Published Feb 7, 2020
American Esports' Branding Director and Full Sail Grad shares thoughts on Full Sail Armada's home.
The space is currently the largest esports arena to occupy a college campus in the United States.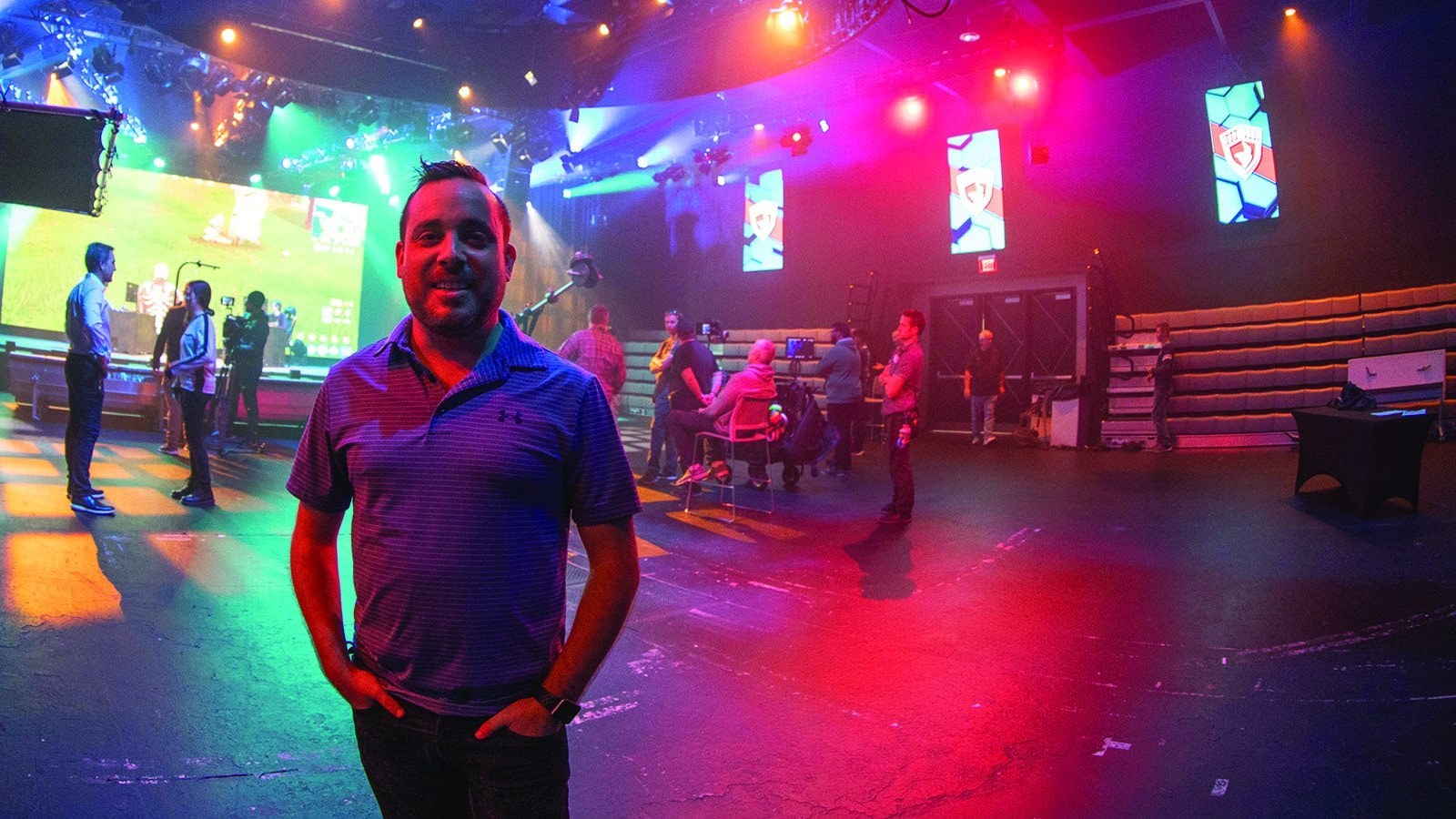 Since Full Sail opened its on-campus esports venue, The Fortress, in May 2019, the home of Full Sail Armada has hosted epic gaming events from Fortress 40 to the collegiate Hearthstone Fall Finals. And while being the largest collegiate esports arena in the country makes it a great facility for events like these and others, The Fortress, with all of its state-of-the-art technology, was built to give Full Sail's own esports athletes a space to shine.
If I've seen anything about esports, the mentality is community.

Alex Towers, a graduate of Full Sail's Media Design MFA program and Director of Branding at American Esports, shared some similar thoughts recently after he had the opportunity to see The Fortress for himself. "[Full Sail] knows what these kids want to be, and they know how to provide it for them," he says of the venue. "If I've seen anything about esports, the mentality is community. [Full Sail] built a community space."
Full Sail Armada's home turf boasts some pretty impressive technology, including a 10-million-pixel LED wall and a concert-level PA system. All this technology is made even more impressive due to the ability of The Fortress to transform depending on the event. The space that hosted the 2019 Call of Duty Search and Destroy Invitational would be hard to recognize as the venue home of the 2019 Hearthstone Fall Finals, but The Fortress was built to adapt.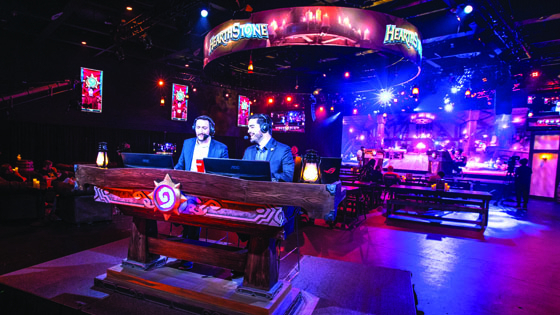 The Fortress transformed into a tavern for Collegiate Hearthstone Fall Finals.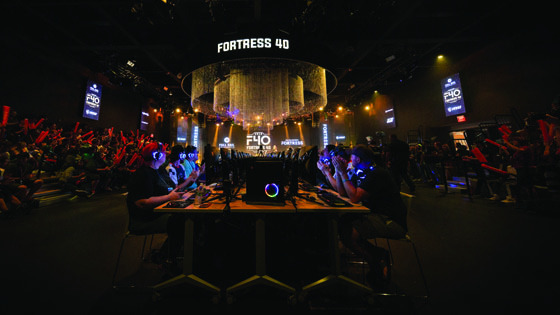 The Fortress set up for its inaugural event, Fortress 40, during Hall of Fame X.
Alex's first impression of the arena left him quite taken with its malleability. "The fact that Full Sail said, 'We're going to build a chalkboard, not a room,' I think is impressive," Alex says. "That kind of display gives the students a feeling of empowerment, that they're valued, and that they know where they belong."