Published Jan 28, 2022
Armada Spotlight: Matt 'Burns' Potthoff
How the Entertainment Business grad – and VP of esports at eUnited – is supporting Full Sail Armada's varsity teams through coaching.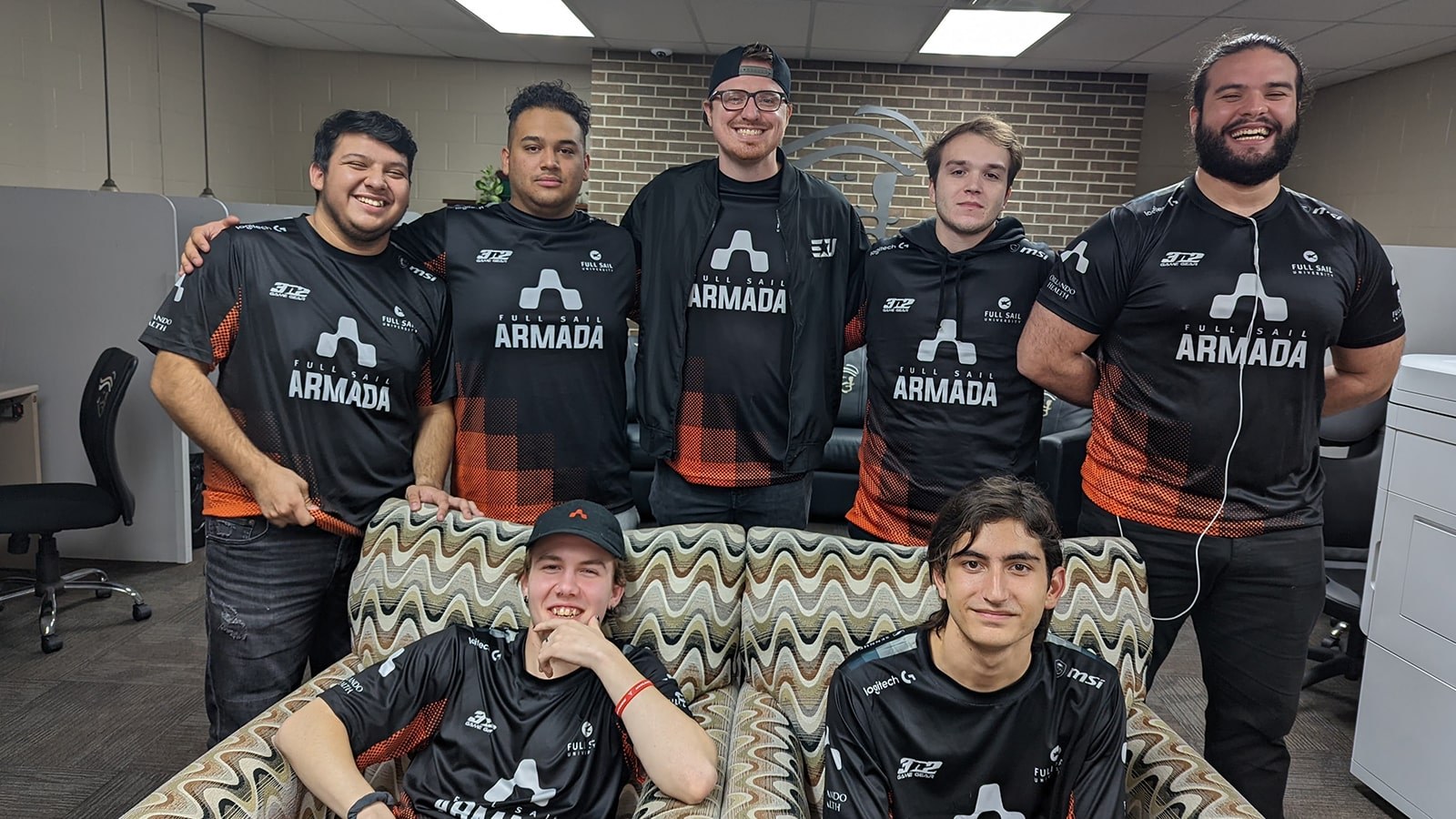 Since graduating from Full Sail's Entertainment Business bachelor's program in 2012, Matt "Burns" Potthoff has given back to the Full Sail community and its esports initiative in several ways including attending events, participating in panels, and more. Now, Matt — who is also eUnited's General Manager and VP of esports — is focusing on Armada, assisting with the club's varsity Call of Duty and Rocket League rosters.
"Getting involved with esports at Full Sail is just something that I'm extremely passionate about," says Matt. "There are hundreds of different games that can fall under the esports umbrella so it really hits every facet of anyone's interest… whether it's Rocket League, Halo, Call of Duty, or a sports game. And Armada has done an exceptional job just opening up their arms and allowing anyone to pursue what they want."
As a former pro player, current professional in the industry, and a former student, Matt's unique perspective allows him to support Armada athletes from a position they not only respect but one they can relate to.
"It's definitely nice working with players that are a little unsure of what's next, because all players have been there, including myself when I was 18 years old," says Matt. "And it's nice working with really underdeveloped talent that's trying to figure out what's next. And hopefully, [I can be] one of the many shining lights among the staff at Full Sail that can help them achieve their goals after graduating."
In Matt's day-to-day, he works with some of the most talented players in professional esports, an approach he adjusts when working on the collegiate level. Where professional players are given the opportunity to scrim for long stretches several times a week, Full Sail students are often entrenched in coursework, lectures and labs, and developing portfolio pieces, which leaves less time for practicing their skills on the virtual battleground. Recognizing the demanding schedule of a Full Sail student, Matt admires how Armada athletes dedicate so much of their free time to improving team dynamics and gameplay.
"With Full Sail, we're getting two to three solid days of practice, but sometimes that's cut short by someone needing to do homework or needing to go to work, so the priorities are kind of different," says Matt. "So, the fact that these guys are giving all of their free time to their craft, it's really great to see them do that."