Published Mar 8, 2021
Celebrating the Women of the Full Sail Armada Community
This International Women's Day we're recognizing the women who keep Full Sail's esports community thriving.
Video games weren't a major feature in my early childhood, but they always stirred something inside of me. I can recall even now, the joy I felt when my mother would remove the teal GameBoy Color from the top of the bookshelf to occupy me on rainy days. But in spite of my excitement, there was undeniably a part of me that felt as though I didn't belong, I wasn't really a gamer.
As I got older and my inclination became a full-time hobby, my relationship with video games and the community evolved. I started to find that simply being in it wasn't enough for me, I wanted to shape it. I wanted to help make it a space where girls didn't feel any trepidation about gaming, only excitement.
Looking back, I wasn't really sure where to start, but I took a chance and went to Full Sail. Luckily, it was here that I would come to encounter a community of esports and gaming enthusiasts who had all the same beliefs and hopes for creating a kinder, more inclusive community as me. The kicker? A lot of them just happened to be women.
Whether it's managing projects, creating content, hosting events, playing in competitions, or supporting the community, I can't think of a single thing the women who make up the Full Sail esports community haven't excelled at, and, in honor of International Women's Day, I wanted to take a quick moment to recognize their contributions and their influence and inspiration.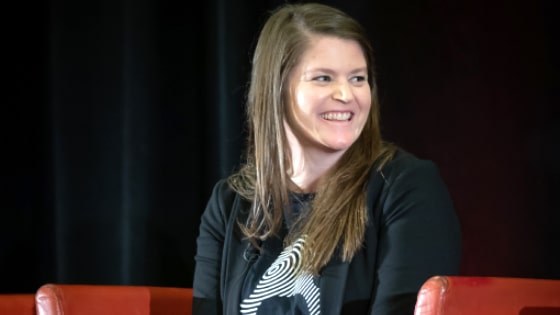 Director of Esports and Project Development at Full Sail University, Sari Kitelyn.
Consider my real-life hero – and one of eFuse's Most Impactful Women in Collegiate Esports – Sari Kitelyn. Leading esports and project development for Full Sail and the Armada program, Sari has consistently kept her focus on building a community that creates more opportunities for students to play, connect, and learn about the industry with hands-on experience.
Or maybe my brilliant friend and Esports Content and Event Producer Brittney Carter, who manages to exceed every expectation with her work on events and content while finding new and exciting ways to build community engagement. There's also the incredibly talented Tracy Wiu, who hosts events and streams with ease all the while managing projects, budgets, and supporting students.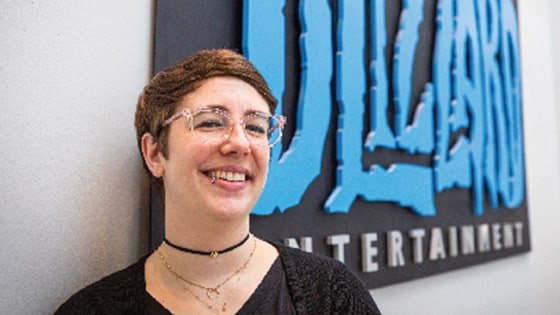 Full Sail Game Design Master's grad Erin Eberhardt, a Lead Project Manager at Blizzard Entertainment.

But it isn't just the extraordinary women I get to work beside every day that make me so proud to be a member of this community, it's our grads too. Full Sail grads like Erin Eberhardt, Melia Anguiano, and Zoe Monday are blazing trails in the esports industry with roles at major organizations including Blizzard, Gen.G Esports, and Evil Geniuses. They give back not only by showing young women the types of careers they can aspire to but by providing all students with a window into the industry, sharing their experience and advice.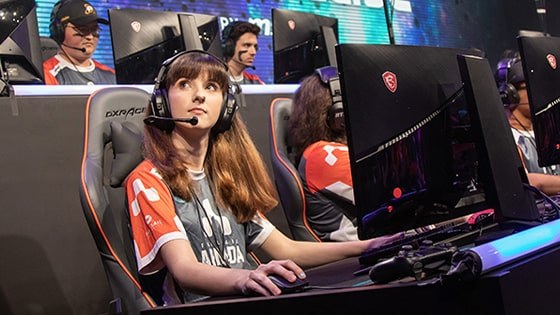 Full Sail Armada Club President, 'Rainbow Six: Siege' captain, and Master's student, Megan "PeptoAbysmal" Danaher.
While the women behind the scenes and those inspiring the next generation of esports professionals are important to help create a positive culture, I can't think of anything that motivates me more than our students. Armada Club President and Rainbow Six: Siege captain Megan "PeptoAbysmal" Danaher is just one of the women who represent Armada on the collegiate stage, and this year our initiatives – which focus on creating a better place to game for everyone – will ensure she isn't the last.
Today, we are asked to celebrate women around the globe for all that they do. But I'd like to ask you to take a moment to celebrate the women of Full Sail's esports community; not for all that we've done, but for all that we're bound to do.