Published Jun 2, 2020
Full Sail and Esports Tower Launch Partnership with 'Overwatch' Youth Tournament
Collegiate esports athletes will coach aspiring youth players in an online tournament.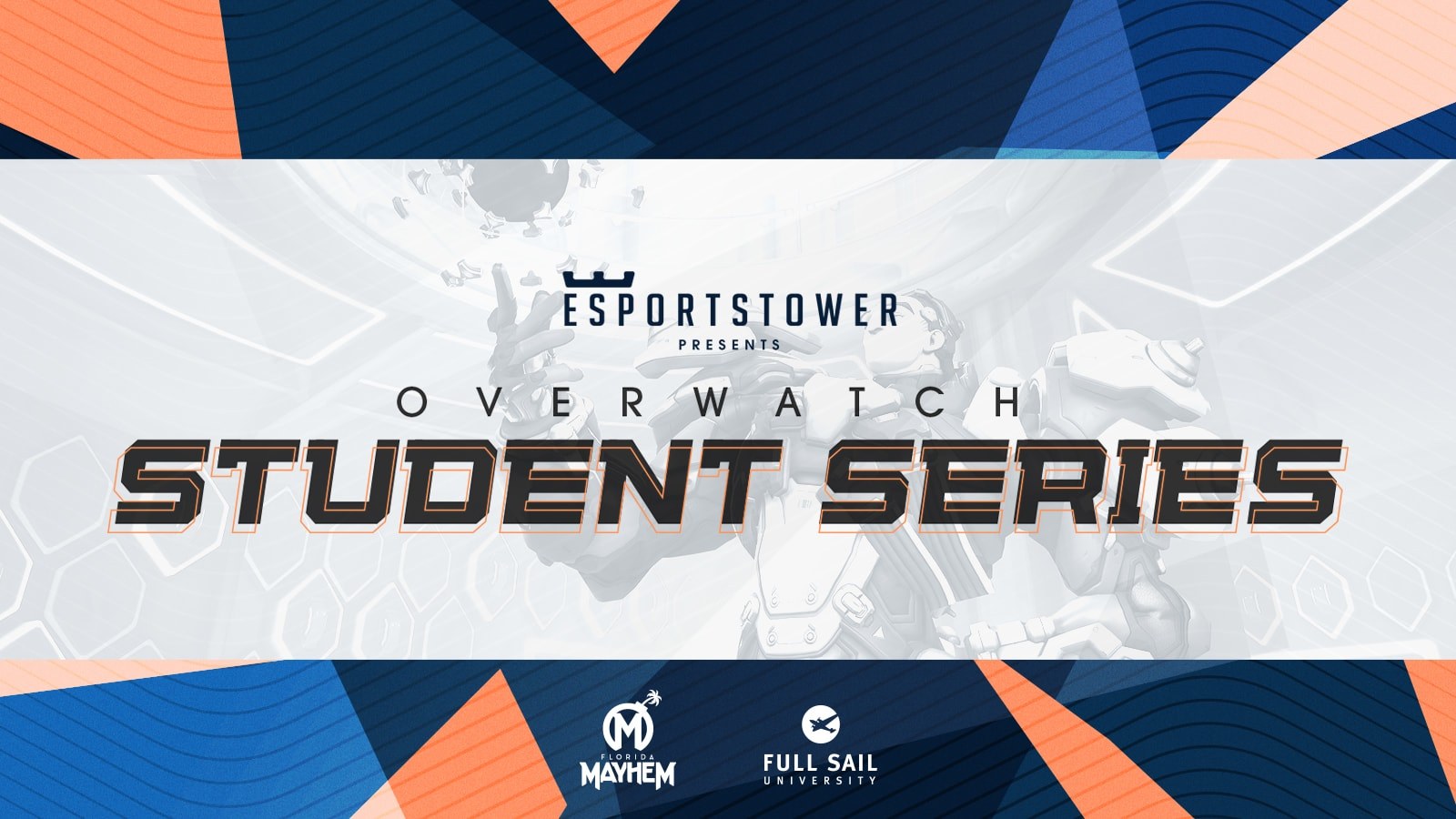 Full Sail University and Esports Tower, Florida's premier developmental club for aspiring esports athletes, are teaming up to help enrich Central Florida's esports ecosystem. The partnership launches with Esports Tower's Overwatch Student Scholarship Series, an online tournament sponsored by Full Sail University and Overwatch League team Florida Mayhem.
The online tournament, taking place on the 23rd and 30th of June, will give teams of students ages 13-19 throughout the state the chance to compete for not only bragging rights and a prize for the MVP, but the chance to win a $6,000 college scholarship.
Keeping the tournament rooted in educational development within esports, players who sign up will get coaching from current collegiate esports athletes from universities including Full Sail University, the University of Central Florida, and Florida Polytechnic University.
"[Coaching] is usually something that's reserved for organizations or something that's seen at a higher level of play," says Esports Tower General Manager Matt Santalla on what makes their tournament approach unique.
Matt, who has experience in both professional and collegiate esports, saw the benefits of partnering with Full Sail, saying "[We saw] Full Sail as really the name in collegiate esports, especially on the professional development side of things."
Beyond event sponsorship, the club's partnership with the university will give its athletes the chance to utilize Full Sail's esports spaces and equipment, along with mentorship from current Full Sail Armada athletes.
With locations throughout the state, Esports Tower focuses on more than just the gameplay skill development of young athletes.
"We're trying to bring in a lot of those extra experiences that you don't necessarily get when you're playing on your own," says Esports Tower CEO David Adams. "Being a part of a community, part of a physical team and having teammates, [and learning] how you need to work together to really develop" are all vital to the esports experience, says David.
Utilizing what they call the Esports Tower Approach – a curriculum focusing on topics like sportsmanship, communication, teamwork, and leadership – the club is clearly aligned with Full Sail's mission to build the esports community and the opportunities within it for passionate players.
"Now they get that opportunity to experience it and kind of dream what their opportunities actually are," says David about what this means for his players.
Be sure to catch Esports Tower's Overwatch Student Scholarship Series powered by Full Sail University and Florida Mayhem on June 23rd and June 30th live on Twitch.
All tournament participants will receive a limited edition Florida Mayhem Home-stand spray just for playing!