Published Aug 16, 2021
Full Sail Armada's Resident Designer is Elevating the Collegiate Landscape
Graphic Designer and Digital Arts & Design grad Austin Remer brings form and function to Full Sail's collegiate esports organization.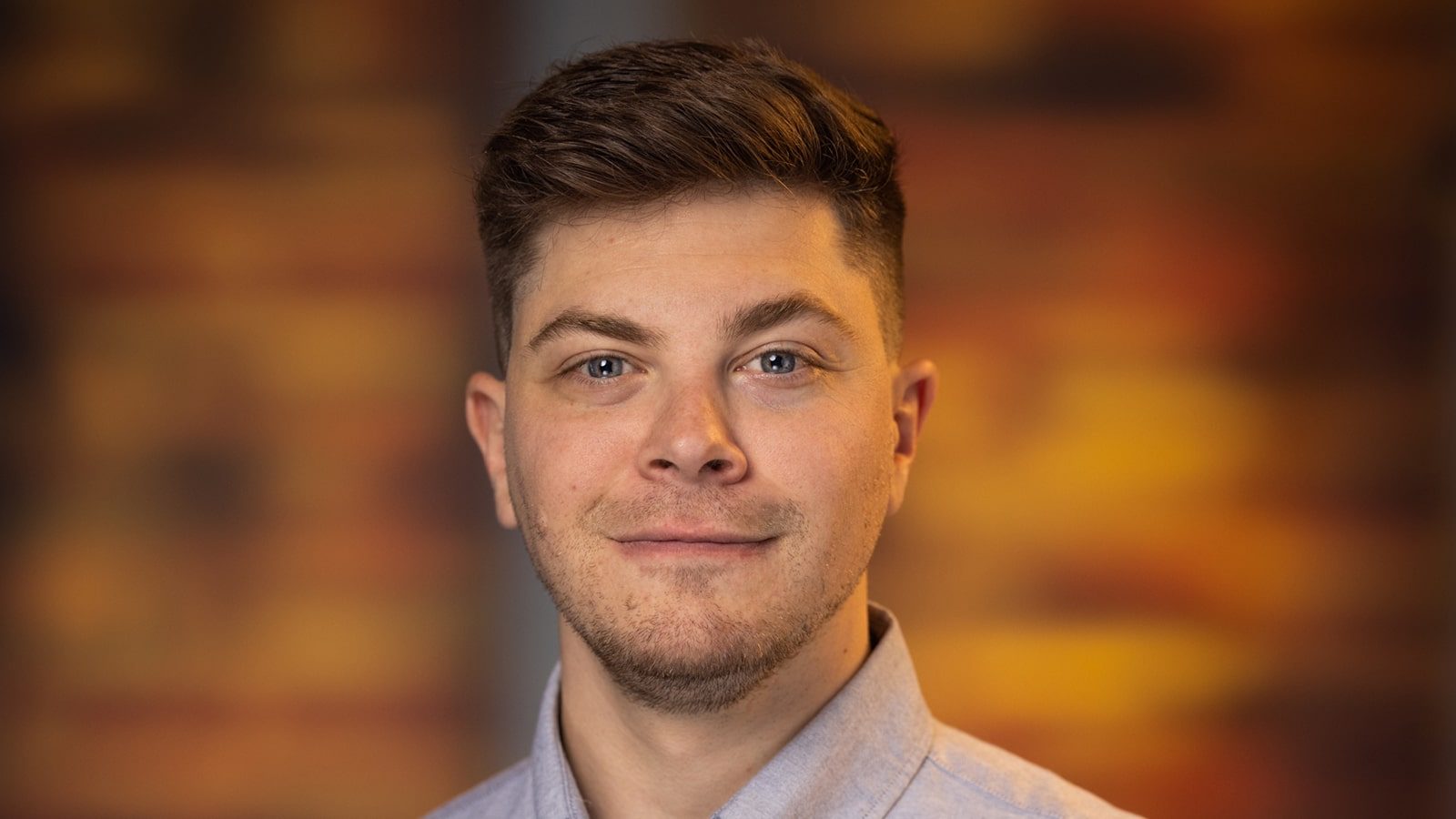 In the gaming and esports industry, design plays an important role in communicating a brand's story. The look and feel of an esports organization sets the tone for competitive matches, breathes life into event spaces, and creates a sense of connection for players and fans.
For Full Sail Digital Arts & Design graduate and staff designer Austin Remer, the opportunity to build that brand story for a collegiate esports team was one worth pursuing. "I've always loved video games and I've always kind of designed with video games in mind," says Austin. "So the opportunity to develop or design for esports... I was very excited."
Presented initially with only the club's name, Austin drew inspiration from the university's late-'70s origins. "The inspiration for it came from old video games, like 8-bit," he says. "[The school] is rooted in the '70s. That's when Full Sail started, so it was sort of directed like that. It has that retro vibe to it."
Keeping true to the constantly evolving world of esports, Austin has worked year to year adapting the brand to fit in with the current esports landscape, saying, "Each year I try and keep up developing a look and feel that's going to evolve with the team as time goes on. Originally, we were taking more of a traditional college sports route, sticking to the block Pantone colors that [we were] taking from our school colors. Now, our colors are still the same oranges, but we can ramp them up for RGB and being on screens; they're a little bit more alive."
One example of Austin's annual evolution of the brand is one of Armada's most significant statement pieces: the player jersey. He creates a new unique jersey design every year that sets the tone for the competitive season to come and gives players a greater sense of individuality. "As the team evolves, things need to evolve with the team. The look and feel of what they're representing and who they are should be imprinted in that year's gear," he says.
As a gamer at heart and a Full Sail grad himself, Austin has been able to apply his own experience to create a brand identity that is reflective of not only the students that makeup Armada's teams and community, but also the games they engage with. "The Armada brand allows for more unique branding opportunities fitting in with different, brighter colors and unique stylized type and layout," Austin says. "And that's what Armada allows me to do is kind of stylize it to specific games."
The opportunity to explore a more stylized branch of the Full Sail brand through Armada also gives him the chance to design for large-scale spaces like the Full Sail University Orlando Health Fortress, which can sometimes present unique challenges. "I'm developing this all on a 14 or 15-inch laptop screen," says Austin. "Once you actually get into the space and put all of those graphics up it's definitely a different feel. You've got to be able to switch stuff on the fly to make things work for those spaces."
Despite the challenges, Austin has developed graphics and branding packages for countless events, conceptualized physical spaces on campus, and continues to empower students through thoughtful design to grow and elevate the Armada brand in an increasingly competitive space. "That competitive nature of seeing the people next to you develop great design work makes you want to develop really good work too and go that extra mile."