Published Aug 19, 2021
Grads in Production Roles at XP League North American Finals
Alumni from the Film, Music Production, and Media Communications degree programs worked in a variety of production-based roles for the national youth esports league.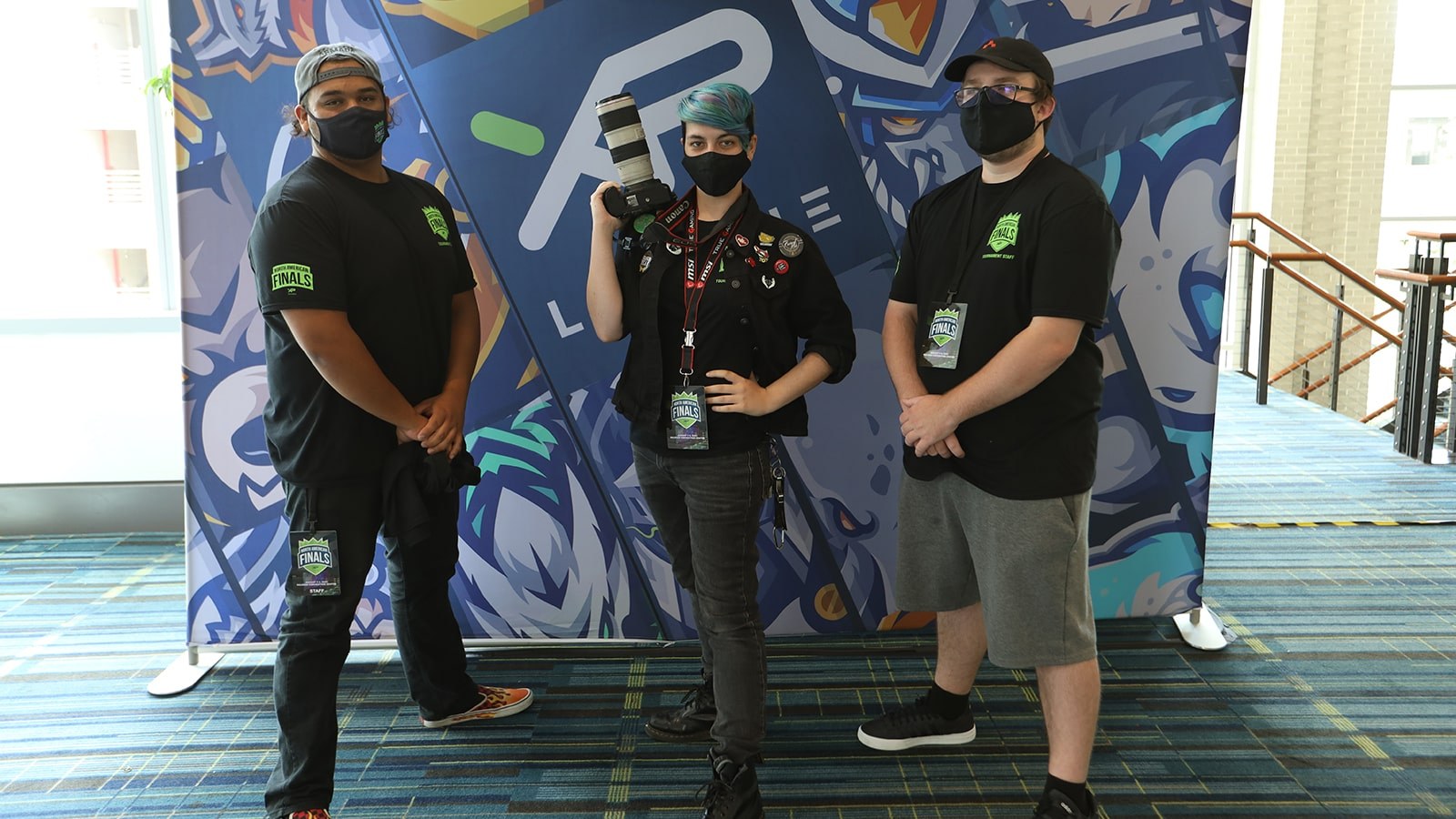 Inviting some of the top youth esports competitors from throughout the country, XP League's North American Finals saw players ages 7-15 face off in a thrilling weekend of Overwatch and Fortnite in Raleigh, North Carolina.
Taking place at the Raleigh Convention Center and hosted by Full Sail Esports Content Creator Shae Ryan, the event's production and coverage featured the work of multiple graduates from Film, Music Production, and Media Communications.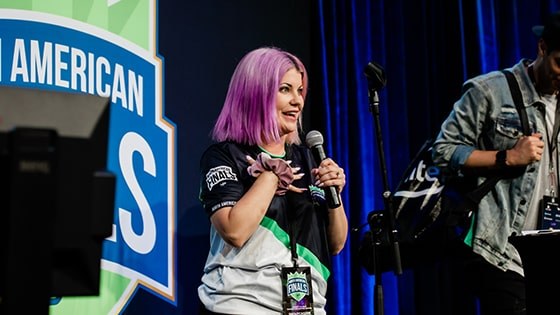 Full Sail's Shae Ryan hosting during the XP League North American Finals in Raleigh, North Carolina. Photo courtesy of Ebay Bates Photography.
Garrett "Danger" Gajewski, a Film graduate and former Full Sail Armada Call of Duty player, kept the action on screen for viewers in the venue and online working as a playback operator across the two-day event. Knowing how to navigate Open Broadcaster Software (OBS), a tool used by many esports event streamers, wasn't unfamiliar to the grad.
"Through Armada, I ran OBS a lot for casting the Call of Duty team and working on All Access. I was able to take those skills that I gained and run the show a little better, actually knowing what I was doing," says Garrett. The event itself was impactful for the grad beyond just the work experience. "I started getting into esports around 15 years old, so seeing these kids as young as seven getting into esports is truly something different and I'm excited about the potential."
Fellow Call of Duty alum and graduate of both Full Sail's Recording Arts and Music Production degree programs, audio engineer Nacip "Phoenix" Fayad served as the broadcast sound engineer during the finals event, balancing audio for gameplay, casters, and more. "Knowing about signal flow, leveling, getting everything right from the microphones, mixing sounds; I learned that in my degree programs," says Nacip.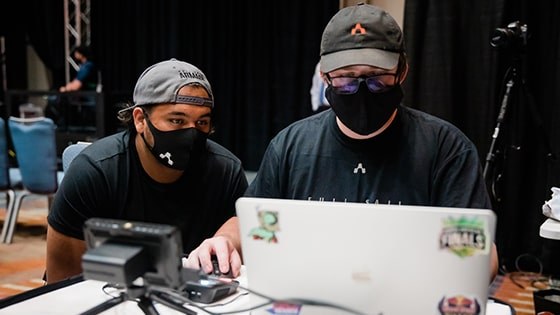 Graduates Garrett "Danger" Gajewski and Nacip "Phoenix" Fayad preparing audio and video for the two-day event. Photo courtesy of Ebay Bates Photography.
Hired by XP League to photograph the event, Media Communications graduate Ebay Bates captured incredible wins and heartfelt moments on camera for the brand's social media and marketing.
The Full Sail-sponsored event gave youth esports players the chance to experience the excitement of competing on the main stage, while grads were able to assist in creating an environment that mirrored a professional gaming setting for aspiring athletes.