Published May 1, 2020
A Conversation with Esports Commentator Chris Puckett
Renowned esports commentator and former pro 'Halo' player Chris Puckett joined Full Sail to talk about his experience in broadcasting.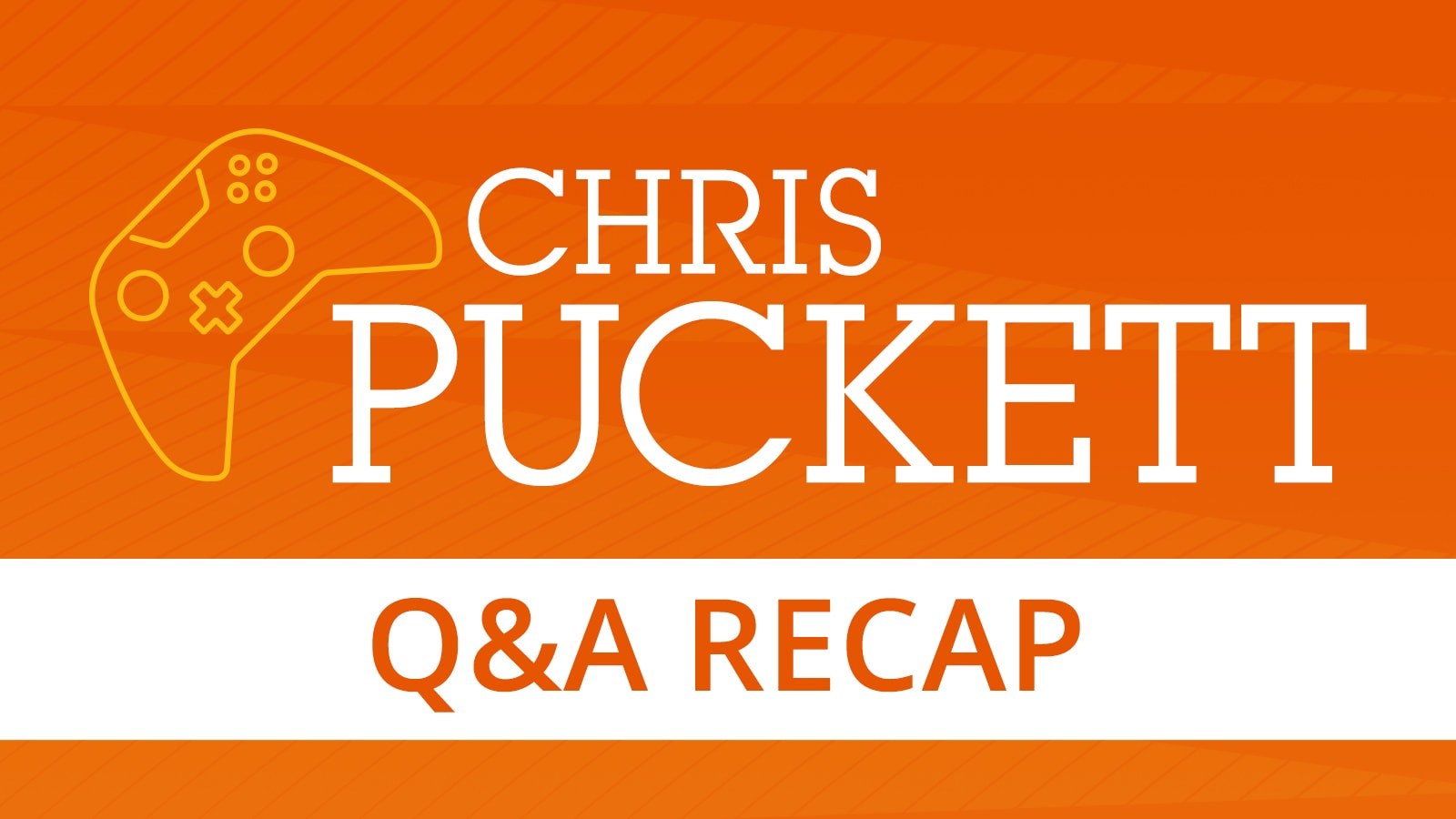 From team-based roles like player, coach, and manager to positions in production and broadcasting, it can be hard to figure out where to get started with a career in the world of esports. Luckily for students in Full Sail's Sportscasting degree program and members of the Full Sail Armada community, Chris Puckett — an industry veteran at only 33 — was able to share some insight into this rapidly expanding industry. The esports broadcasting legend and former pro Halo player connected with students to help shed some light on the variety of roles he's taken on in his 15 plus years in professional esports.
In a Zoom meeting, the gaming legend and Esports Hall of Fame inductee fielded questions from Sportscasting Program Director Gus Ramsey, a 20-year veteran of ESPN, on what it takes to be successful in esports broadcasting, how to build a strong network, and how to effectively represent a brand or game franchise.
Some of Puckett's best advice came from him recounting some of his own experiences coming up as a Halo player, event organizer, and commentator in the early days of esports. He recounted for students how he learned to work in sync with other casters, keep a steady pace in his commentating, and effectively network.
"[Be] a positive force and a happy force, especially when you're working around people from different backgrounds," he said to students.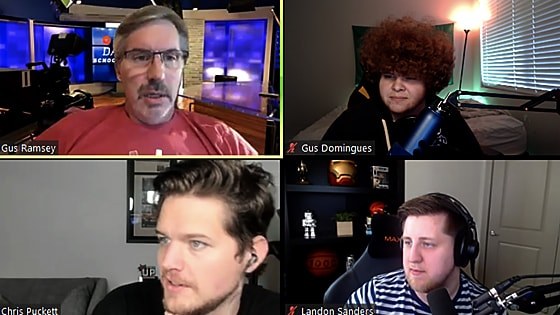 Sportscasting Program Director Gus Ramsey, Sportscasting students Gus Domingues and Landon Sanders, and guest Chris Puckett (clockwise from top left).
Students also got the chance to chime in on the Zoom conversation, asking Puckett about some of his biggest hurdles when starting out, his tips for casters on how to build a strong reel, and what tools they need to excel. Some of his best tips for students included a focus on research and preparation before an event.
"Whenever I come into an event with multiple pages of notes on everyone participating, that's when I have my best shows," he said. "I don't have to get creative on the fly, I'm going into my memory bank and saying something that comes naturally to me."
Puckett also advised aspiring casters to be critical of their own performance and routinely work toward improvement: "Go back and watch your previous casts. Where were you at your weakest and how are you going to improve for your next one?"
To get the full scope of Chris Puckett's unique session with Full Sail students, check out the stream on the Full Sail Armada Twitch channel.