Published Dec 21, 2021
Armada Invasion Brings Games and Good Times
The end-of-the-year event brought Full Sail's community together for camaraderie, fun, and a good cause.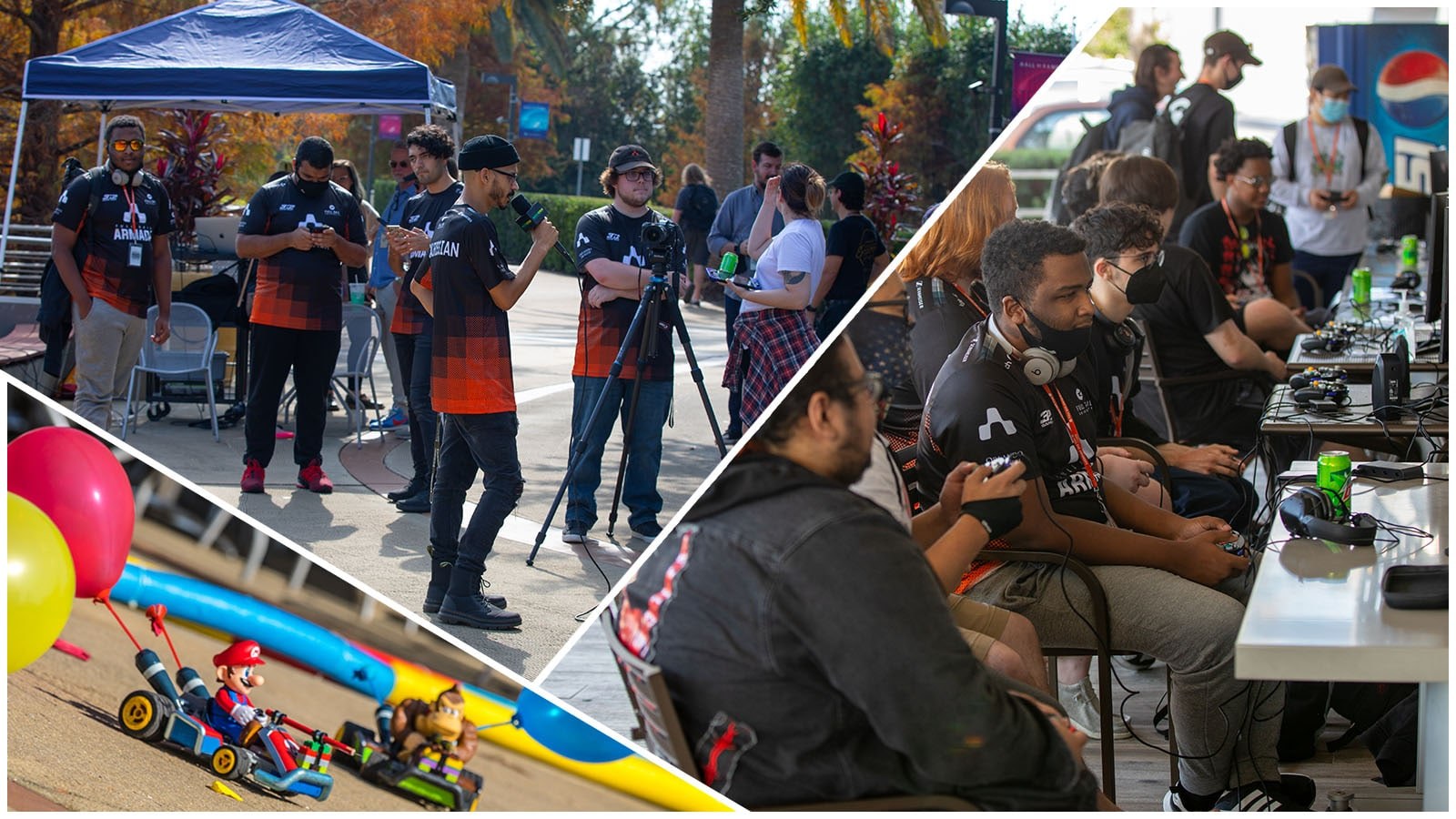 On December 10, Full Sail Armada landed in force for their end of the year Invasion event. Claiming the Zackley's Café patio and adjoining courtyard area of Full Sail University, Armada personnel set up gaming stations, a swag table, and plenty of interactive elements (including a remote-controlled car arena featuring everyone's favorite Italian plumber) for students, staff, and visitors to enjoy.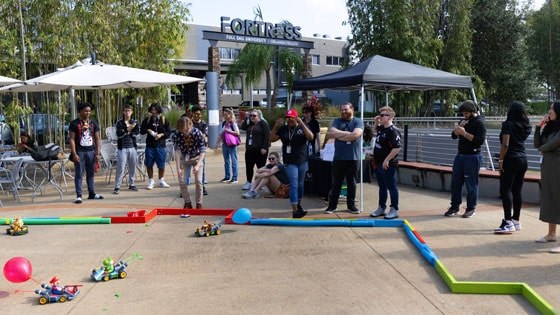 Attendees were able to put their driving skills to the test in a competitive, remote-control Mario Kart arena.
Students mingled with Armada athletes over friendly bouts of Super Smash Bros. Ultimate, while others met with Armada staff and student leadership to learn more about the collegiate esports organization and ways to join it. Attendees were also able to get their hands on some exclusive League of Legends merch and limited-edition Armada stickers just for showing up. Food and drink were provided to all who attended courtesy of Uncle Maddio's Pizza and Red Bull.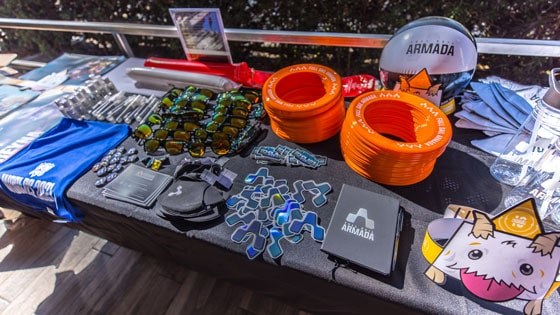 A complete assortment of Full Sail Armada swag including branded journals, stickers, sunglasses, and much more.
In addition to the camaraderie and joyousness shown by all who attended, the Invasion was topped off by a truly heartwarming display of generosity from all facets of Full Sail's community thanks to their donations of canned goods and ready-to-eat meals for Full Sail's student pantry.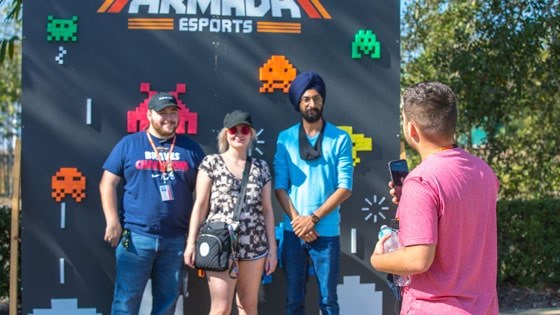 Full Sail University students take photos in front of an Armada-themed Instagram wall.
Missed the event? Keep up to date with all of the latest Armada news by joining our Discord, following our Twitter, and visiting us on Full Sail One.