Published Apr 2, 2021
Full Sail Armada and Rollins Rampage Clash in Rocket League
The collegiate teams met in the practice space for a safe, competitive match that further cemented their camaraderie and competitive spirit.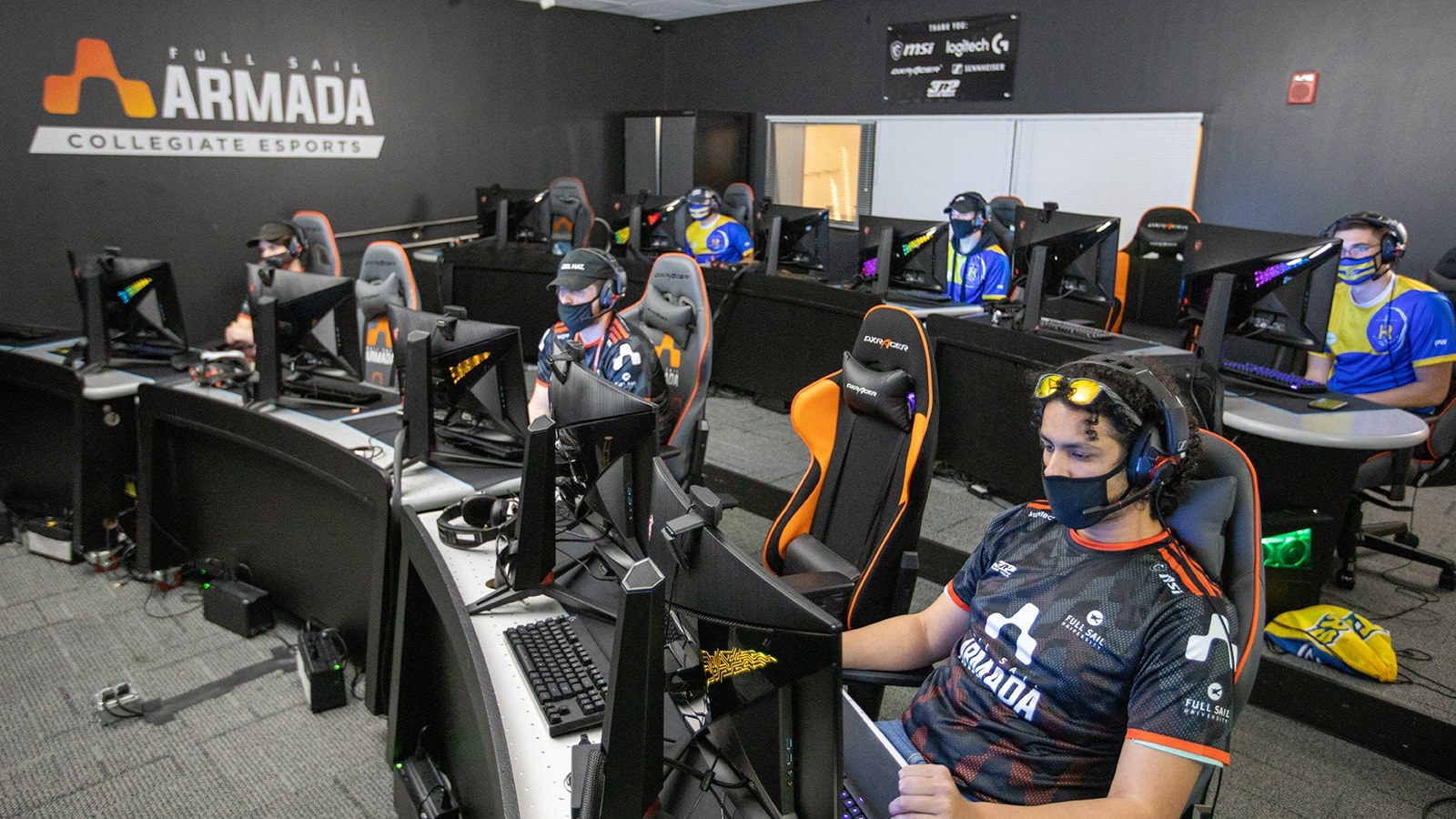 Esports fans and competitors alike love the thrill and excitement of participating in a live match and any esports fan can tell you that there's nothing quite like being able to cheer, shout, and compete face to face. Of course, with the pandemic still ongoing, this isn't possible in the same way that it used to be, but Full Sail University and Rollins College recently teamed up to give their Rocket League teams a taste of that live energy again.
With strict precautions being taken, both Armada and Rollins Rampage were able to safely meet within the Full Sail Armada practice space to play a friendly scrimmage that was streamed live on the Armada Twitch channel and commentated by Bryan "Bryonic" Flores.
Armada's Rocket League team featured Felinephenom, Samtax, ProvanaSeb, and Adams! against Rollin's A and B Teams in a best of five format with Armada coming out on top after a series of back-and-forth matches. The scrimmage marked Rollins' first trip to Full Sail's campus to compete, and both teams were glad to have the opportunity for some in-person gaming.
Don't worry if you missed it live, you can watch all of the action here.