Published Sep 24, 2020
Full Sail Armada Athletes Take Part in World Marrow Donor Day
Bik, Danger, and PeptoAbysmal came together to raise money and awareness for the charity on Full Sail Armada's Twitch channel.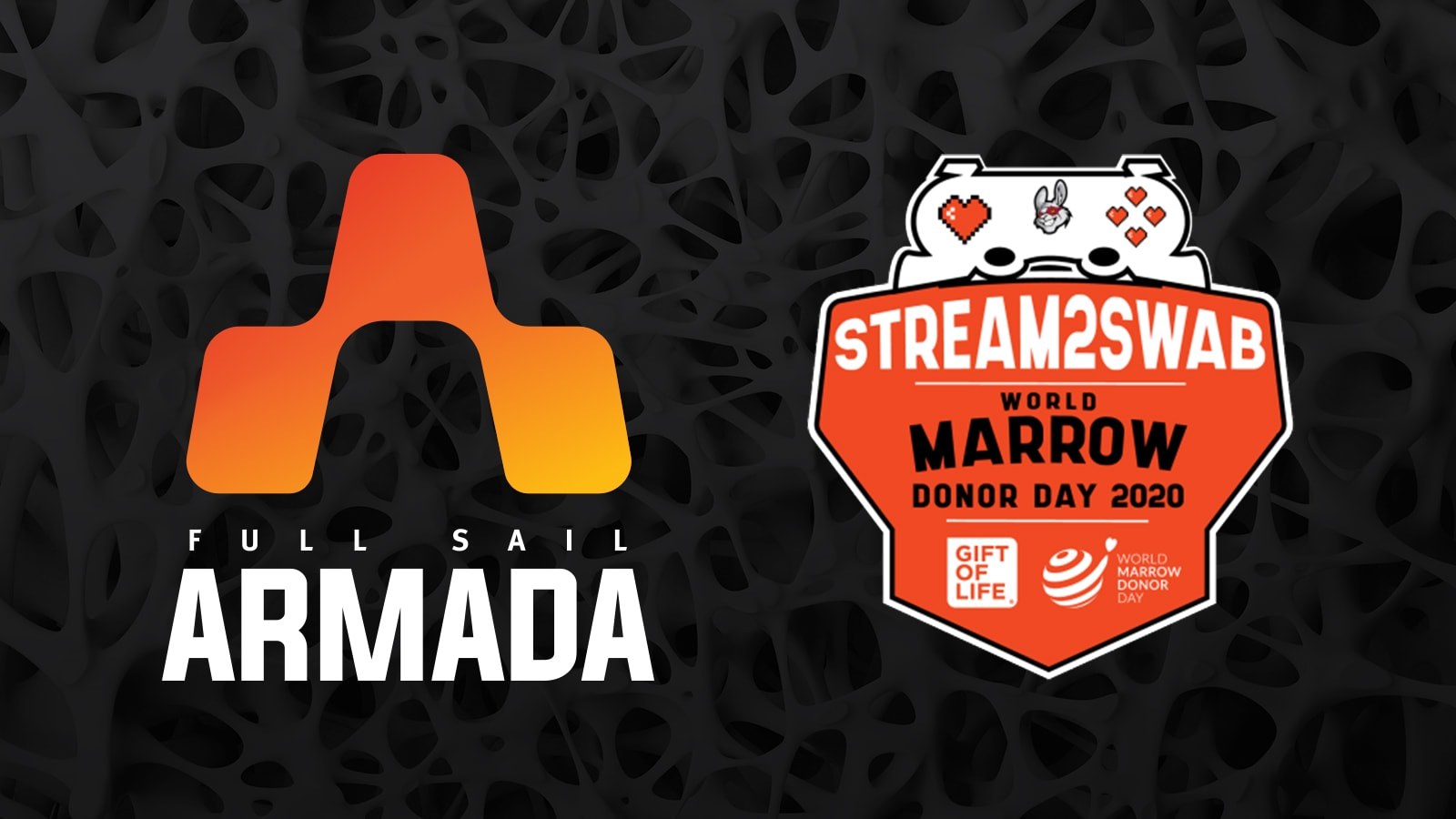 On September 18, Full Sail Armada joined other Florida collegiate esports teams for the World Marrow Donor Day Stream2Swab charity event. Full Sail Armada athletes Danger, PeptoAbysmal, and Bik rallied viewers to order swab kits and encouraged donations to further promote the charity.
Opening up for Full Sail was Danger, who gave viewers a special preview of Call of Duty: Black Ops – Cold War with some day-one-alpha gameplay. Playing through scenic vistas based in Miami and Moscow, Danger blasted his way through game modes like Team Deathmatch, Kill Confirmed, and Domination while exploring some of the new features of the game (including, of course, "Armada," the new 12v12 map set in the Atlantic Ocean).
Bik followed up with a fresh playthrough of his favorite Super Mario title, Super Mario Galaxy. He showed off the new controls featured on the Nintendo Switch platform and took viewers through the planet-hopping platform game as everyone's favorite Italian plumber.
PeptoAbsymal closed out the event and took viewers to Azeroth with Blizzard Entertainment's World of Warcraft. Breaking from her normal Horde faction, Pepto joined the Alliance and took her Draenei cleric through the Eye of Azshara dungeon and then deep into some player versus player Battlegrounds gameplay in the Silvershard Mines.