Published Dec 8, 2022
Full Sail Armada Named 2022 Up and Coming Collegiate Team at *gameHERs
Armada's opportunities for women-identifying gamers and its other efforts towards inclusivity made it stand out at the annual awards.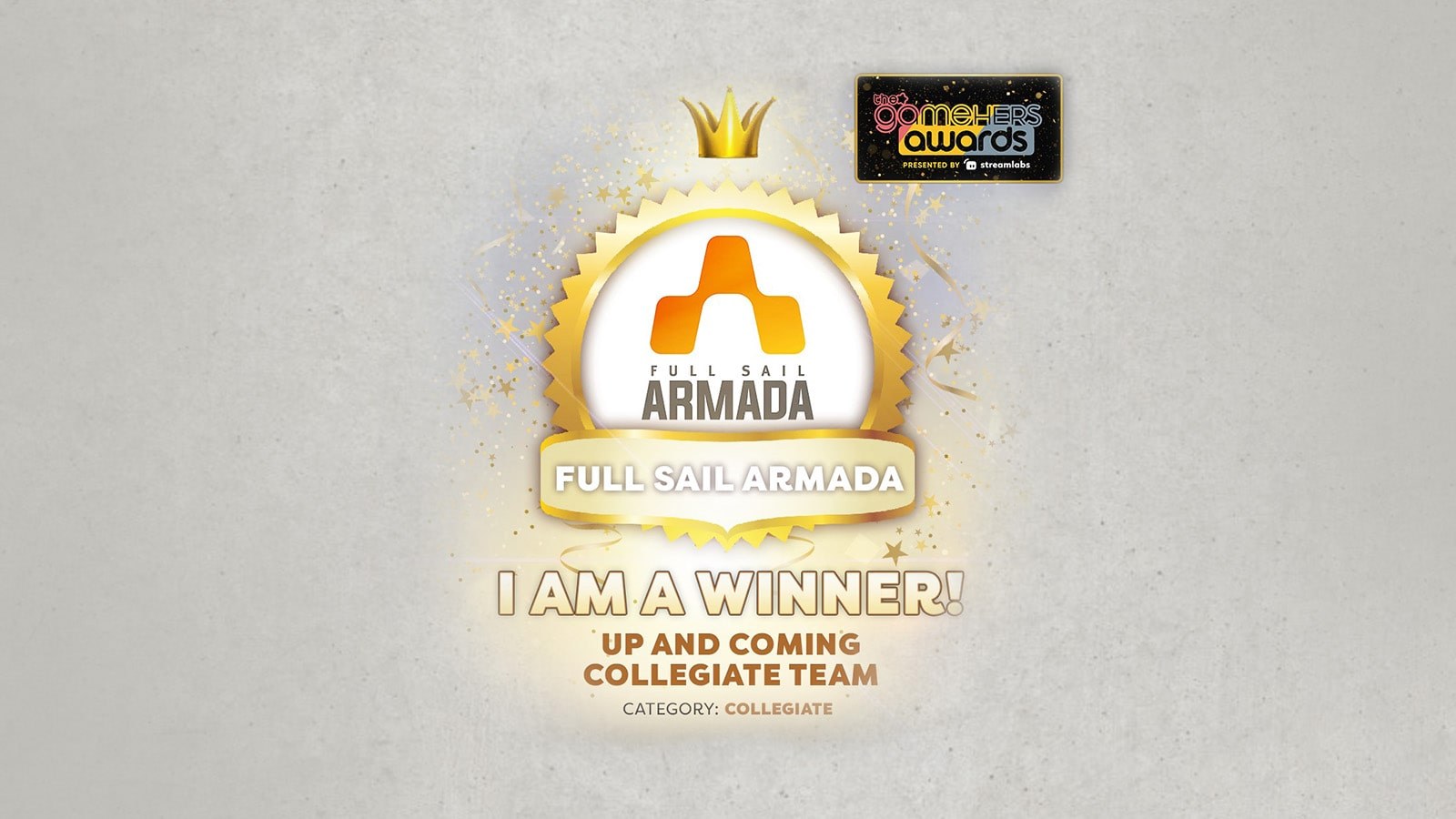 Full Sail Armada is known for its competitive spirit in games like Halo Infinite, League of Legends, and Call of Duty, but the esports organization was recently acknowledged for its commitment to inclusivity. The *gameHERs recognized Armada as the 2022 Up and Coming Collegiate Team at the *gameHERs Awards on November 29.
The *gameHERs is an online community that provides support, education, professional opportunities, and other programming for women-identifying gamers. They work to make the gaming community more inclusive for women in high school, college, and beyond. The *gameHERs Awards honor streamers, content creators, esports teams, and other organizations that empower women in the gaming space.
For the Up and Coming Collegiate Team Award, the *gameHERs looked for well-rounded collegiate esports organizations that elevate women in gaming and excel in areas like competitive play, leadership development, and preparation for esports careers. Armada stood out because it has a higher number of women in a wide variety of roles. Women serve as competitors, team managers, team captains, casters, and content creators with Armada.
"[This award] means everything," says Sari Kitelyn, Full Sail's Director of Esports & Project Development. "What [Armada] has focused on from the beginning is, we want to be community-based. We want to be founded in the concept of inclusivity… To be acknowledged for that is everything because these team members are in college, and what's going to set them up for life is knowing they need to lead with an inclusive mindset and to know that they need to compete with an inclusive foundation behind them… There's over 700 colleges with esports programs and to know that we were able to be identified as one that is leading with an inclusive mindset is probably the biggest and best thing I could have ever imagined."
Stay up to date on Armada, current rosters, and match schedules by following us on social @fullsailarmada or checking out the Teams & Matches page.