Published Aug 24, 2021
Full Sail Hosts Red Bull Solo Q
The League of Legends Orlando Qualifier featured three Full Sail players with top-eight finishes.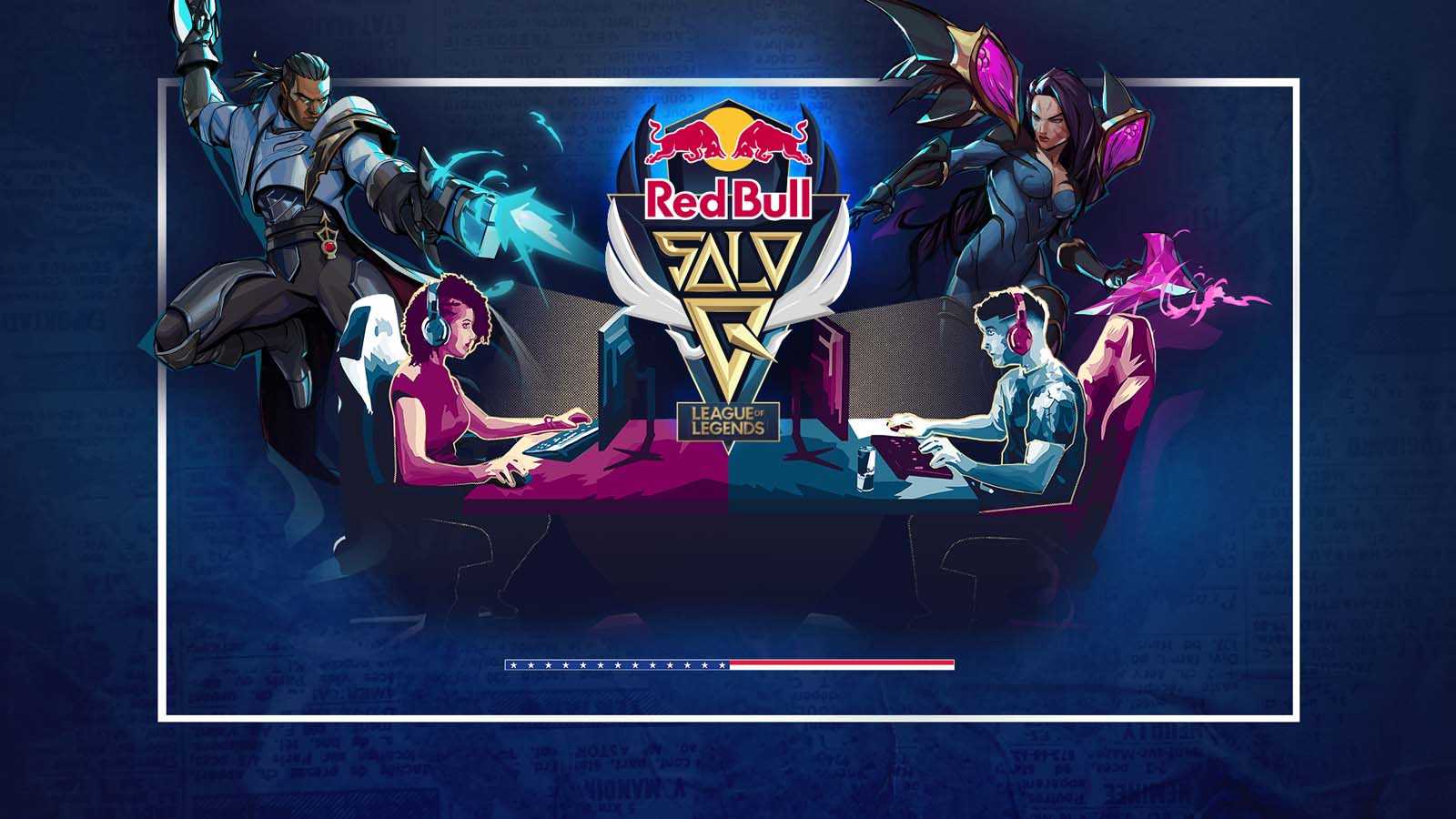 Hosted on Full Sail University's campus, the Red Bull Solo Q Orlando Qualifier featured over 100 players from the Central Florida area competing online for a chance to advance to the competition's next stage. Full Sail's Nicholas "Shweeb" Levesque, Vojmir "Vojmir" Vladilo Molina, and Daniel "Takasu" Hernandez overcame incredible odds by earning top-eight finishes – with Shweeb coming in second place overall – at the event's conclusion.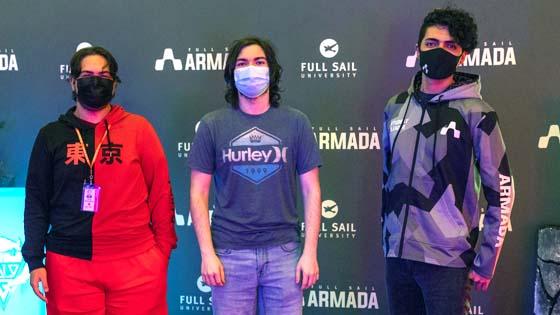 Shweeb, Vojmir, and Takasu stand for a photo.
Unique for giving amateur League of Legends players a chance to play at some of the highest levels of competition, Red Bull Solo Q pits players against each other in the ultimate test of skill, strategy, and wit. With matches being played in a 1v1 format (instead of the traditional 5v5 format featured in League), players had to rely upon their individual abilities and adopt new strategies for a game defined by its team-based gameplay.
Full Sail staff, students, and alumni were invited to participate in the event and utilize the hardware in the Full Sail Armada Practice Space during their matches. Complete with League of Legends and Red Bull décor, the event space was transformed to fully immerse players and bring them closer to the action.
Most importantly, Full Sail University took preventative measures following guidelines from health authorities and the Centers for Disease Control and Prevention (CDC) to ensure the health and safety of all participants during the event.