Published Apr 1, 2020
Hall of Fame Recap: Esports Panels at the Fortress
This year's Hall of Fame celebration featured three unique discussions on all things related to esports with speakers from Blizzard Entertainment, WWE, and more.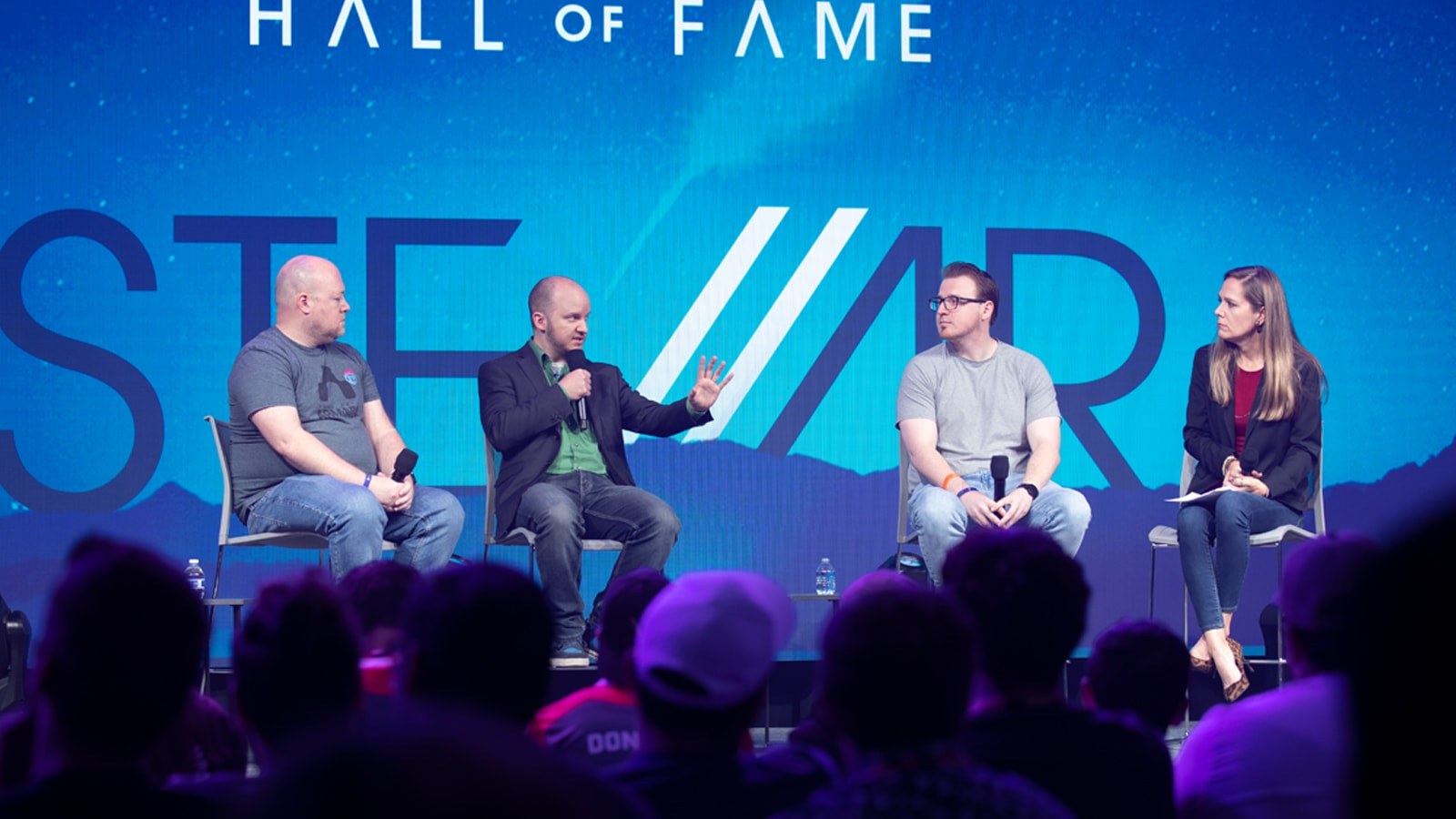 Over the course of Full Sail University's week-long Eleventh Annual Hall of Fame celebration, special guests, alumni, and industry insiders came to campus to share their wisdom in a range of panels and presentations. Three of those sessions were dedicated exclusively to esports and were hosted in the Fortress; panelists covered topics from running esports events, managing esports teams, and creating content in the gaming industry.
Bringing an Esports Event to Life
In this session, esports events managers from different companies discussed what goes into setting up an esports event and the logistics involved. Hall of Fame 11 inductee Erin Eberhardt (Blizzard Entertainment), Rob Walker (Misfits Gaming Group), and Alex Bamberg (DreamHack) shared their experiences in working with venues of varying sizes, supporting community events, and interacting with sponsors and vendors. Additionally, the speakers touched on internal aspects like cross-training, team-planning, and how interconnectedness and communication are vital to an event's success.
Building and Managing Esports Teams
Matt "Burns" Potthoff (eUnited), Jameson Durall (Full Sail Armada), and Shawn Smith (GYO Score) joined together to cover topics like player recruitment, team dynamics, and developing tools that make team management easier as the esports industry continues to grow. In addition to sharing management strategies, the panelists also took the time to share strategies for players looking to get discovered, and what they can do to make themselves desirable to recruiters.
Breaking Through as a Content Creator in Gaming
Brian Terwilliger (WWE), Kevin Murray (Rare Drop), and Bennett Newsome (Full Sail Armada) each shared insights on what it means to be a content creator and the strategies they use to develop and produce material across a variety of social media platforms, connecting and engaging with audiences, and what it means to break through and be successful in the current gaming market.