Published Mar 24, 2020
Hall of Game: Worlds Collide Brings Together Full Sail's Gaming Community
A mashup of genres, gamers, and esports makes for a stellar event at The Fortress.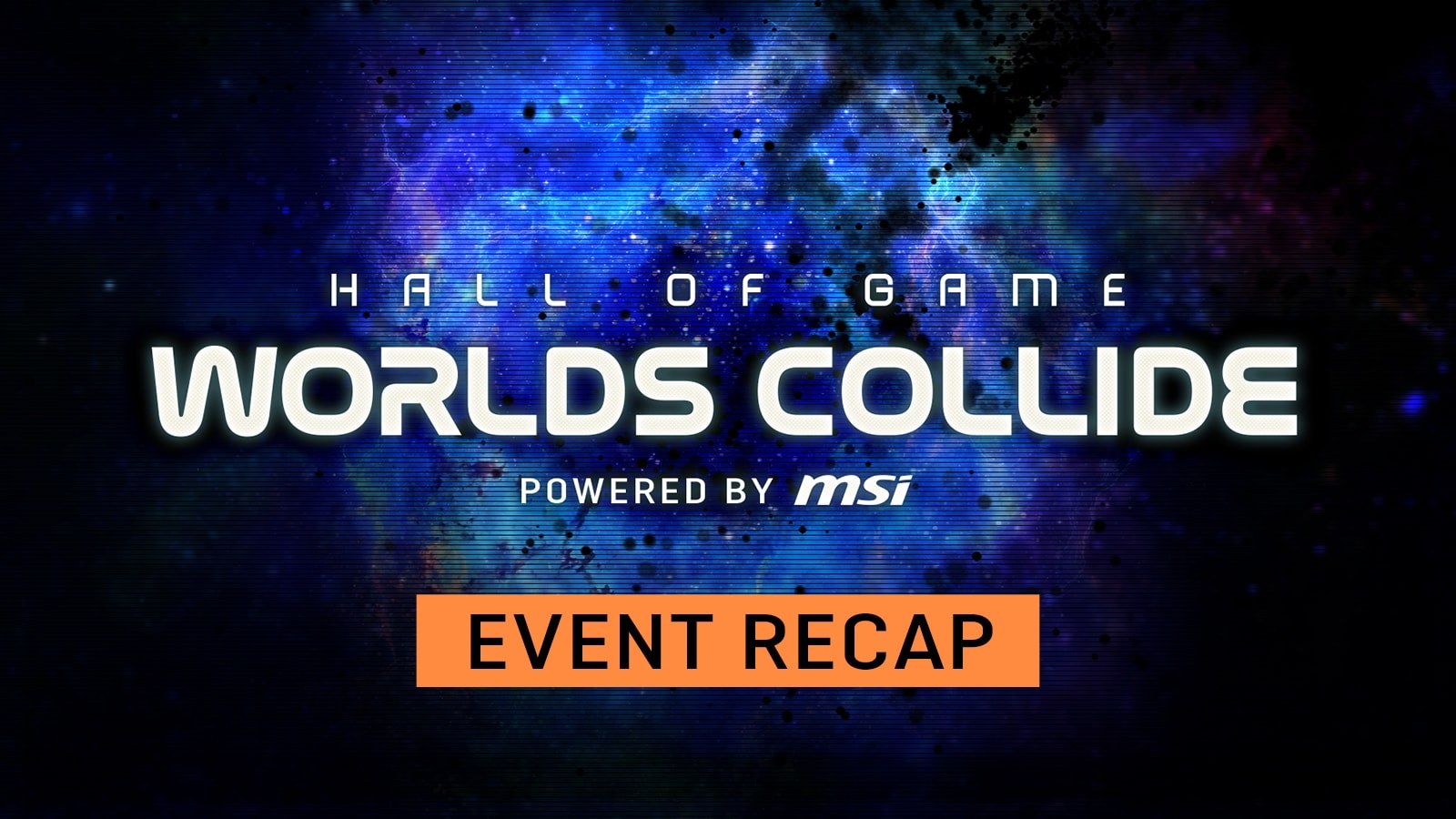 The Fortress has seen its fair share of epic gaming events, but nothing like Worlds Collide, the event that launched the Full Sail community into its eleventh annual Hall of Fame week. Decked out from head to toe in space-age scenery, the esports venue hosted main stage battles between campus students and current Full Sail Armada athletes in League of Legends, Overwatch, and Call of Duty: Modern Warfare.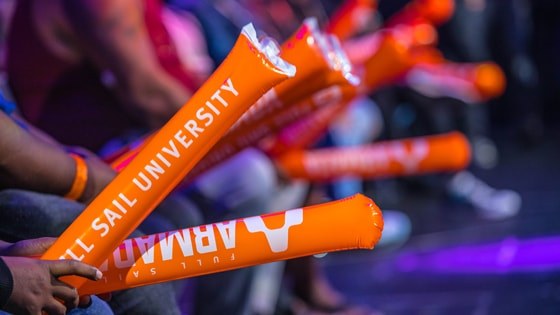 Full Sail Armada fans ready to cheer on their team during Worlds Collide.
Full Sail Armada Varsity athletes proved their place in collegiate esports by defeating all three of the opposing campus-student Adversary teams and walking away with incredible prizes from the event's sponsor, MSI Gaming. However, main stage events weren't all players and spectators had to take in. With over a dozen free-play stations featuring battle royale favorites like Apex Legends and Fortnite alongside a walk-in friendly tabletop gaming lounge, the Full Sail Armada community was able to welcome Full Sail gamers from every genre into the fold.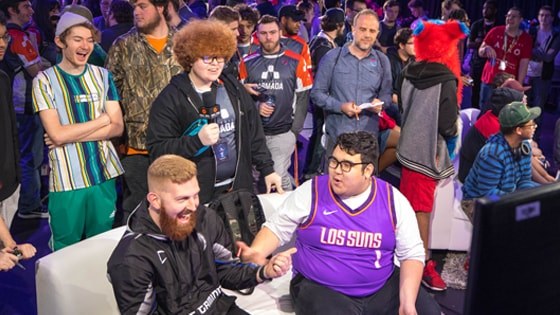 Full Sail Armada athletes, spectators, and Magic Gaming's Brandon Raudenbush during a game of NBA 2K.
NBA 2K, Super Smash Bros. Ultimate, and Rocket League were hosted at a secondary challenger stage by Full Sail Armada CS:GO athlete and Sportscasting bachelor's student Gus "Upmind" Domingues. These additional show floor play areas even had some special appearances from notable Full Sail grads and pro NBA 2K player Brandon Raudenbush, from the Orlando Magic's 2K League affiliate Magic Gaming.
Find out more about how Hall of Game: Worlds Collide unfolded by checking out the full stream on the Full Sail Armada Twitch channel.