Published Mar 17, 2022
'Have Game, Will Travel' Launching on Armada Twitch Channel
The new show will feature interviews between esports industry professionals and host Bennett Newsome.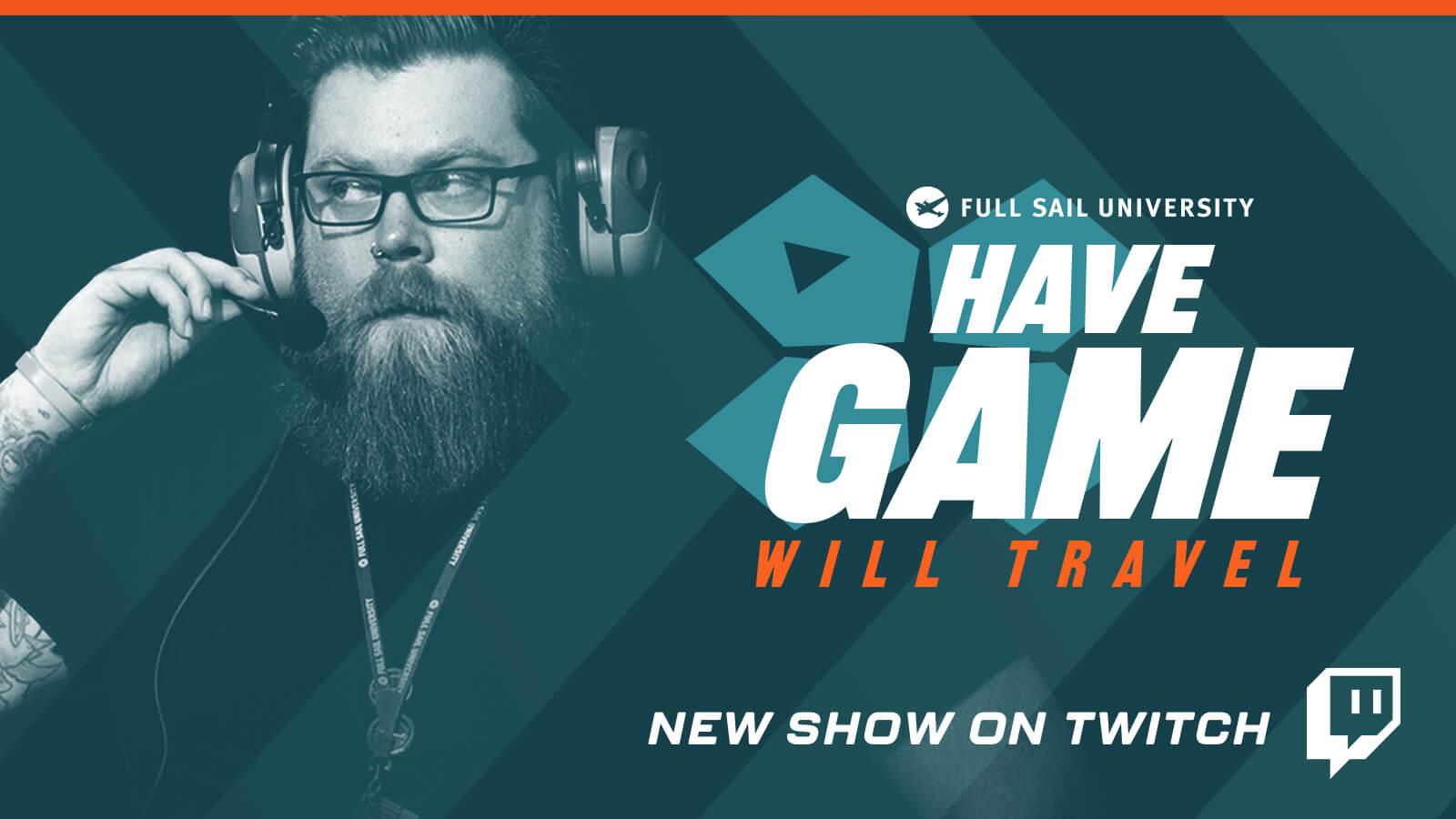 Those looking for insights into the esports industry are about to have a new resource: The interview show Have Game, Will Travel is launching this spring on Full Sail Armada's Twitch channel. Have Game, Will Travel will feature conversations between the show's host, Full Sail Armada Esports Strategist and Twitch partner Bennett Newsome, and various esports industry professionals. The interviews will focus on the guests' career journeys so that viewers can see how they got to their current position in the esports industry.
Bennett's first guest is Matthew Benson, the co-founder of eFuse. eFuse is an esports industry networking site where players can upload their information and credentials to find scholarships, internships, and competitive tournaments.
"There is so much more to the world of esports than just being good at the games," says Bennett. "Join my guests and me on a journey through all the industry has to offer."
Watch the first episode of Have Game, Will Travel below, and tune in for more episodes at twitch.tv/fullsailarmada.