Published Oct 14, 2021
All Out Armada: Student-Led Smash Tournament Brings Students to Campus
The free-to-enter tournament saw Armada athletes and community members square off in a 32-player Super Smash Bros. Ultimate bracket.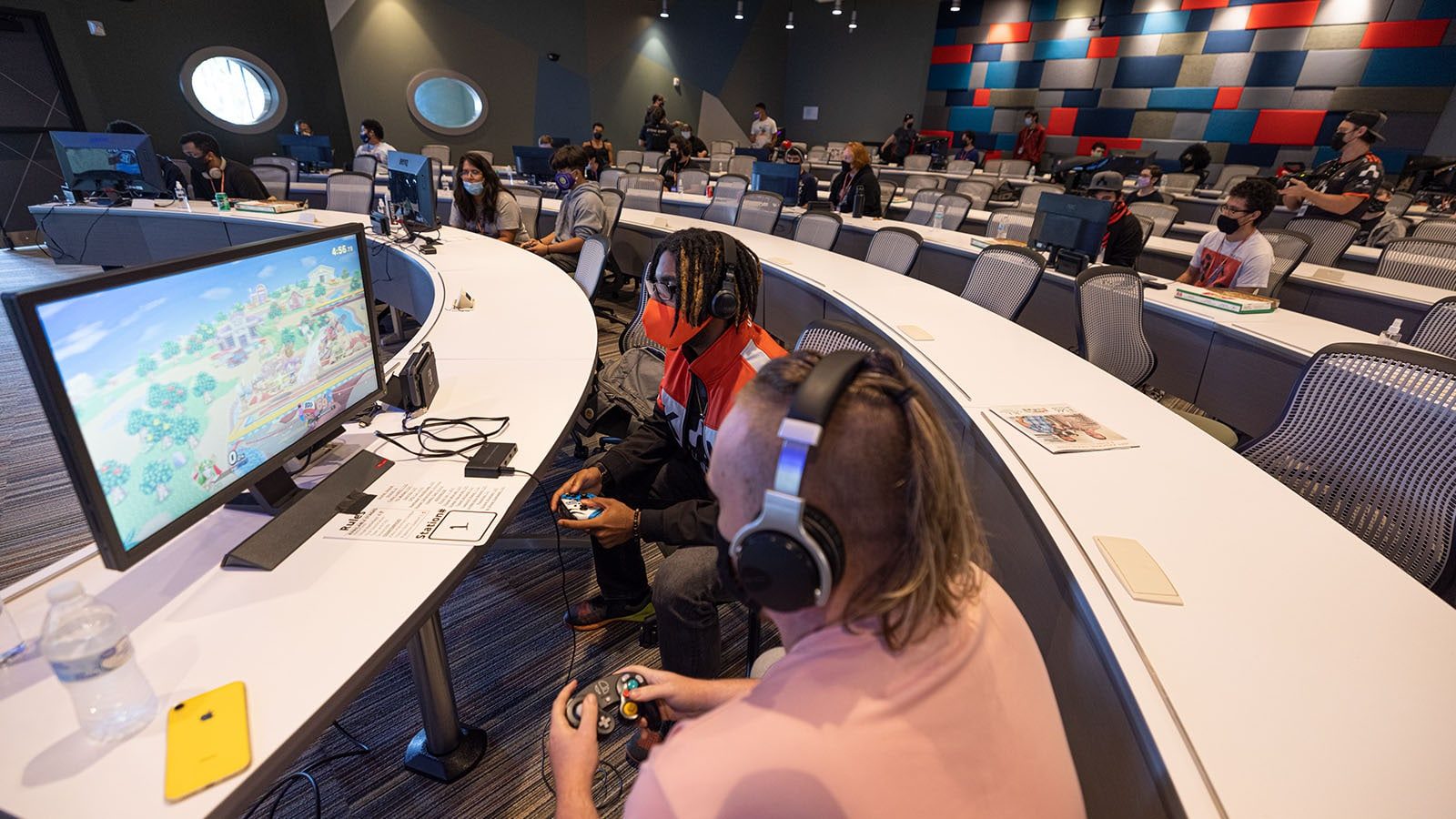 Full Sail Armada's Fall 2021 varsity season is in full swing, but that's not all community members have to get excited about. At the start of this month, campus events returned to form as Armada Varsity Super Smash Bros. Ultimate athletes and casual gamers faced off in a friendly free-to-enter tournament held for on-campus and online players.
Two separate 32-player tournaments — one on campus and one taking place virtually — invited players to go head-to-head in a double-elimination singles bracket to see who could smash the competition.
Super Smash Bros. varsity captain Chandler "Happy" Jenkins brought the idea to Armada leadership after seeing the large turnout for campus tryouts and wanting to reconnect with his fellow Armada community members after many months away from the Winter Park campus.
"I thought putting together a tournament before I graduate would be a good opportunity to test the waters for not only my ability to organize events but to see how active the Smash scene was around school," says Happy. "The results couldn't have been better, we all had a great time and people are already asking about when the next tournament is!"
Happy wasn't able to make it to the top three for the on-campus winners bracket, but players "Palestine," "JuiceDLC," and "Shugaku" walked away from the tournament securing first, second, and third place, respectively. Online player "Young Zefer" came in first in the online bracket, while "Olive" and "Novalight" finished the event in the second and third places.
To keep up to date on more events coming to the Full Sail Armada community, follow us on Twitter and Twitch.