Published Feb 22, 2023
Armada Kicks Off 2023 Spring Season
Varsity teams are ready to compete in Call of Duty, Valorant, League of Legends, and more.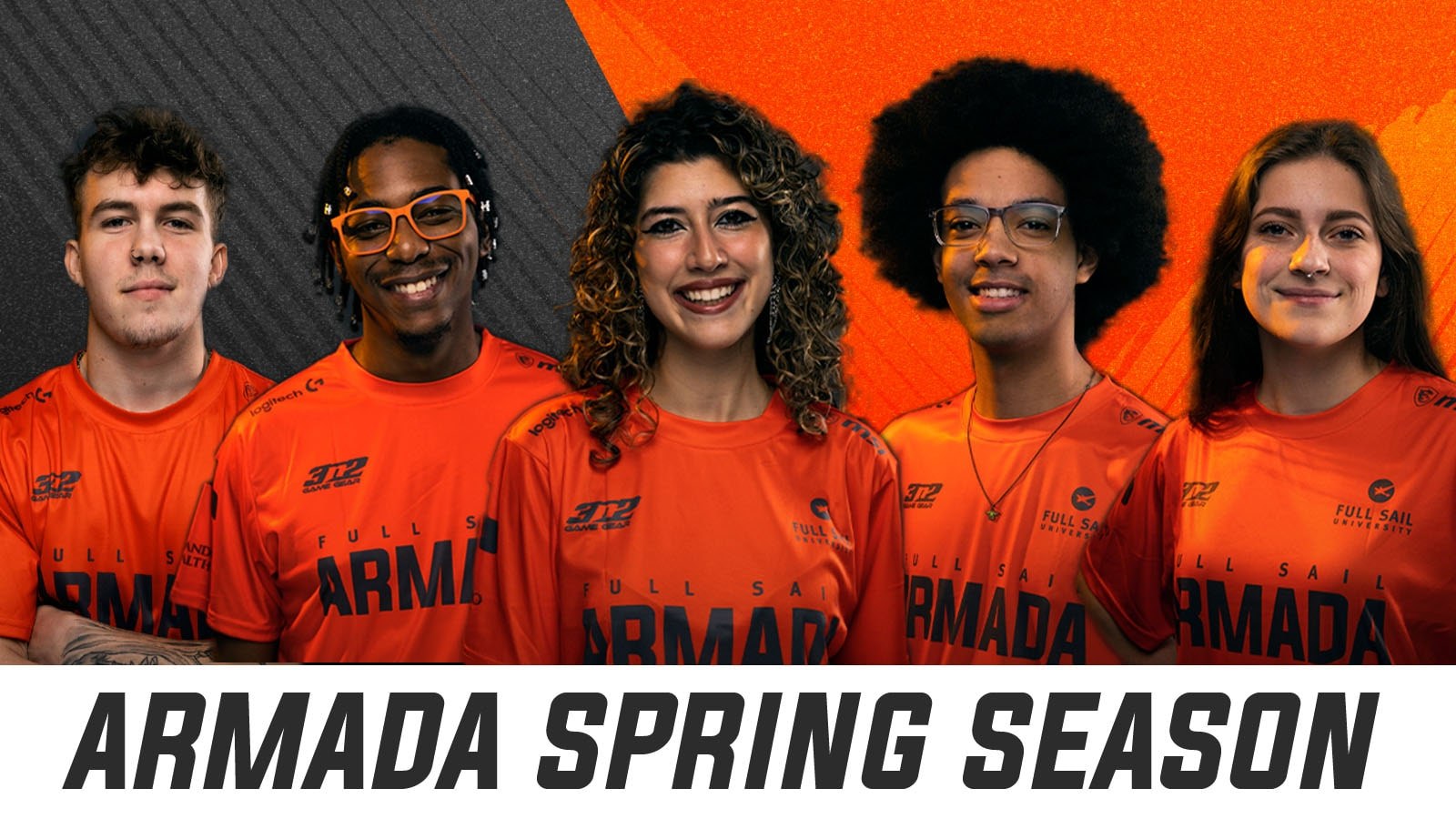 After a fall season ripe with competitive progress and high-ranking finishes for its SMITE, Call of Duty, and Super Smash Bros. Ultimate teams, Full Sail Armada's varsity teams are gearing up for an all-new spring season. Athletes will compete in a variety of leagues across collegiate esports including NACE Star League, the Albion Giants League, and developer-sponsored leagues including CCL, College R6, and CVAL.
Armada's 2023 varsity spring teams are set to compete in:
Apex Legends
Call of Duty
Halo: Infinite
League of Legends
Overwatch 2
Rainbow 6 Siege
Rocket League
SMITE
Super Smash Bros. Ultimate
Valorant
Fans will want to keep an eye out for Armada's top-performing Call of Duty roster as they head into the spring with a top-four finish in CCL's Warzone 2.0 launch event and a third-place finish in their Modern Warfare II launch event. The team continued to perform well in the recent CCL spring season qualifiers.
"In CCL, we just did our qualifiers for the league. We took all three games that we needed to, so we stayed in the winners' bracket there and didn't have to play anymore for qualifiers," says Armada Team Manager Hoyt Dingus. "They look great. As long as they keep doing what they're doing, they are going to be a contender for sure."
But Armada is looking forward to more than just competitive achievements in the upcoming spring season. "I'm excited for us getting back to in-person things," says Hoyt. "Giving the students and athletes [opportunities to] get together and have a good time with one another."
To learn more about getting involved in the Armada community, join us on Discord and keep up with all the action this season by tuning in to the Full Sail Armada Twitch channel!