Published Jun 1, 2022
Armada Spotlight: Quinn Sherr
Get to know Sportscasting bachelor's student and Armada shoutcaster Quinn Sherr.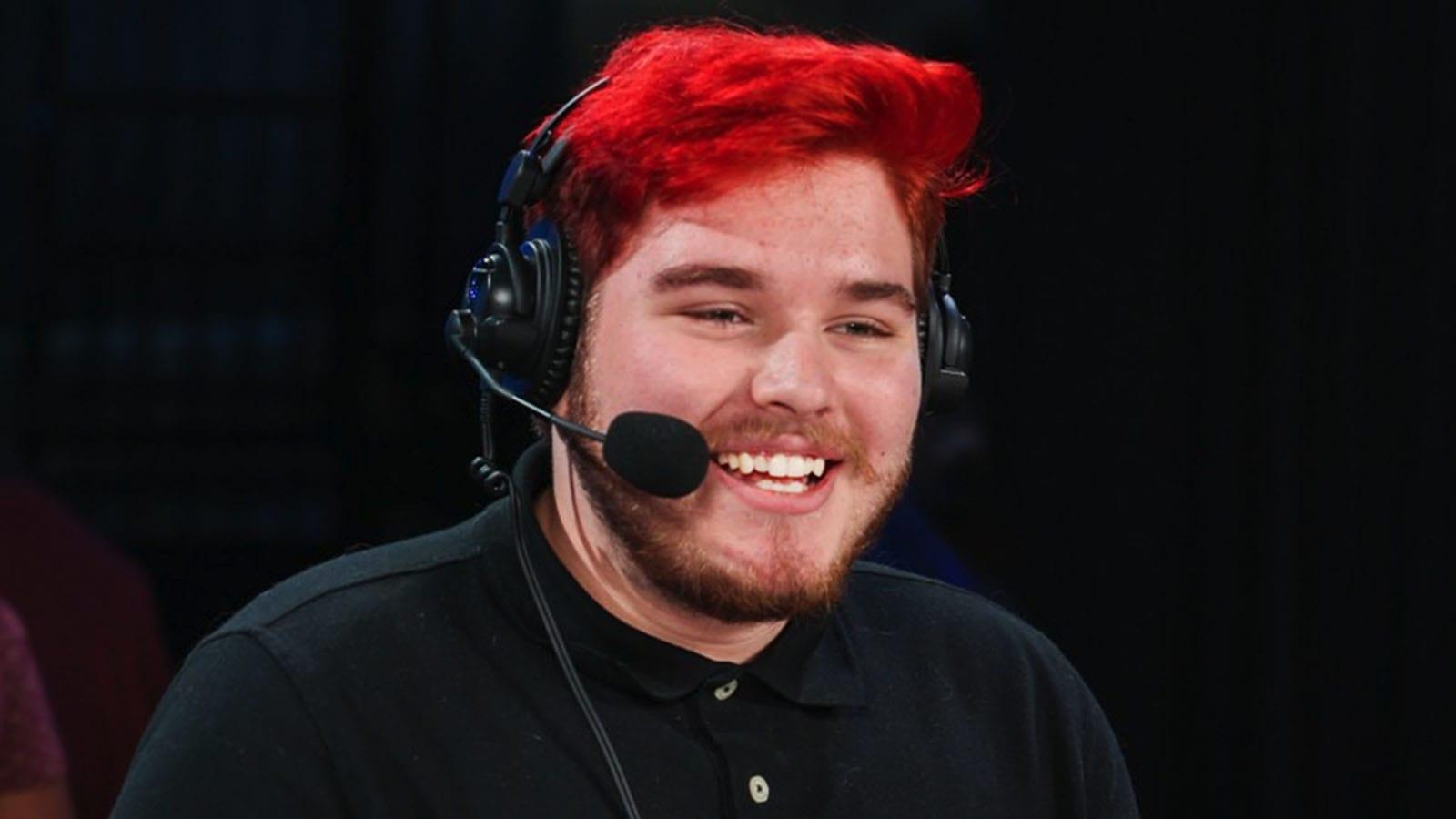 If you've tuned into any major Full Sail Armada event on Twitch, chances are that you've seen Sportscasting bachelor's student Quinn Sherr doing what he loves best —casting matches of some of esports' most exciting titles.
Even before coming to Full Sail University, Quinn knew from a young age that he wanted to pursue shoutcasting from watching professional esports teams like FAZE, Cloud9, and Fnatic play Counter-Strike. Thanks to his early exposure to live gameplay commentary, Quinn began gaining practical experience on his own.
"When I was 14…I started shoutcasting for my team in lobbies," he says. "I would join community servers, immediately die, and then just shoutcast."
His early forays into shoutcasting had mixed success, but they nonetheless encouraged Quinn to pursue shoutcasting further, leading him directly to Full Sail and Armada.
Since joining Full Sail University's Dan Patrick School of Sportscasting Bachelor of Science program, Quinn has learned more about himself as a voice talent and has embraced shoutcasting as a vehicle for authentic self-expression.
"[Sportscasting] has really taught me to put aside the supercritical, analytical side of things and just perform," says Quinn, who comes from a background in voice acting that he describes as "stifling" and "perfectionist."
To date, Quinn has cast several esports events at Full Sail, including Jump Off: Madden 22, Hall of Game: Infinite Arenas, and CCL Vanguard. On June 7, 2022, Quinn will be alongside fellow Full Sail shoutcaster Bryan "Bryonic" Flores to cast the 2022 Special Olympics USA Games Unified Esports Invitational at Full Sail — an event that is very dear to him. "My youngest sister is special needs," says Quinn. "It hits home."
Want to talk to shoutcasters like Bryonic and Quinn? Join the Armada Discord and become a part of Full Sail University's diverse gaming community.