Published Jan 4, 2021
Full Sail Armada 2020: A Year in Review
Taking a look back at a year that centered on community, connectivity, and competitive play for our collegiate esports athletes.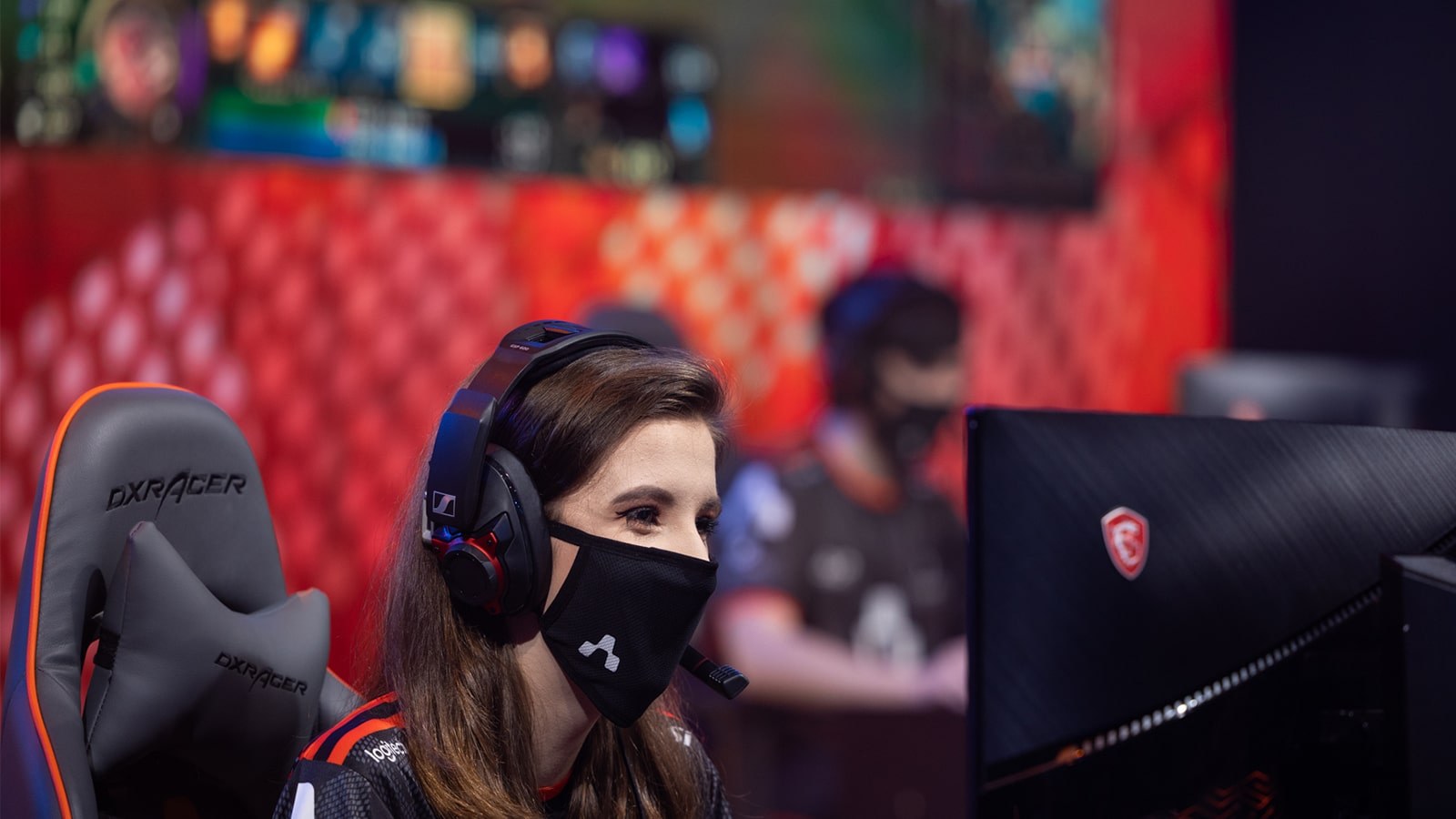 At the start of 2020, Full Sail's collegiate esports initiative was set to continue leading the way in live events and community involvement after the successful debut year of our esports venue, The Fortress. But with the onset of a global pandemic, the Full Sail Armada community was forced to make a quick transition from club gatherings in the practice space and live events in their esports arena to a whole new normal. Adopting online gatherings, virtual charity streams, and a transition to remote competitive play, Armada athletes kept the team's spirit thriving throughout the year.
Players
Full Sail Armada athletes contributed to another amazing year of competitive play with their continued involvement in major esports competitions. Competing in the Mayhem Collegiate Rumble hosted by Overwatch League team Florida Mayhem, Armada's varsity team placed second out of eight collegiate teams from around the state.
After the introduction of two new teams to the club roster — Valorant and Rainbow Six: Siege — Club President PeptoAbysmal moved on from her career with the varsity Overwatch team to become the captain of varsity Rainbow Six. Armada student leaders Takasu and TheCutestWaifu were just some of the players who helped to keep the community focus of Armada going as the club transitioned to remote living with initiatives and events such as online club gatherings, group movie nights, and the development of the Full Sail Armada Stream Team.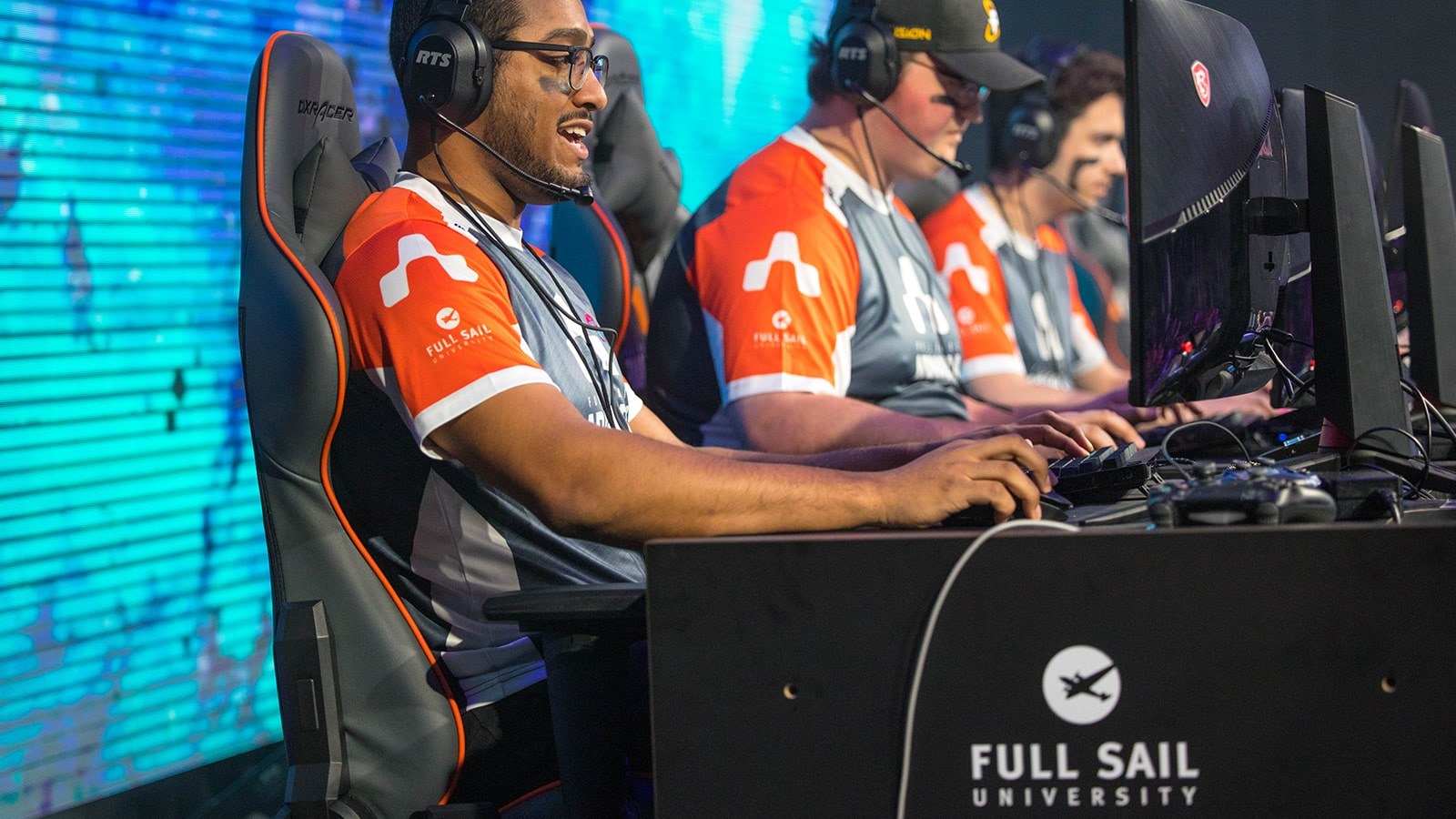 Full Sail Armada varsity 'Overwatch' players during Worlds Collide tournament.
In an impressive showing of Armada's competitive skill, players from this year's celebrated varsity Call of Duty team ended their five-month run in the CCL with a Top 12 finish. If our Call of Duty players besting teams around the country wasn't enough, Full Sail Armada Super Smash Bros. Ultimate players Happy and Samoajoe dominated rankings throughout the year including finishing in first and second places respectively in a tournament hosted by the Unified Esports Association in the fall.
Events
Armada's year launched with several live events including Battle for the Boulevard, which saw Full Sail's League of Legends varsity and junior varsity teams compete against neighbors and friendly rivals, Esports at UCF. Continuing the trend of events that connect the greater esports community, Full Sail hosted Worlds Collide, an epic gaming event where competitive players, casual gamers, and spectators came together for tournaments, free-play, and more in The Fortress.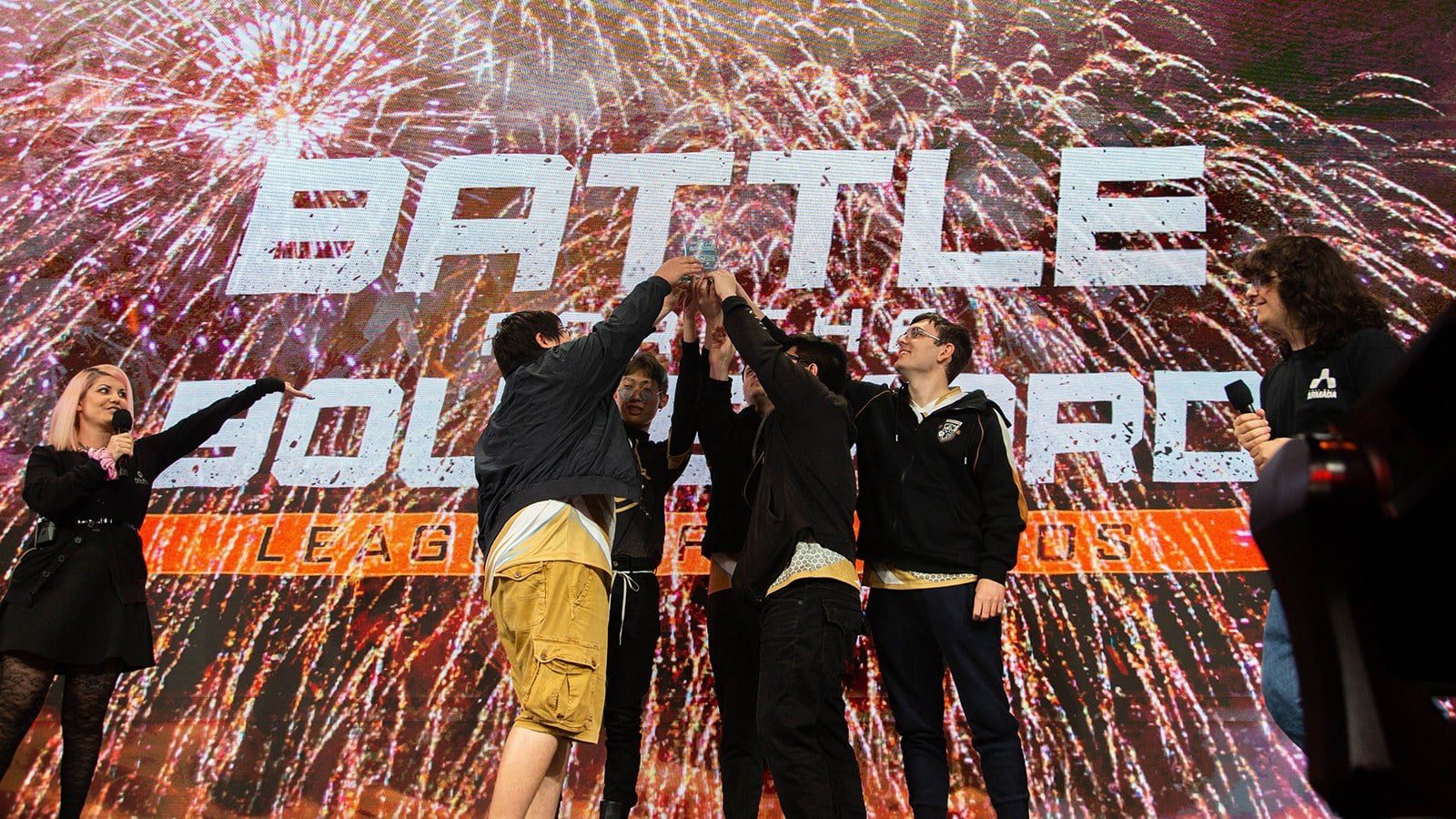 Esports at UCF team members celebrating their Battle for the Boulevard win on-stage.
Further developing our relationships with industry leaders and well-known esports organizations, Full Sail hosted several live and virtual events throughout the year. Our involvement in events like the Bolts Chel Challenge (which introduced scholarship opportunities for students), FS Open, and a charity Rocket League tournament that raised money for Feeding America helped Full Sail carry on its reputation as a leader in the space.
Joining forces with our friends at Rare Drop, Full Sail joined the GCX 2020 Charity Marathon, helping the event raise over $6 million in donations for St. Jude Children's Research Hospital in a four-hour block that included pre-recorded interviews featuring grads working in gaming and live-streamed gameplay from Armada athletes.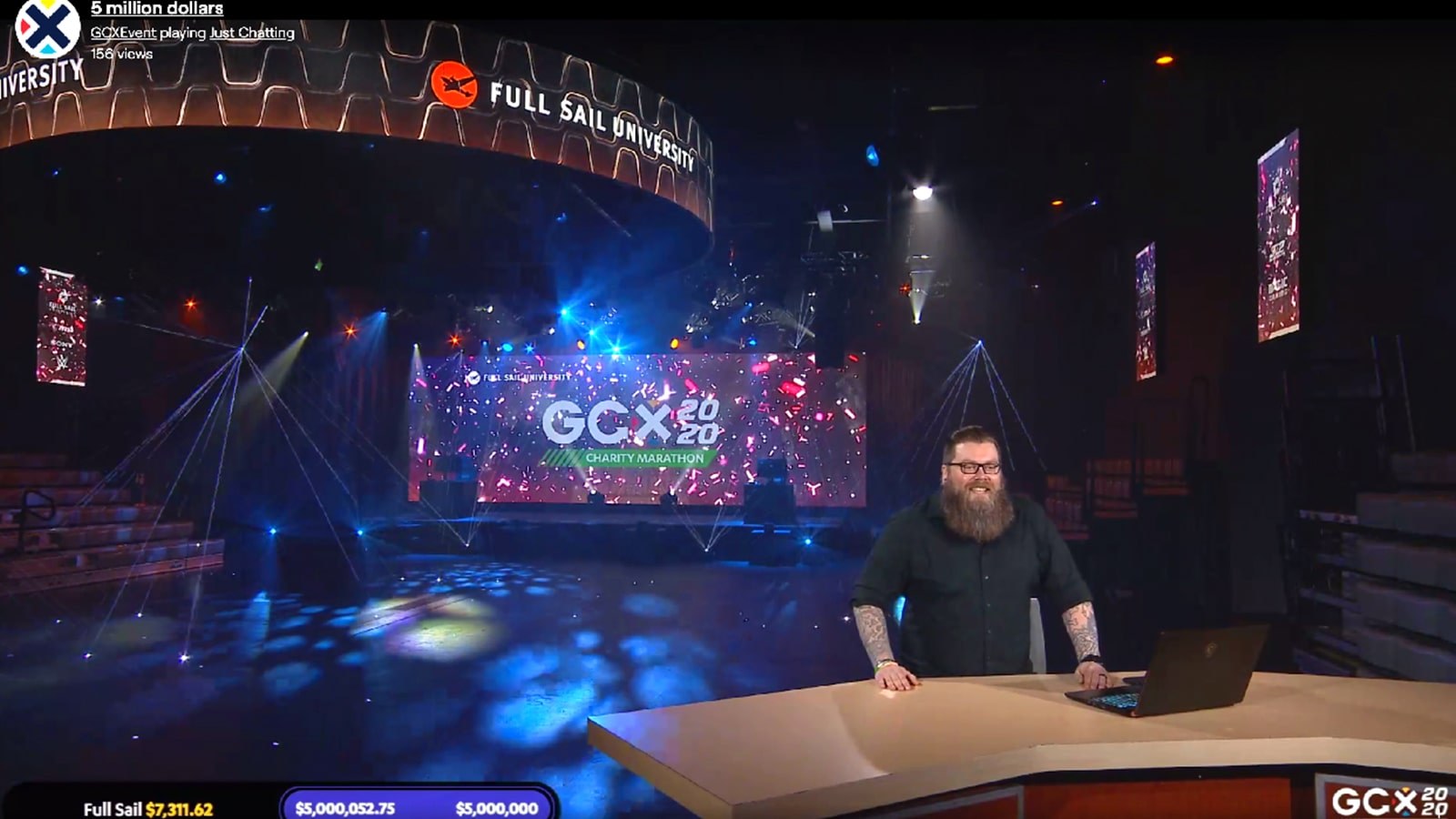 Esports Strategist Bennett Newsome hosting Full Sail's GCX 2020 Charity Stream.
In an effort to develop a more equitable and honest space for student athletes and community members, Full Sail Armada and the Black Student Union collaborated to launch Stream of Thought. In this charity gaming event, Black streamers, content creators, and grads came together for a series of roundtable discussions and team-based gaming to raise money for the Eatonville Restoration Project, a project intended to revitalize one of Central Florida's most historic Black communities.
Community
With a focus on professional development and building relationships always present in the Full Sail Armada culture, it's no wonder that this year led to more opportunities for students to work, compete, and connect.
Working with Seattle-based esports organization Evil Geniuses, Full Sail developed an internship program that allows recent grads to apply for a three-month internship in content creation with the organization. Grads from a variety of degree programs landed roles in the esports industry this year with positions in content development, team and player management, and coaching with organizations and universities including GenG, Evil Geniuses, Esports Tower, and West Virginia Wesleyan College.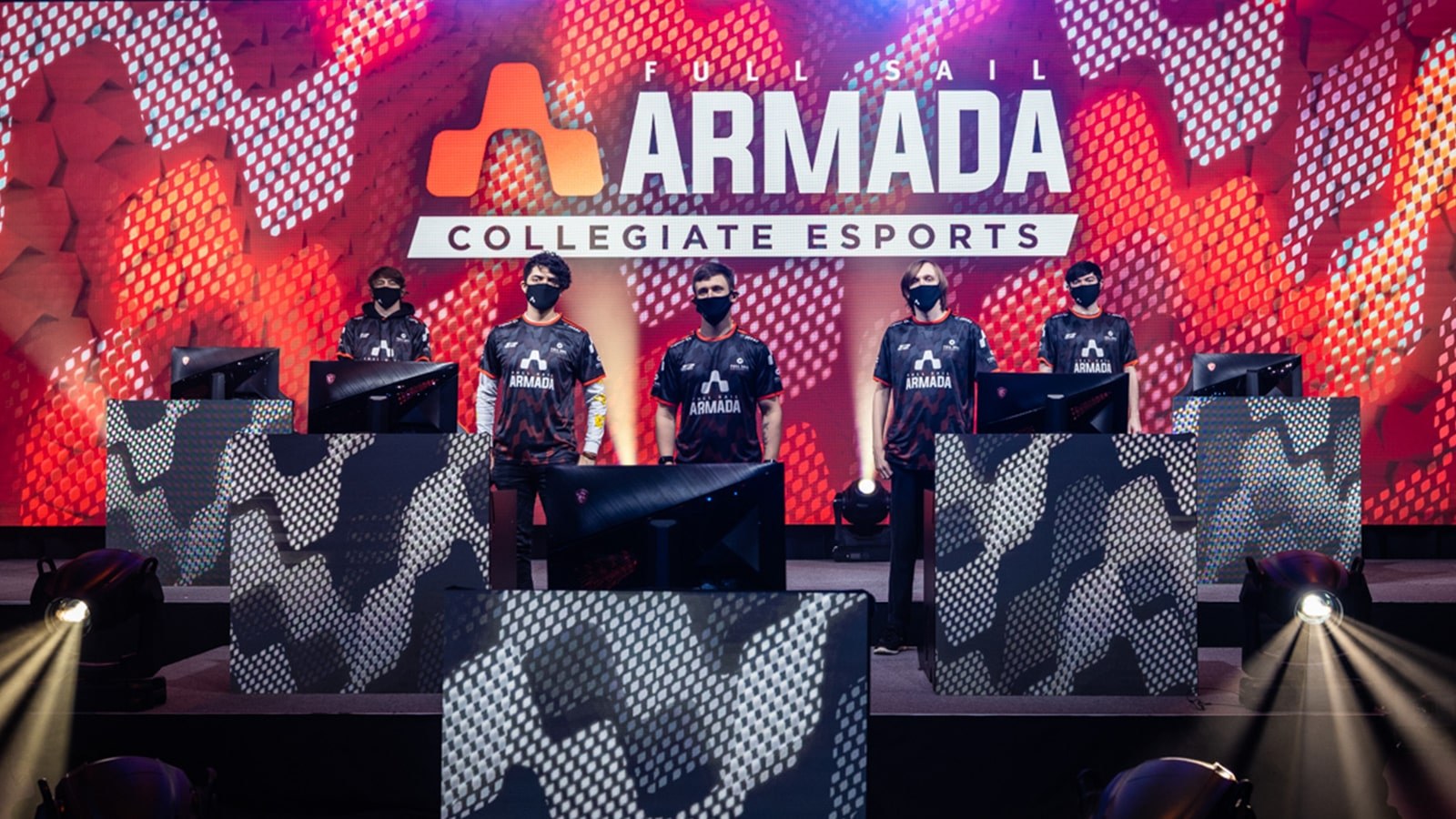 Armada athletes back on campus in new 2021 jerseys.
Emphasizing the importance of learning and building connections, Full Sail hosted conversations and Q&A sessions for students with a variety of industry professionals including renowned esports commentator and former professional Halo player Chris Puckett, who shared his experience and best practices in broadcasting.