Published Feb 28, 2020
Full Sail Armada and Esports at UCF Have a 'Battle for the Boulevard'
Full Sail and University of Central Florida squared off in League of Legends.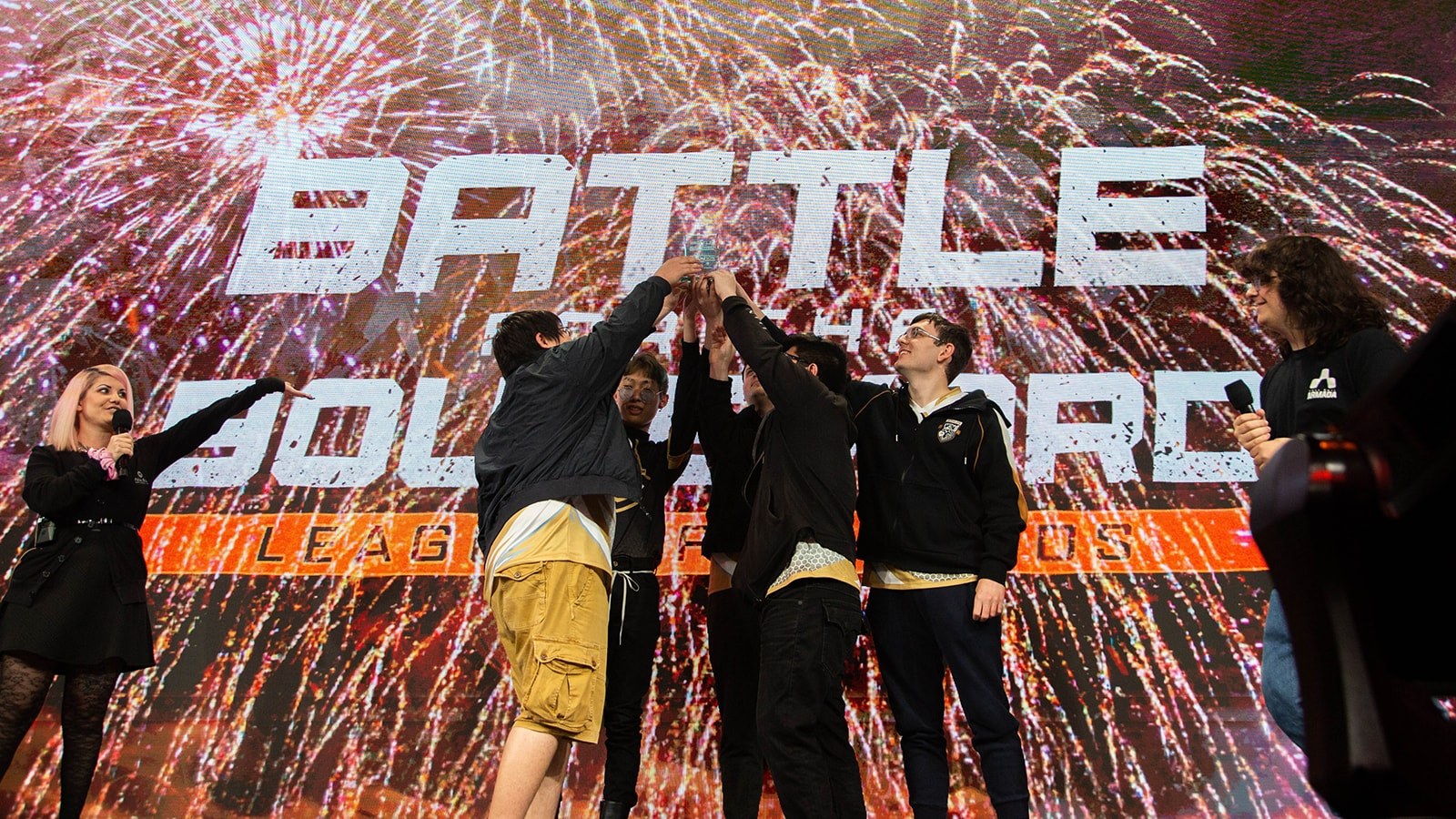 This past weekend, the first Battle for the Boulevard saw the two Orlando universities who call University Blvd home – Full Sail and the University of Central Florida – facing off in a League of Legends showdown. Ultimately, the Esports at UCF team overpowered Full Sail Armada and took home the win, but the friendly local rivalry made for a great day of gaming.
In the initial intra-team elimination bracket, Full Sail Armada Orange team was able to take a crippling lead over the Full Sail Armada Gray team, while the UCF Gold team was likewise able to claim a decisive win over the UCF Black team.
The final pairing between Full Sail Armada and Esports at UCF was played out in a best-of-three format. Both teams alternated their Champion picks and bans to oppose each other as best they could and took the fight to Summoner's Rift.
The event was well-received by players and audience members alike, and some Full Sail students even brought posters to rep their favorite Full Sail Armada athlete, Cookiegoham.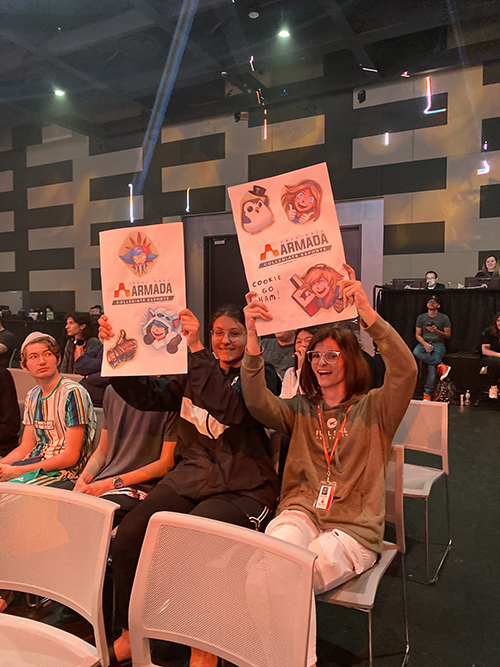 If you missed the event, don't worry, you can catch all of the action on Full Sail Armada's Twitch channel.