Published May 21, 2020
Full Sail Armada's 'Call of Duty' Team Finishes in Top 12 of CCL 2020 League
Full Sail Armada finished strong after five months of competitive play.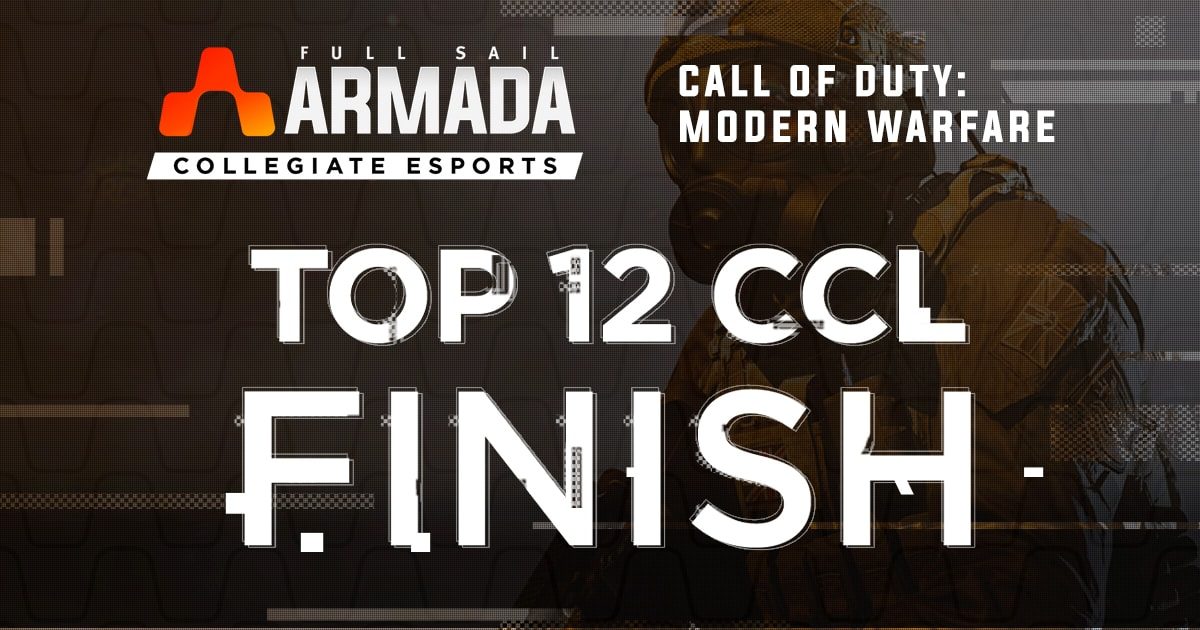 Full Sail Armada's Call of Duty team has had an impressive five-month run in College CoD's CCL 2020 League, finishing in the Top 12 overall. With a rank of #2 in the Southeast, a Map Win Percentage of 90.91%, and a record of 16-1 before moving into the playoffs, the team's streak was one punctuated by great matches against the likes of Rochester Institute of Technology, Southern Arkansas University, and University of Tennessee, Knoxville.
For the players, it was an incredible experience to test their skills, and an opportunity that afforded them the chance to play against teams from across the nation. "I had a great experience in the College CoD League," says varsity player SneakEE. "It was super fun to play as one of the top teams in the country."
Full Sail Armada itself was initially viewed as an underdog in the competition, but some startling victories brought the team respect and recognition. "Some of the moments that stick with me is those matches when we were down," says team captain Fluffy. "We had games where we all of a sudden clicked and were able to come back at impossible times."
Above all, the team was able to bring home a greater bond as they get ready to go into the next series of competitions.
"We all want to win, we all have a common goal, and, as a unit, we needed to work together to accomplish that goal," says Fluffy.
Learn more about our teams and matches, including the current Call of Duty roster.