Published Oct 19, 2023
Armada Player Takes Second Place Finish at CEOtaku
Full Sail student athlete Rajah "Claus" Conteh wins medal at Florida fighting game convention.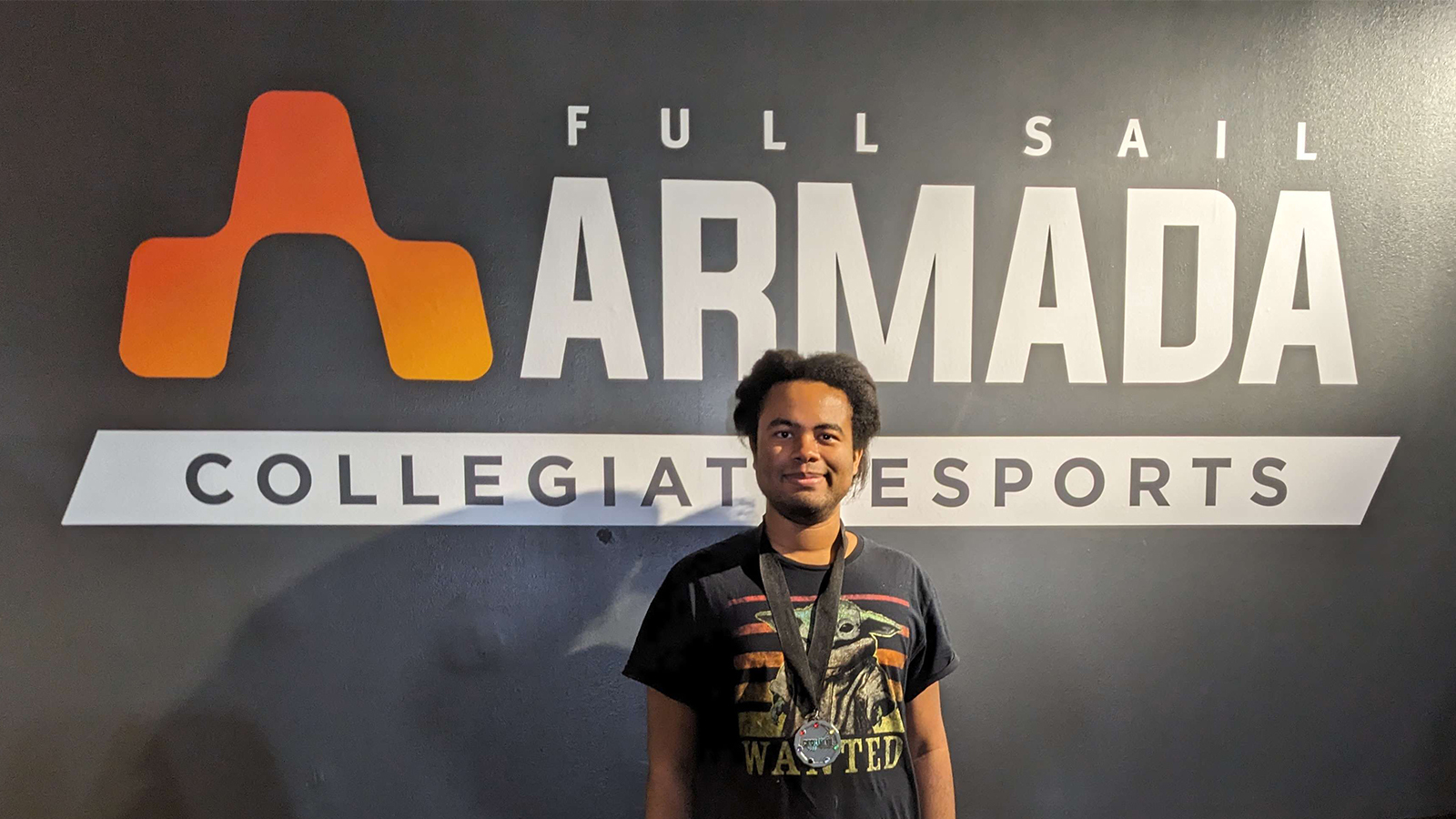 Full Sail Armada athlete Rajah "Claus" Conteh recently brought home a second-place finish at CEOtaku, the world's largest dedicated anime fighting game tournament. Held in Orlando, the gaming convention featured three days of tournament play and provided great opportunities for Armada athletes to connect with other competitive gamers in their own backyard. Rajah – who is studying game business and esports at Full Sail and who is on Armada's varsity Super Smash Bros. team – competed in arcade favorite Puyo Puyo Tetris at CEOtaku and won a second-place medal for his podium finish at the annual gaming convention.
Maintaining a heavy workload alongside his studies, Claus is a varsity player on the long-standing Armada Smash team and serves as a club officer. The bachelor's student also organizes and hosts regular Puyo Puyo Tetris tournaments at monthly student club gatherings on campus. While a title like Puyo Puyo Tetris isn't supported on the collegiate scene, Armada leadership is committed to supporting students in the games they want to play.
"When there's an opportunity to compete or showcase some of the less represented titles, we're all in," shares Full Sail Director of Esports Sari Kitelyn. "Claus is so unbelievably well rounded, competing on our varsity Smash team and serving as an Armada Student Leader; seeing him bring home a medal in yet another area just gives us even more reasons to celebrate his success."