Published Nov 12, 2021
Team Spotlight: Call of Duty
Full Sail Armada's Call of Duty roster focuses in on camaraderie and communication to help secure wins.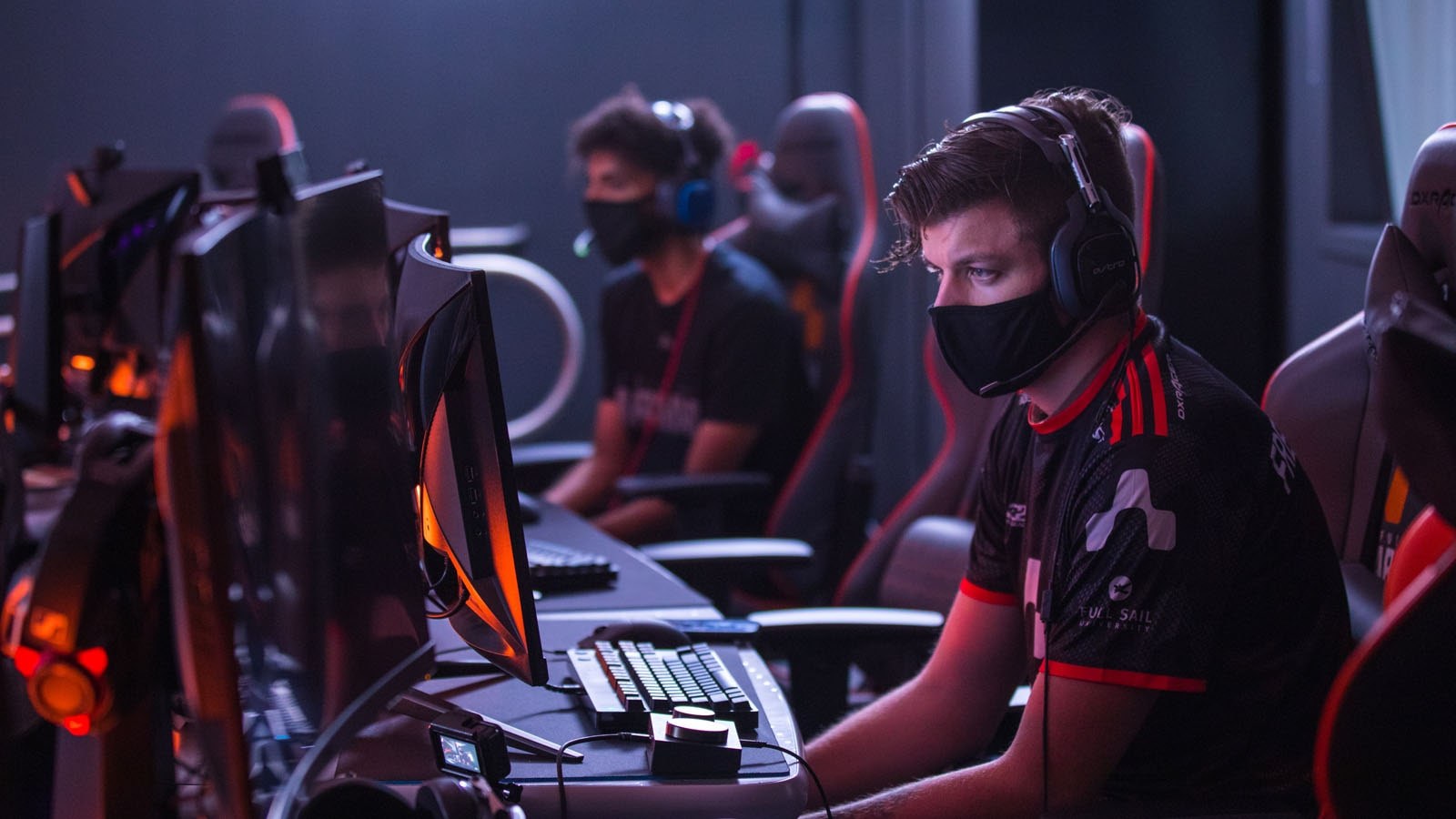 Now in their third year of competitive play, Full Sail Armada's varsity Call of Duty team has competed across several titles in Activision's first-person shooter franchise including Modern Warfare and Black Ops Cold War. Now the team is gearing up for play in the series' latest release, Call of Duty Vanguard.
Competing in both the NACE Collegiate Star League and the College Call of Duty League, Armada's varsity team has seen impressive finishes in past seasons, made possible through a commitment to practice, communication, and teamwork.
"This roster in general and what makes it unique is the way that they are passionate to grind, they want to go for the prize, and make a good statement this year," says team coach and Recording Arts grad Nacip "Phoenix" Fayad. "It's special because we are brothers. We are a brotherhood and we trust each other way more compared to the previous rosters."
While the recent Battle for the Boulevard between Armada's Call of Duty team and the team at UCF ended in an upset for Full Sail's collegiate athletes, team Captain Jordan "Esoterik" Hinojosa looks back fondly on the opportunity to compete, saying, "The pageantry of esports competition between two powerhouse universities going at it, [that was] a very cool experience. Even though we lost to UCF, I know the team won't take it for granted and they'll step up to the plate and smoke them next time."
As the team prepares for play in the upcoming spring season, their camaraderie and passion for the game have established them as one of Armada's most competitive and decorated rosters. For coach Nacip, their success in-game is only an added benefit. "I enjoy being part of the COD team, not only 'cause I love playing Call of Duty but also because of the fact that I get to find new friends, make new connections, and just learn from others," he says.
Interested in joining Armada? Learn more about our teams and tryouts here.