Published Nov 4, 2021
Full Sail Armada Plays Against UCF in Battle for the Boulevard: 'Call of Duty: Black Ops'
The crosstown rivalry event culminated with the awarding of the first-ever Full Sail University Esports Scholarship.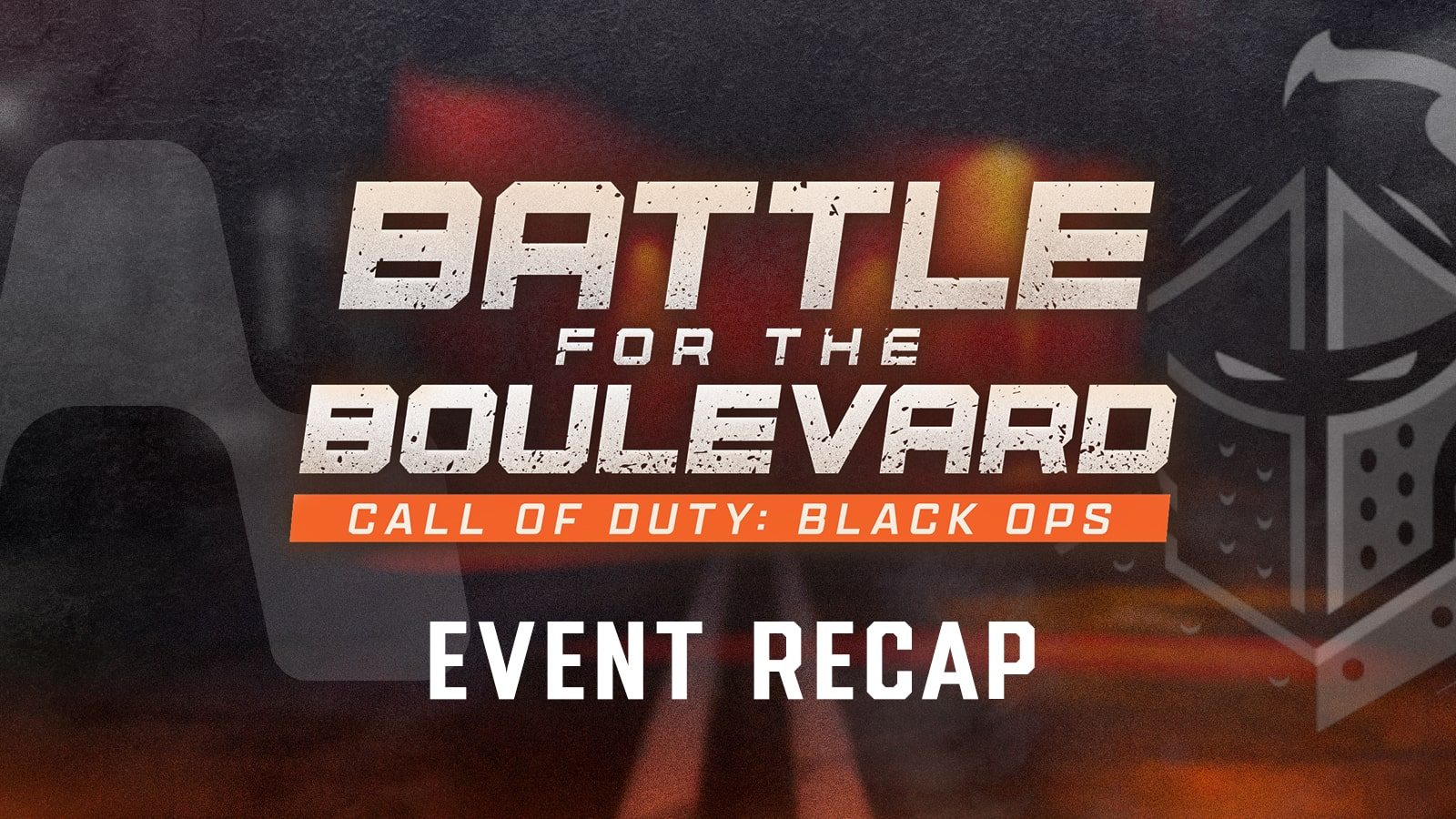 The return of Battle for the Boulevard brought Full Sail Armada and the University of Central Florida's varsity collegiate esports athletes back into the Full Sail University Orlando Health Fortress for the first time since the rival universities' League of Legends teams faced off in the Fortress at the beginning of 2020.
This time, players went head to head in Call of Duty: Black Ops Cold War for a live-streamed 4v4 best-of-five match-up as a part of their regular season in NACE Starleague. Casted by Dan Patrick School of Sportscasting graduate and Call of Duty League commentator Landon "Lando" Sanders, the event was broadcast to viewers on the Full Sail Armada Twitch channel.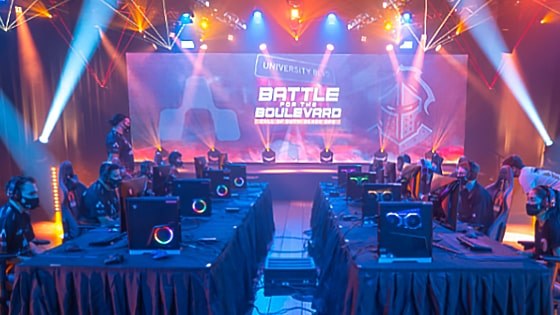 Full Sail Armada and UCF varsity players competing across from one another in the Full Sail University Orlando Health Fortress.
Varsity Armada athletes "Nova," "Spydurman," "Aca," and "Misticalgoat" did their best to hold their own against UCF's currently undefeated varsity team but were unable to secure a win for Full Sail's collegiate fans and community. UCF's star players "AAAMegan" and "Tyler99" dominated the match and were able to help their team to the win, being crowned the rulers of University Boulevard.
The event culminated with the first-ever Full Sail University Esports Scholarship being given to recipient Nacip "Phoenix" Fayad, a Call of Duty Varsity team coach, former Armada athlete, and graduate of both Full Sail's Recording Arts and Music Production degree programs. Nacip, who has left his mark on the Full Sail Armada community through his leadership and consistency, will be beginning his master's in Entertainment Business this November. Provided by the Orlando Health Jewett Orthopedic Institute, the Esports Scholarship will continue to help athletes and Armada community members take the next steps in achieving their professional objectives.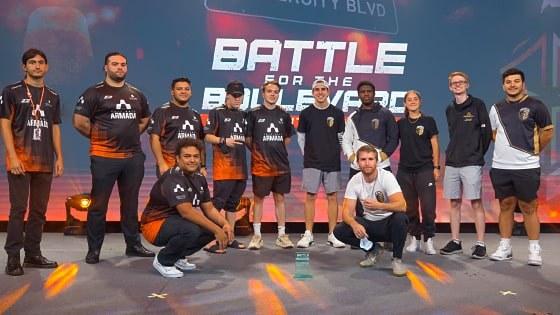 Full Sail Armada's Varsity Call of Duty team alongside the team from UCF on the main stage after the match.
If you missed the stream, you can catch the VOD on the Armada Twitch channel Twitch.tv/fullsailarmada.