Published Mar 2, 2020
Bolts Gaming Chel Challenge Brings Top EA NHL 2020 Players to The Fortress
Tampa Bay Lightning's Bolts Gaming and Rare Drop host the world's best NHL video game players on Full Sail's campus.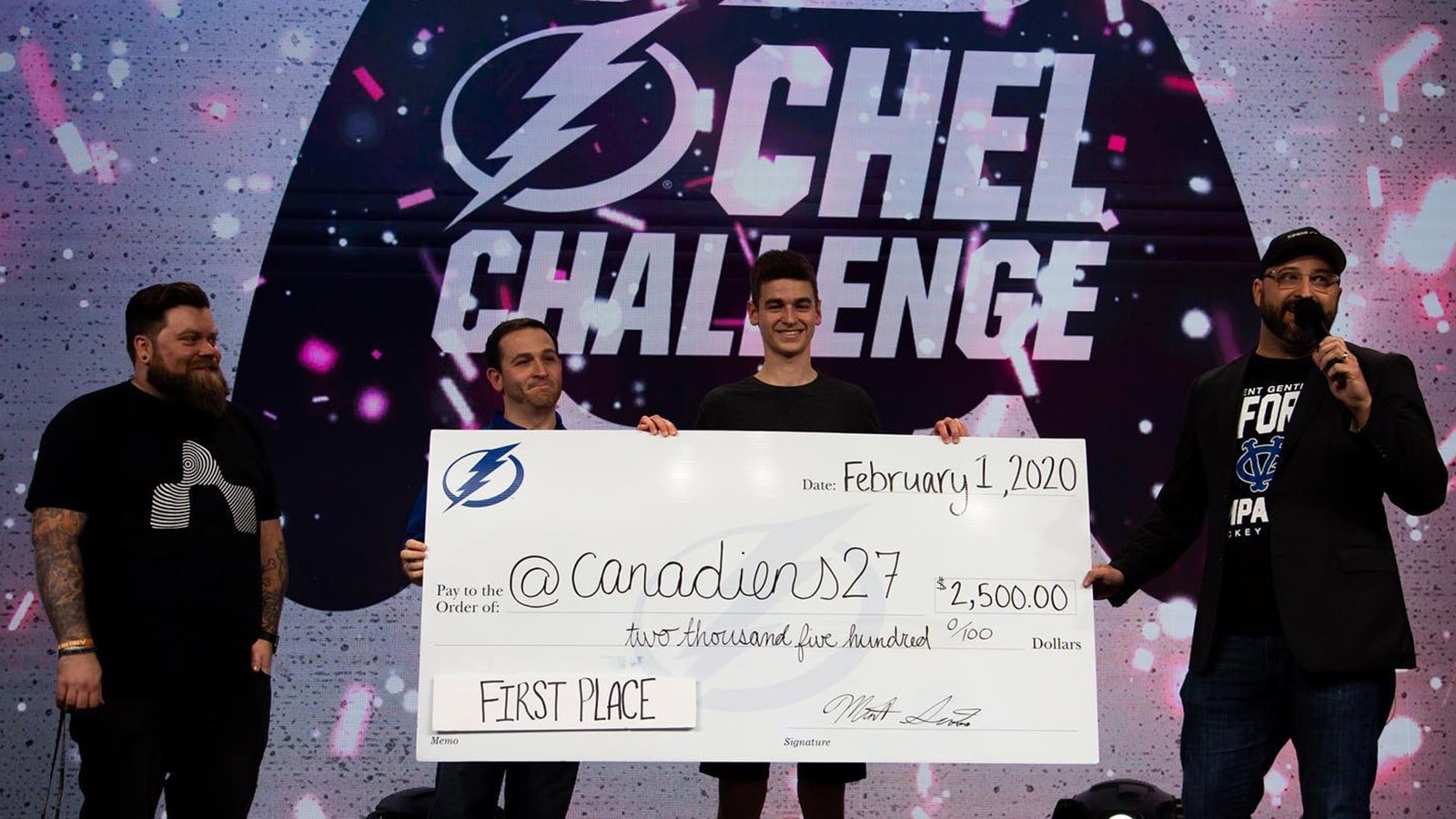 The Fortress' 2020 calendar kicked off with a bang – and a few bank shots – as the Bolts Chel Challenge hosted by the Tampa Bay Lightning, one of Florida's major league NHL teams, made its way to Full Sail's campus. Working together with Rare Drop, an event-planning and multimedia company that specializes in esports and gaming media, the event consisted of a four-player, 1v1 tournament on PS4.
The challenge featured some of the best NHL 2020 players in the world, determined by an online qualifier with over 350 participants. The four players came from as far as Sweden to play in the event and compete for a chance at a $5,000 prize purse.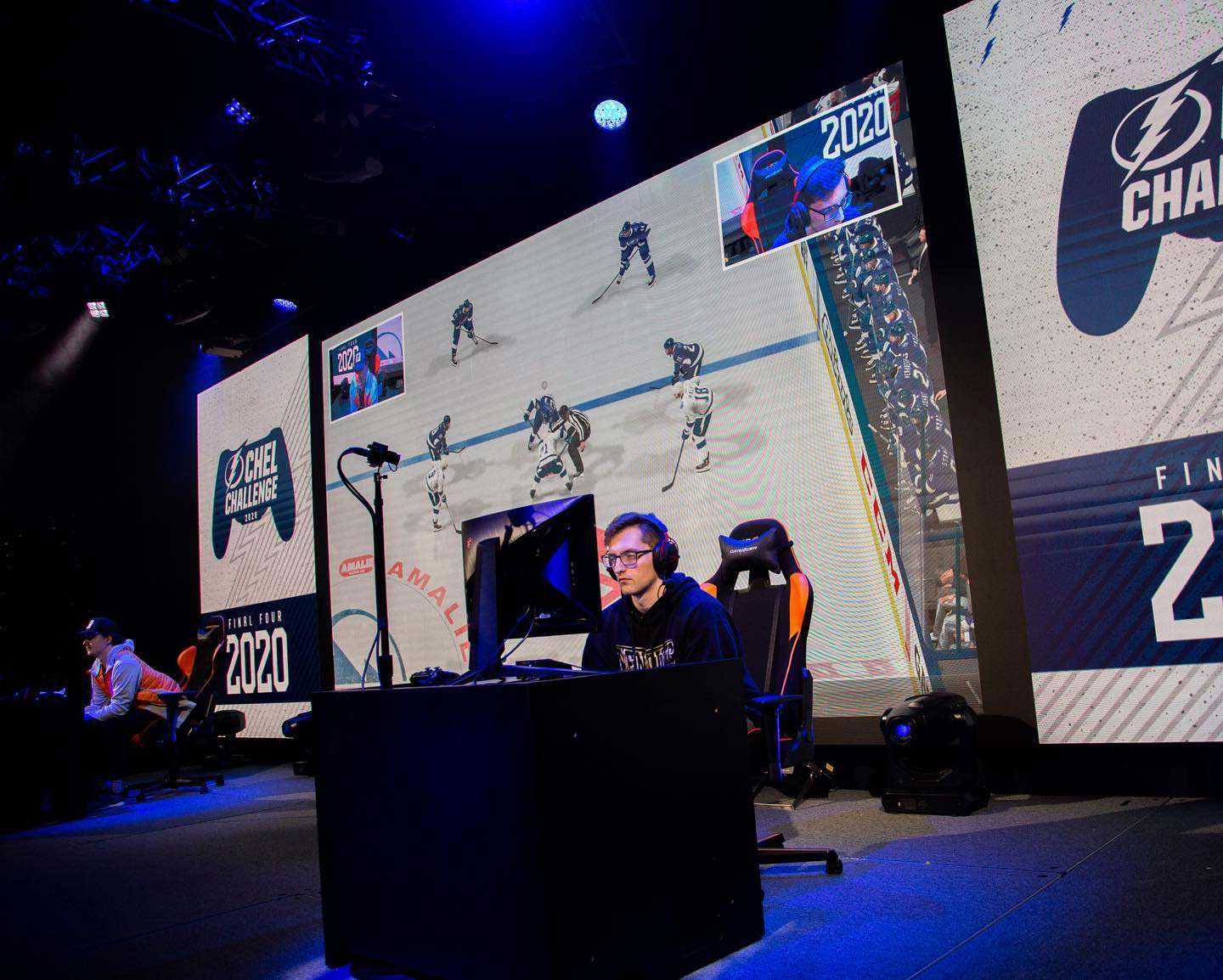 One of Rare Drop's co-founders and host of the Broman Podcast, Ben Bowman (known in the gaming world as Professor Broman found The Fortress a perfect location that exceeded his team's expectations. "As a production company, we get to benefit a lot from what was already in place [at The Fortress]," says Ben. "Everything's here and everything's well designed, and you even get some bells and whistles I wasn't expecting."
The aptly named Canadian player Canadiens-27 swept the tournament by beating all of his opponents in the three-game series. To see how the action unraveled, check out the full stream on Twitch.