Published Nov 10, 2023
Armada Celebrates Fall Season with a Banner-Raising, Banquet, and More
Full Sail Armada community members came together in the Fortress to celebrate the beginning of a new competitive season.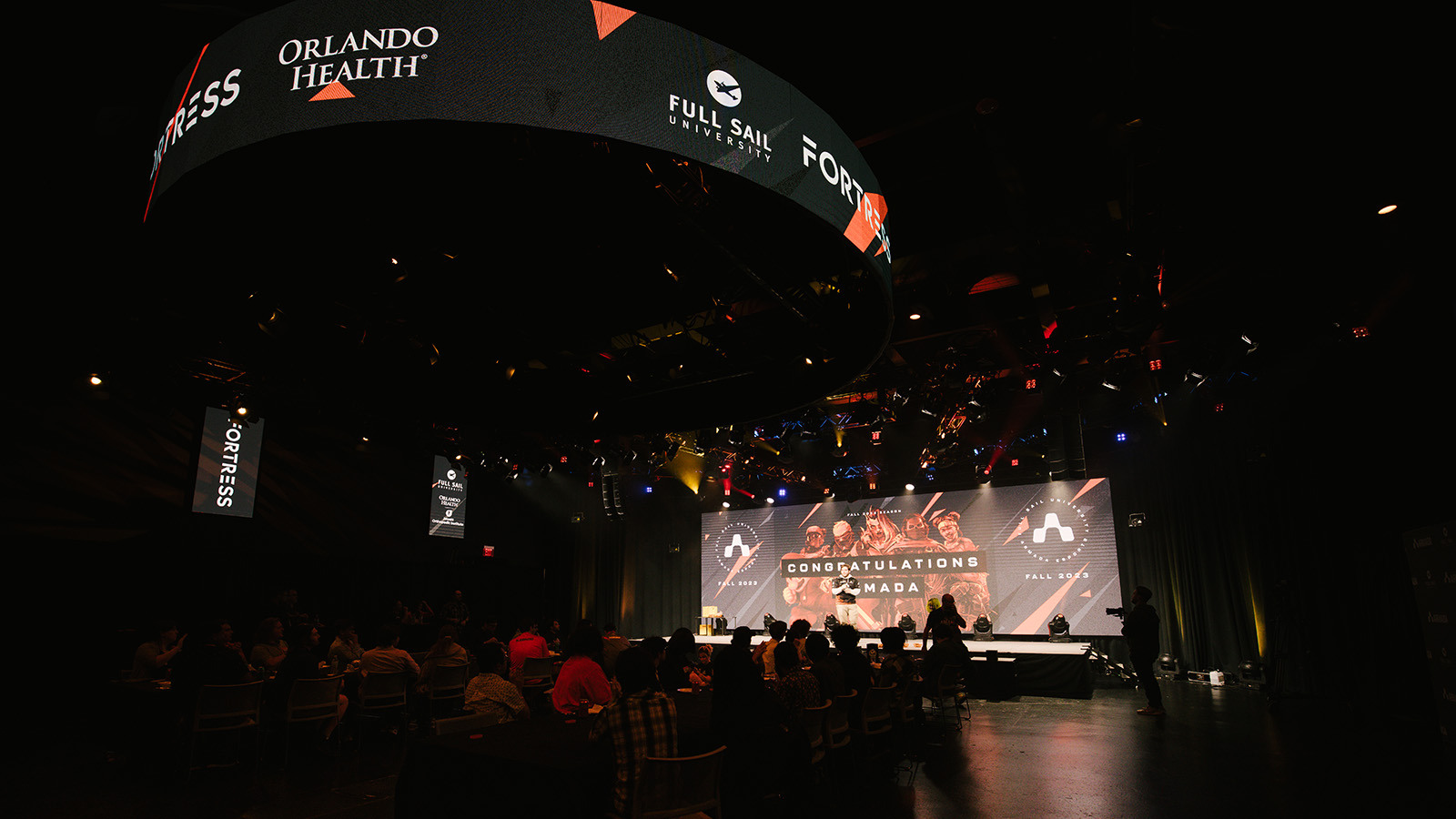 Full Sail Armada athletes, casters, stream team members, and staff recently came together in the Full Sail University Orlando Health Fortress to celebrate the kick-off of the fall 2023 season. With competitive play already in full swing, the event gave student-athletes the chance to connect with Armada staff and graduates, meet this year's club leadership, and receive their coveted 2023 Armada player jerseys.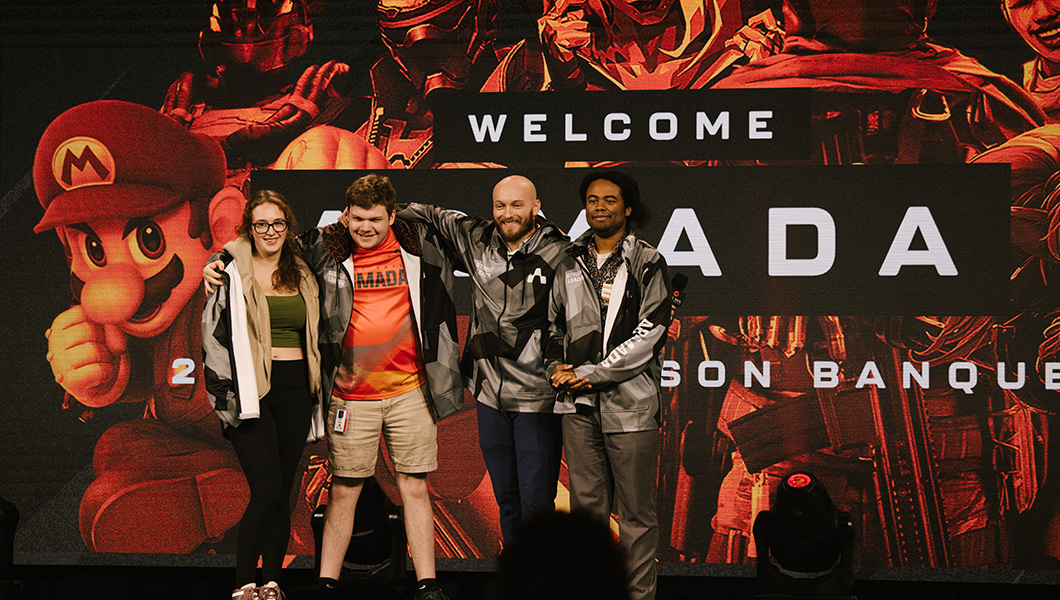 Armada's latest batch of Student Officers on stage during the Fall Kick-Off.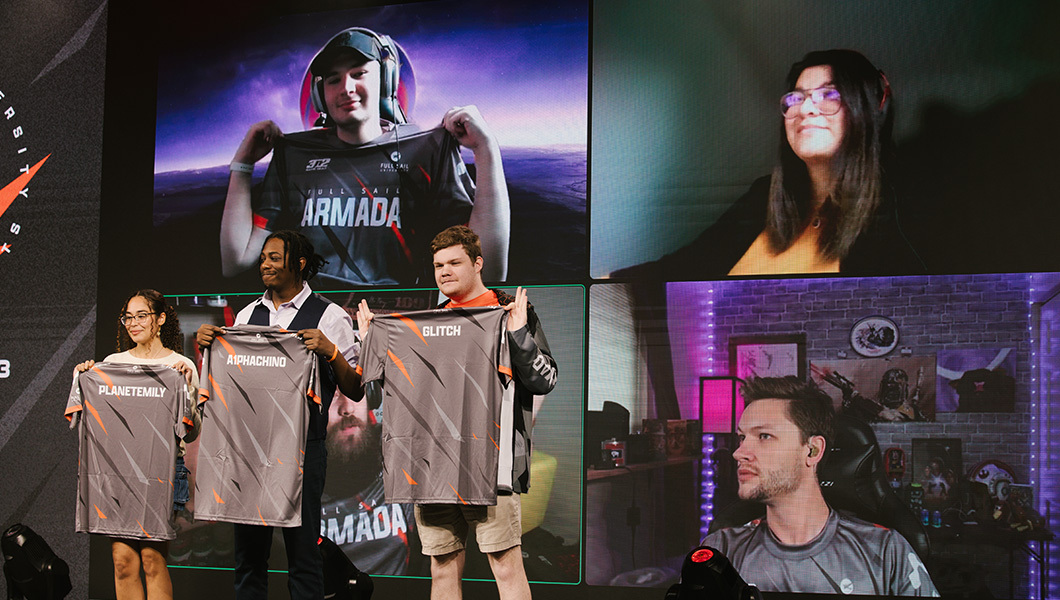 Armada Stream Team members receiving their jerseys on stage.
Hosted by Armada graduate and caster Quinn "Qolorblind" Sherr, the fall kick-off invited players into the Fortress for the evening to enjoy a catered dinner, the formal introduction of this season's roster, and the announcement of a newly appointed batch of Student Club Officers. Community members in attendance also got to witness the unveiling of two new additions to the collegiate esports organization's home base.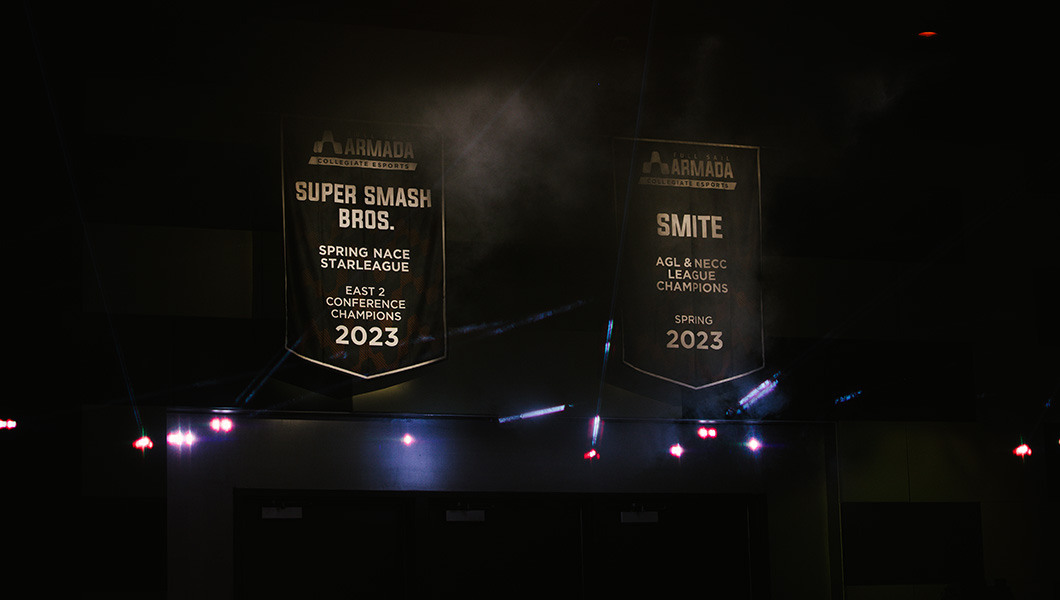 The championship banners unveiled during the Fall Kick-Off.
Complete with smoke machines, two championship banners recognizing successful seasons for Armada's SMITE and Super Smash Bros. teams were unveiled to players during the evening's presentation.
Former Armada Stream Team player Miles "A1phachino" Church – a veteran of the US Army – was also honored during the event, receiving the first-ever Alpha Excellence Award. The award, named in honor of Church's commitment to the Armada community, recognizes military-connected students for their contributions to the collegiate esports community at Full Sail.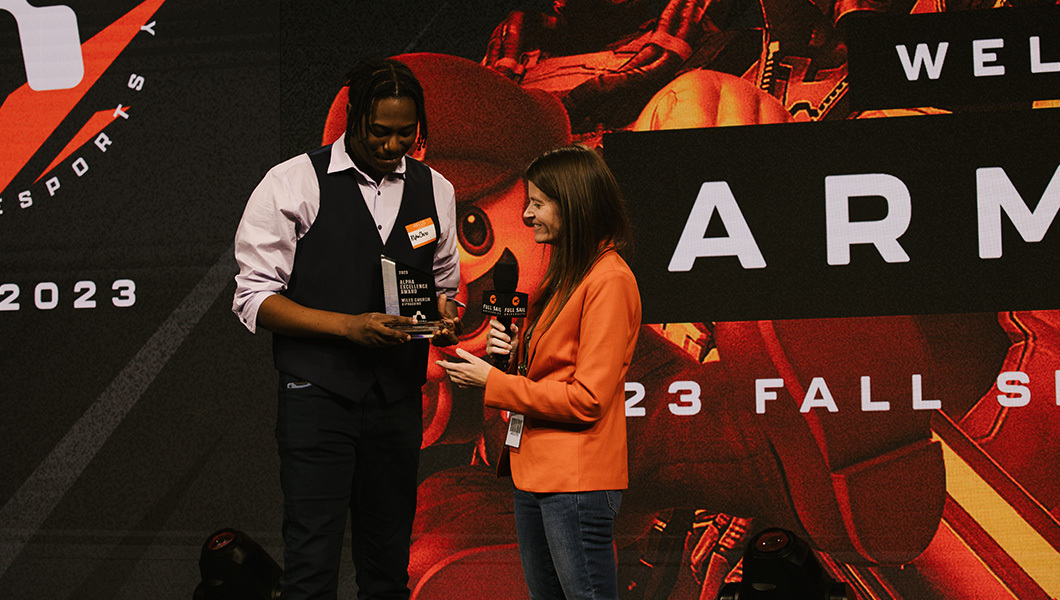 Miles "A1phachino" Church on stage with Sari Kitelyn while receiving the Alpha Excellence Award.
Interested in joining Armada? Learn more about our teams and tryouts here.