Published May 5, 2021
Full Sail Armada's Strong Spring Season
Armada's latest spring season was filled with great gameplay moments and standout moments from both players and staff.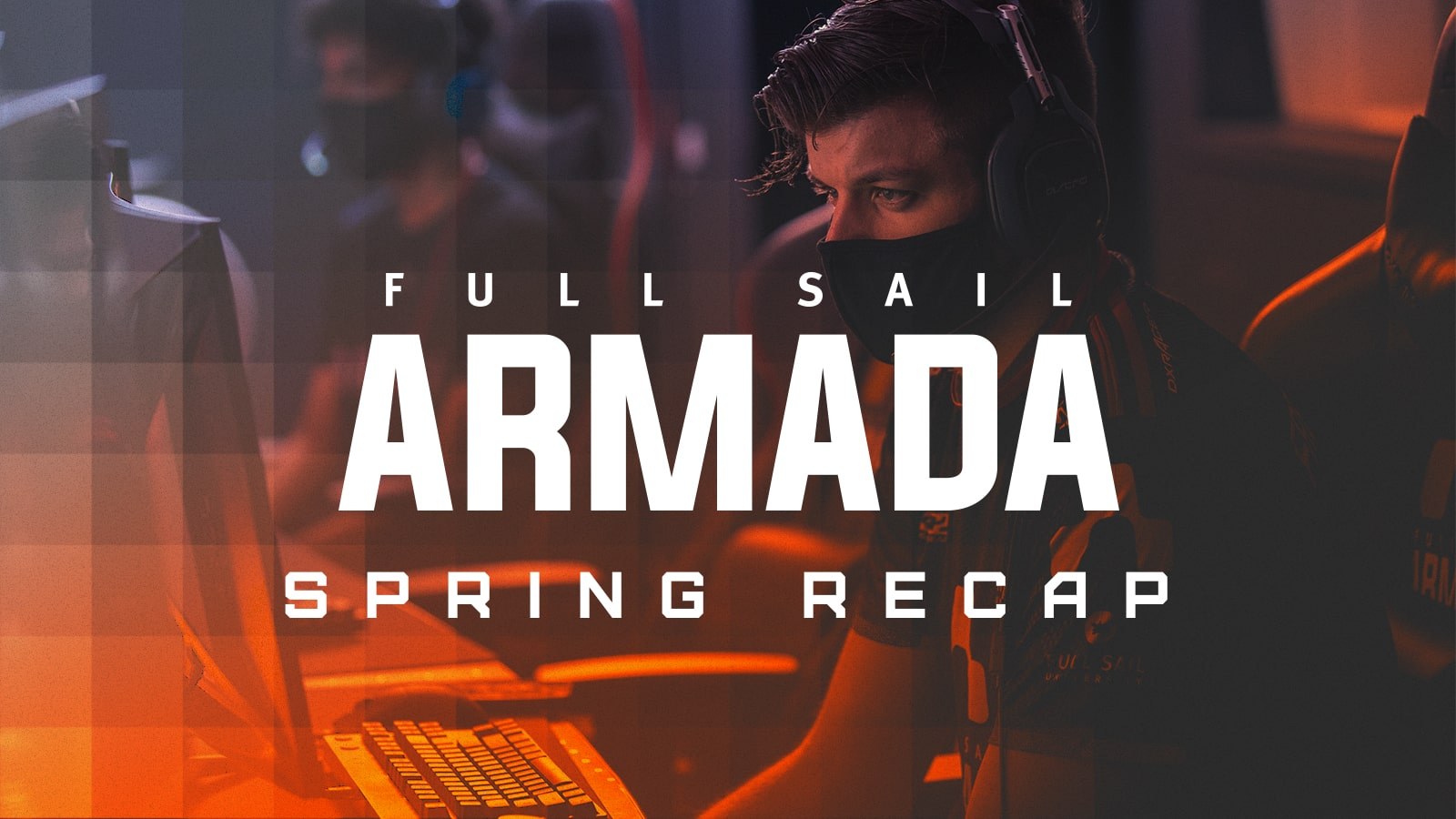 With 2021's list of esports tournaments growing, Full Sail Armada's teams have kept up a consistent regimen of practice to maintain their competitive edge. With the spring season now wrapping up, the teams have shown that their practice has paid off and they're still a force to be reckoned with.
"We had so many of our teams make the playoffs in their respective leagues and tournaments," says Armada Team Manager Hoyt Dingus. "The teams worked hard, and it showed."
Bringing the heat to our southern rivals at the USF Invitational, Armada's Overwatch, Rocket League, and League of Legends teams succeeded in earning quarterfinalist positions after intense matches against the likes of the University of Central Florida and UT Dallas.
With a playoff finish, the Call of Duty team gained invaluable experience, with Breezy being a standout amongst his teammates. "He really grew as a player and his game knowledge was there to show that," says teammate Danger.
On the non-competitive side of things, Armada's Bennett "DamnitBennett" Newsome served as a panelist for The NetWork – Gen.G's esports and gaming conference – to discuss building and growing student organizations into collegiate esports programs. Newsome and Armada were invited by fellow Full Sail grad and Talent and Community Strategy Manager, Melia Anguiano, and the event was filled with incredible insights for everyone from the aspiring pro gamer to the future organization founder.
Of course, it wouldn't be an esports conference without an esports competition and the Rocket League team was there to boost their way to another quarterfinal finish during the NetWork Collegiate Tournament.
With such a strong start to the year, things have never looked better for the organization as Armada moves into the next chapter of its competitive year.