Published Sep 30, 2020
'Off The Break' Host and 'Call of Duty' League Commentator Land0 on His Rise in Esports
Working with Envy Gaming, Landon "Land0" Sanders has built a successful career through professionalism and passion.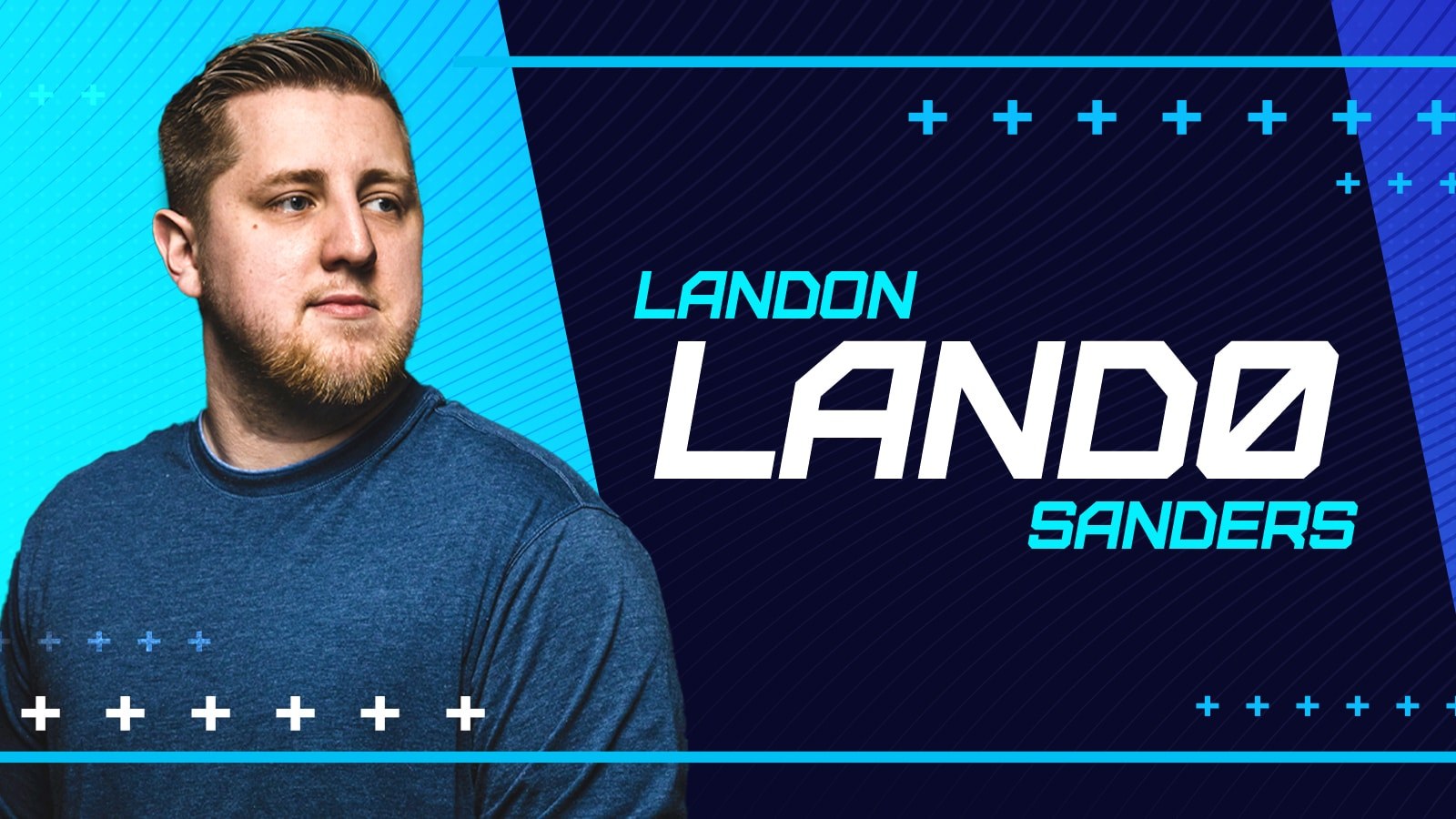 Landon Sanders – known to pro Call of Duty fans around the world as simply "Land0" – has built a career in esports that centers on two main pillars: professionalism and a love for the game.
From a young age, the commentator gravitated to team sports, both as a fan and a player. His love for video games – specifically Call of Duty games – was also present throughout his adolescence, and he fondly remembers watching his father play the popular FPS title. After high school, looking forward to a career in college basketball, Landon made a last-second decision to make a full pivot to esports.
"I knew that I wanted to do something. I knew that I enjoyed watching. I knew that I wasn't going to be a pro player, but I also knew that I was really interested in at least the way that the production worked," says Landon. "I would say the thing that hooked me the most was the people that were voicing it. [I found] the people that I could really relate with were actually the commentators."
Landon knew he had to find a way to build experience and a network within the esports community and Twitter ended up being the perfect tool.
"I realized that there was a little bit of a void in the community," he says. "Everyone loves roster changes and all those things, everyone's a huge fan of how all of that stuff develops. So I was like, 'You know what? I'm going to make a Twitter account dedicated to just getting people updates.'"
From there, Land0's popularity exploded, gaining thousands of followers as he kept professional Call of Duty fans up to date while the title's presence in pro esports continued to grow. "I think I had found a niche that people realized was super, super interesting, and informative," he says.
After a few years commentating on various Call of Duty events, Landon had built a strong presence in the community. As the game developer announced an official league, Landon was approached by a good friend and founder of esports organization Envy Gaming Mike "Hastr0" Rufail to host a series covering news and updates in the world of professional Call of Duty under the Envy content umbrella. "He was like, 'Hey, I've been watching your content. I like what you do. I'd love if we could try to do something here at Envy,'" Landon recalls.
Envy Gaming — owners of both Overwatch League team Dallas Fuel and the 2020 Call of Duty League world champions Dallas Empire – provided Landon the perfect platform to continue to grow his connection to the worldwide esports community, as well as allowing him to fulfill his vision for what an esports coverage show could look like.
"We had talked more progressively about it, my vision for the show, really just my vision for esports content. The way that it can be similar to sports, but also different in a number of different ways," he says. "And that's something that I'm still incredibly passionate about."
The name for the show – Off the Break – was inspired by another friend of Full Sail Armada, esports commentary legend Chris Puckett.
"The name Off the Break is something that I used to hear Chris Puckett actually say all the time during [his] commentary," says Landon. "That's something that I've had in my back pocket for a while. Like, 'Hey, if I'm ever going to make a show, I'm going to call it this.'"
Landon was even invited by the league to commentate alongside one of his favorite players during the inaugural 2020 season.
"Envy was awesome in allowing for me to take that opportunity while also working for them at the same time," he says. "I got to work alongside StuDyy, one of my personal favorite pro players that I got to watch during his career. We were a commentator duo and it was a really fun time."
Currently enrolled in Full Sail's Sportscasting degree program, Landon stresses the importance of professionalism in keeping a career in esports commentary thriving.
"In esports, it's very, very easy to step into this mindset of allowing for social media to act as a personal account, where I can say whatever I want to whoever I want," says Landon. "[But] sponsors are watching all the time. Organizations are watching all the time, despite how small of a following that a certain personality or commentator, or player thinks that they have. There is always somebody who's watching in some form or fashion."