Published Aug 15, 2022
Orlando Health Partnership Brings New Healthcare Options to Varsity Athletes
Meet-and-greet luncheon at the Fortress introduces exciting physiological support to Armada varsity athletes and staff.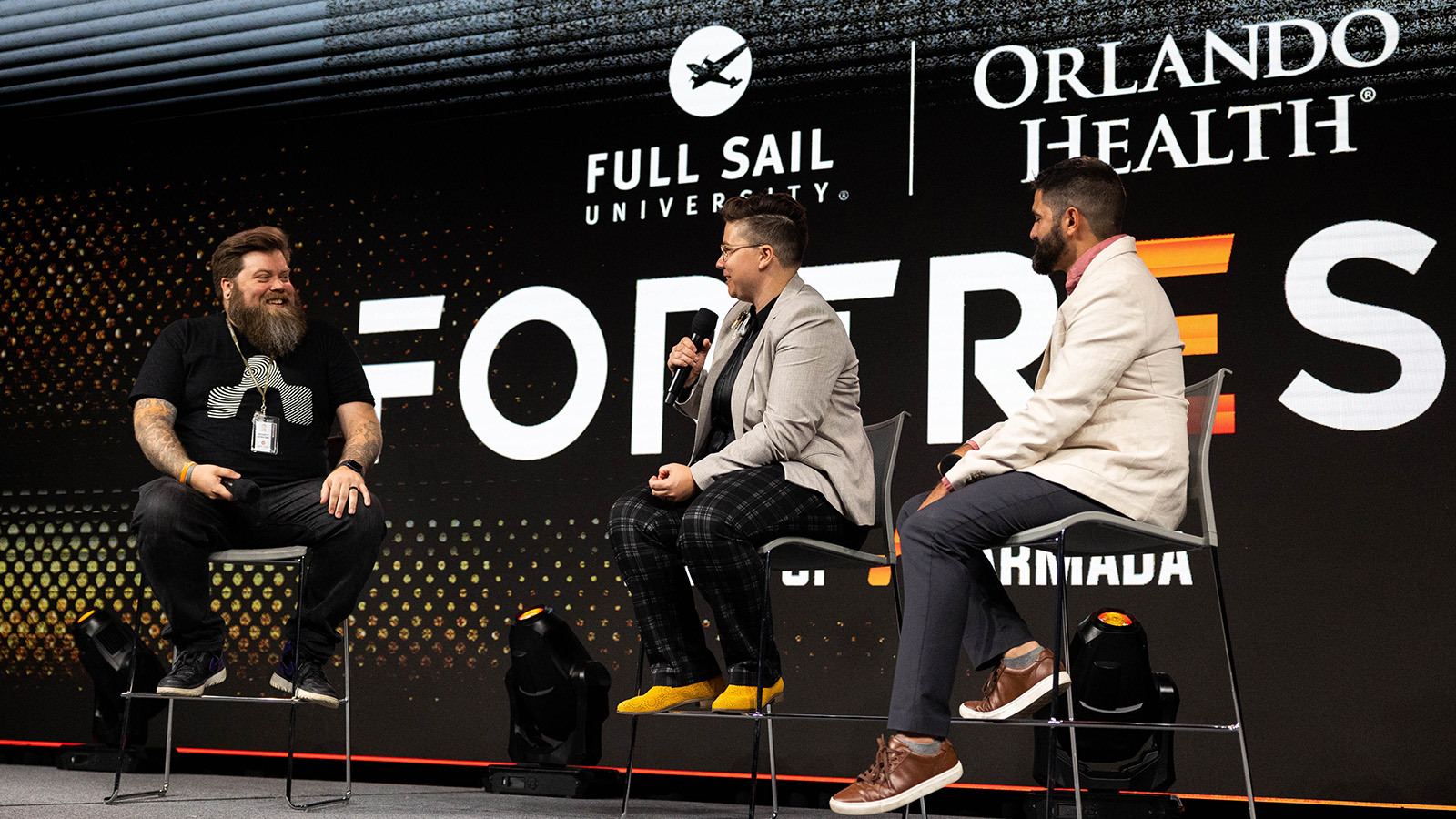 Earlier this month, the official healthcare partnership between Orlando Health Jewett Orthopedic Center and Full Sail University was celebrated with a special informational luncheon. During the event, Full Sail Armada varsity athletes and leadership were able to connect with representatives from Orlando Health and learn more about the benefits of the unique sports medicine-focused team sponsorship.
Taking place at the Full Sail University Orlando Health Fortress, the event welcomed Performance and Health Specialist Skylar Richards and Supervisor of Operations Dominque Smith as they presented to varsity Armada players the various opportunities available exclusively to them as a part of Orlando Health's elite athlete service. Through this service, Armada varsity athletes and staff members can receive coordinated care through the Orlando Health network of complete medical service.
Just like Orlando Health's partnerships with other institutions including Orlando City Soccer, University of Central Florida, and the Orlando Ballet, Armada athletes are able to connect with doctors — including the program's primary physician Dr. Justin Mullner — to assess their overall performance and create plans to establish and maintain a healthy physiology. With team-focused support including team talks on nutrition, wellness, sleep, and movement, the partnership allows Armada athletes to keep their game performance at an optimal level.
After a Q&A where students and staff were able to ask more in-depth questions about the services provided, Orlando Health treated Armada varsity athletes, staff, and special guests to a healthy catered lunch.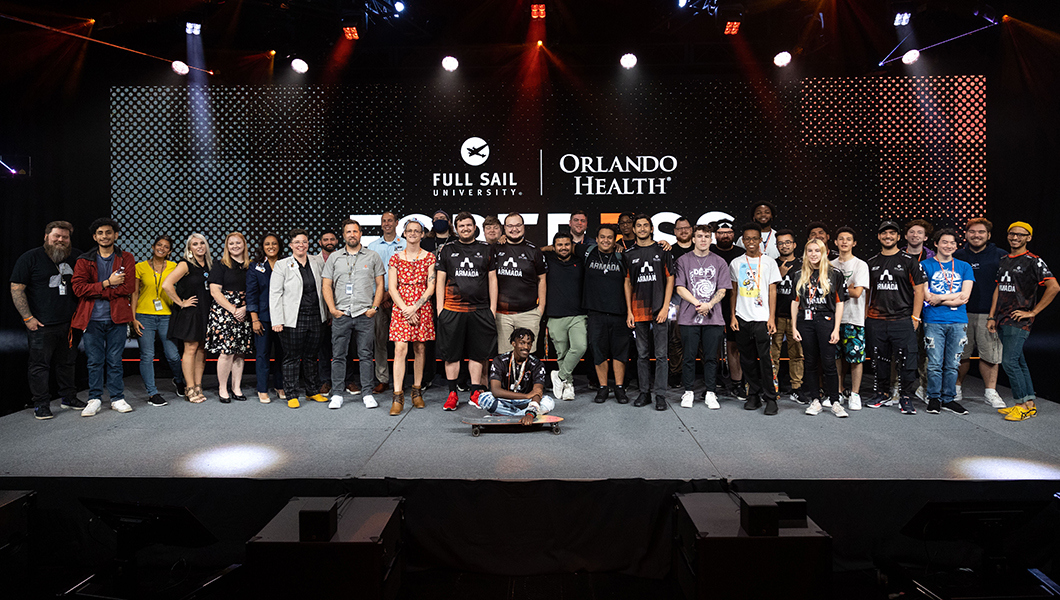 Armada varsity athletes, Full Sail University staff members, and Orlando Health representatives on stage in the Full Sail University Orlando Health Fortress.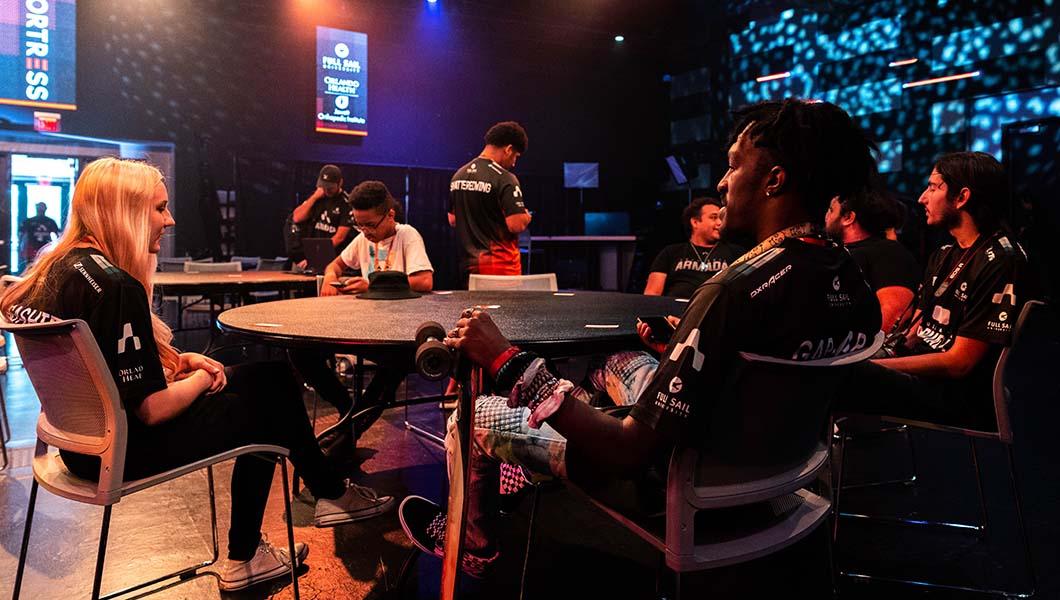 A group of Full Sail Armada varsity athletes in the Fortress before the presentation.
Interested in becoming a member of Full Sail Armada's varsity program? Learn more about our teams and tryouts here.