Published Sep 14, 2022
Students Gain Tournament Experience with Super Girl Gamer Pro 2022 Series
Full Sail Armada students gain experience as observers during the online Rocket League and Valorant Championships weekend for the women-focused esports organization.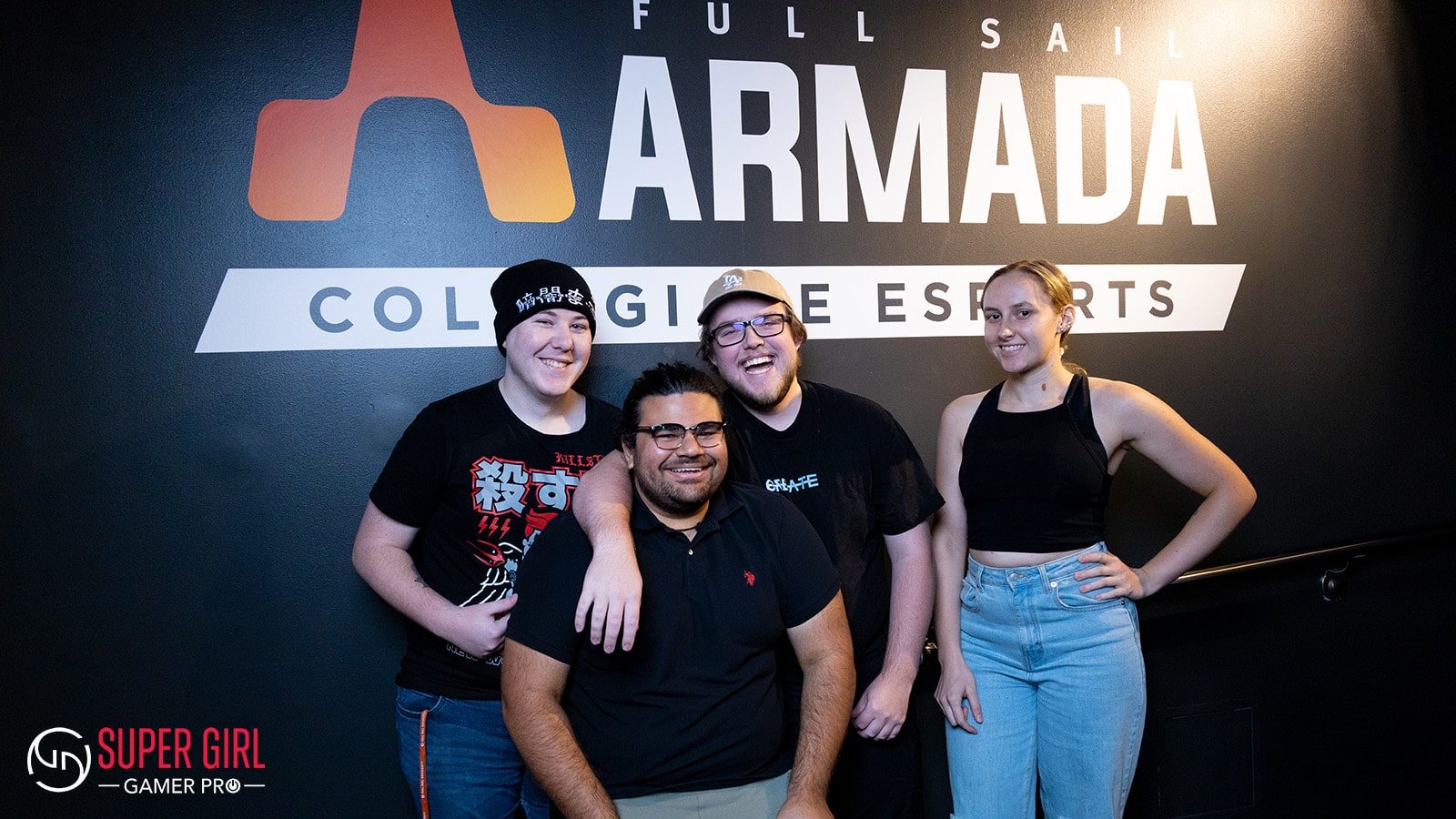 Students and graduates in the Full Sail Armada community are once again getting the chance to gain industry experience in roles working with Super Girl Gamer Pro (SGGP), an organization dedicated to supporting women in gaming. For the 2022 Series — a series of online tournaments taking place from July through January — Super Girl Gamer Pro is partnering with Full Sail Armada to help students gain experience in tournament organization and production with roles as observers during the weekly qualifiers and Championships weekend for Rocket League and Valorant.
"The partnership with Full Sail is important because it gives us the chance to offer opportunities to Full Sail students to gain hands-on experience with esports production," says SGGP Esports Director Amanda Ball.
Armada Student President and Game Design student Kevin Patel has been working alongside fellow students Emma Loucks (Creative Writing and Kenneth Silvis (Game Art as well as Armada graduate and Full Sail Production Coordinator Garrett Gajewski to help the team at Super Girl Game Pro bring the action to audiences online. Working as remote observers, these students have been able to build their resumes while also supporting the mission of SGGP.
"Our mission is to create a safe environment that encourages and empowers women to participate in competitive gaming and to help facilitate a future where women and men have equal opportunities within esports and the gaming industry as a whole," says Amanda. "Through the Super Girl platform, we are building a collaboration of like-minded brands, organizations, platforms, and individuals who believe passionately in the importance of providing equality, opportunity, and inclusion for women in gaming."
Providing spaces for marginalized groups to participate in gaming and esports and leveling the playing field is an important aspect of Armada's approach to community, making the partnership with Super Girl Gamer Pro and involvement in their events a natural fit.
"Events like this provide a platform that gives women opportunities to compete, which don't typically exist, but also helps provide the experience needed to compete at a higher level," Amanda continues. "All skill levels are encouraged to compete which offers invaluable experience for lower ranks to compete with pro players."
Be sure to tune in to the Super Girl Gamer Pro Twitch channel on September 17–18 at 2 PM to catch the Rocket League and Valorant Championships weekend games.