Published Oct 13, 2021
Full Sail Armada's 2021 Tryouts Bring Students Back to Campus
Over 150 students tried out to secure a place on Armada's fall roster.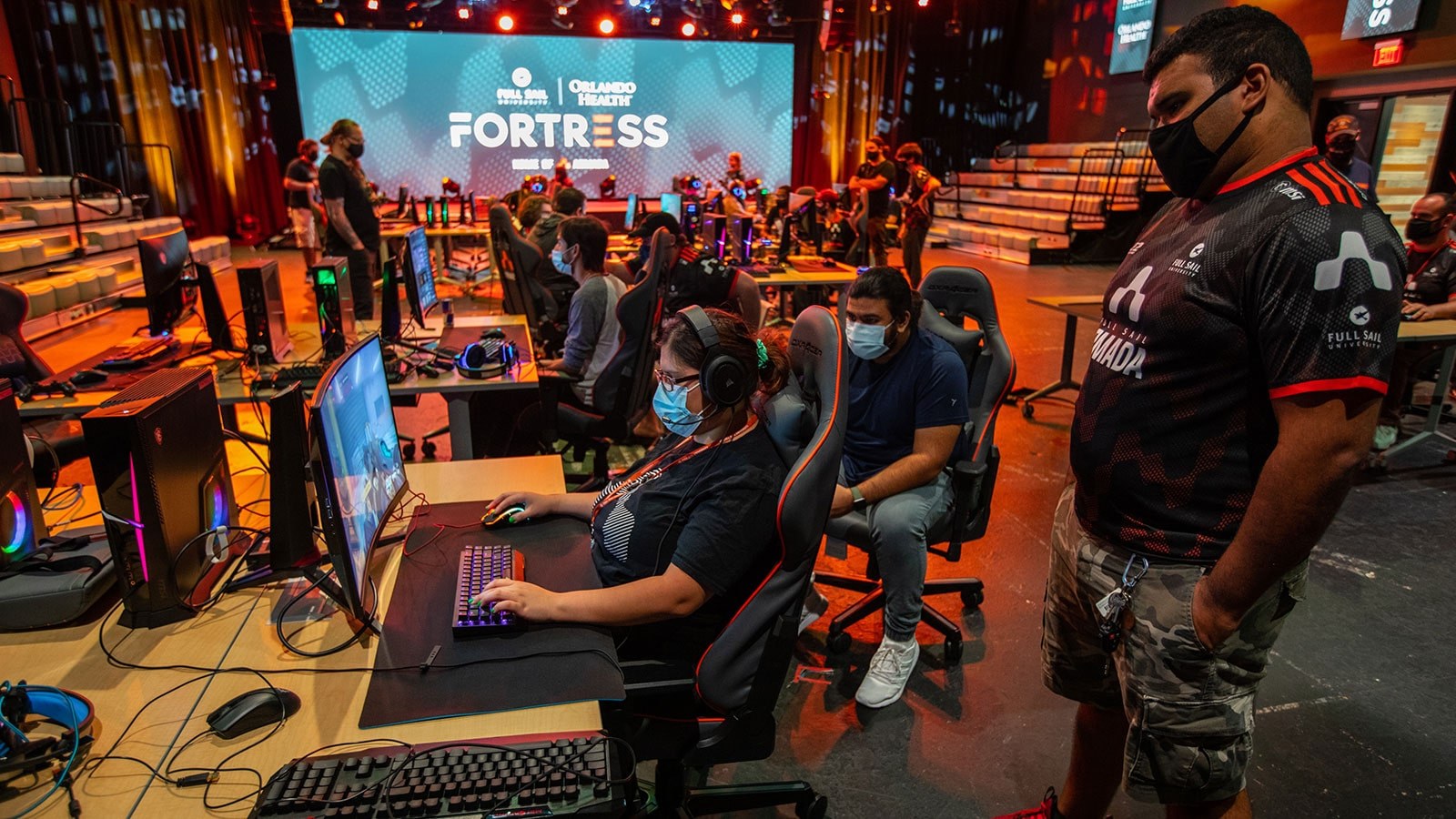 A new fall season means an all-new lineup for Full Sail University's collegiate esports organization, Full Sail Armada. The latest season launched with students from over 25 degree programs trying out for placement on varsity teams both on campus and online.
Held for the first time in the Full Sail University Orlando Health Fortress, the Full Sail Armada fall 2021 tryouts saw over 150 students sign up to play and secure their place on the Armada roster. With Armada athletes new and old back in the Fortress for the first time since 2020, players tried out for placements on varsity competitive teams for games including Rocket League, Call of Duty, and Apex Legends.
The campus esports arena was outfitted with over a dozen gaming stations from sponsor MSI, inviting potential and current athletes into the space for some competitive qualifying play.
The week-long tryouts resulted in 65 athletes being appointed to teams across eight titles: Apex Legends, Smite, Rocket League, Valorant, Call of Duty, Rainbow Six: Siege, Super Smash Bros., and League of Legends.
This season, the Armada roster has the highest GPA average among its student athletes since Armada's inception, reflecting the organization's goal of prioritizing education over competitive play. Former Armada athletes and Full Sail grads Daniel "Takasu" Hernandez and Michael "Hervmaster" Hervieux, who both work as coaches in the esports industry, have also come back to work as part-time coaches for Armada's teams.
To catch gameplay and more from Full Sail Armada teams, head to fullsailarmada.gg and follow us on Twitch throughout the season.