Published Dec 1, 2021
Player Spotlight: Adams!
Get to know Game Development student and current Rocket League team captain, Adams!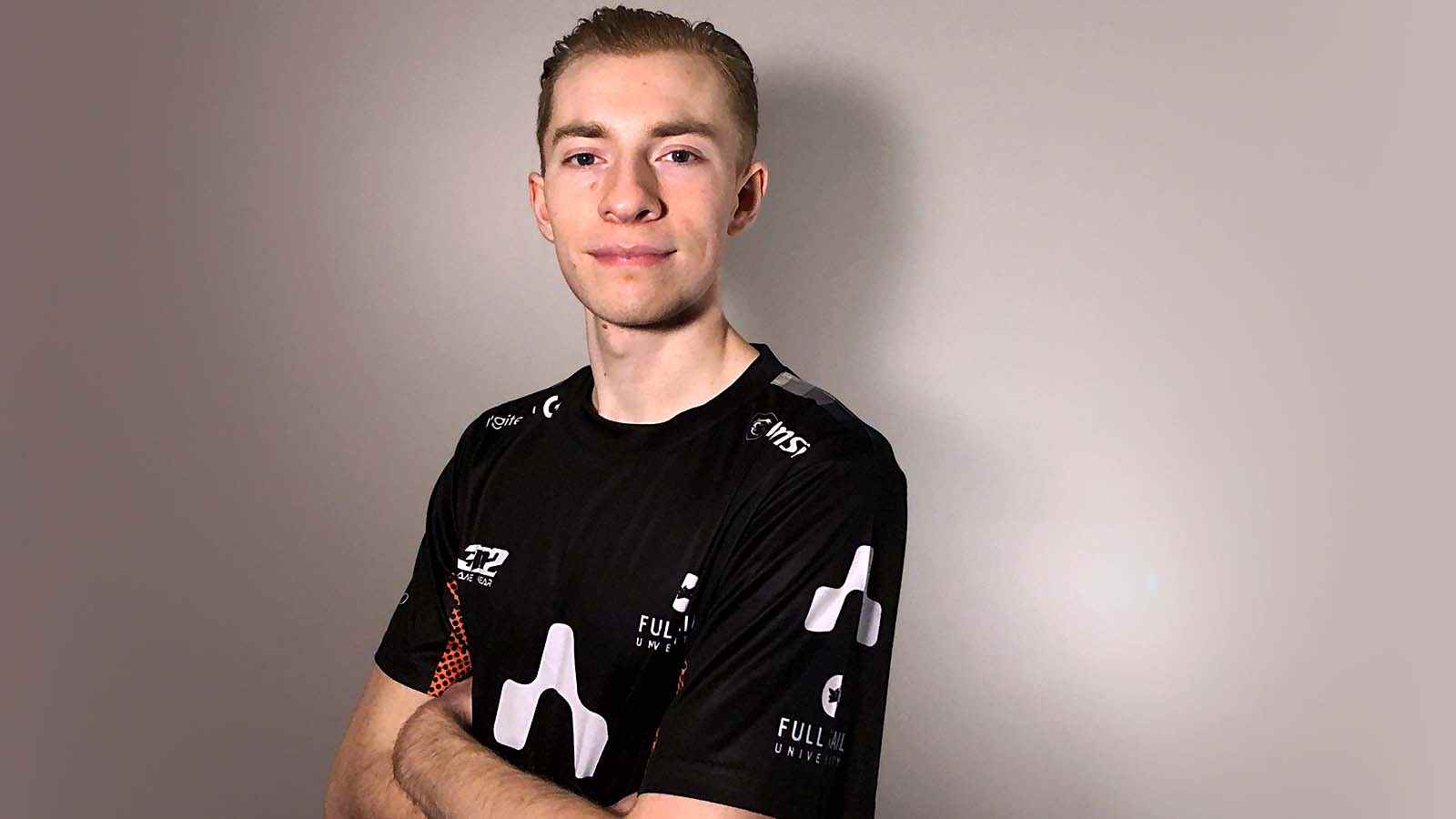 When you see a name like Adams!, you might think, Why is there an exclamation point, and what does it imply?
"My last name is Adams, and I wanted to have some sort of differentiation compared to anyone else in the game that might use the username Adam or Adams, but I didn't want to necessarily have a gamertag," he says about the name's origin. "Adams! just felt like I was still me instead of using an alias."
And his username reflects his intentions and personality to a tee. He is thoughtful, unique, and genuine in and out of a game. For Adams!, gaming is about bringing people together, having fun, and being yourself.
This same mentality applies to his current studies in Full Sail University's Game Development program and his desire to create games that bring friends and families together.
When he joined Full Sail Armada, he knew he had found something special.
"I knew that there were players with potential," he says. "We started the CRL Spring Qualifiers, and immediately playing those games, we connected." Since that time, the Rocket League team has bonded even further in preparation for future tournaments.
Now, as the recently promoted Rocket League team captain, Adams! has the task of further developing the team's skills while also improving the quality of his own. Fortunately, he has plenty of experience doing this, thanks to his previous stint as Bowling Green State University's Rocket League coach.
Of course, learning takes time and Adams! knows this better than anyone. To better support his teammates during gameplay, he uses a flexible play style that maximizes their strengths, covers blindsides, and allows for a greater frequency of high-percentage plays during a match to encourage positive growth.
In short, Adams! is the ultimate wingman.
"I enjoy helping others get better at the game, "he says. "I'm happy to take that experience that I have and share it."
Interested in joining Armada? Learn more here.