Published Apr 5, 2022
Team Spotlight: Smite
Get to know one of Armada's longest-running teams with Smite team captain Kyle "PieFlavor28" Jackson.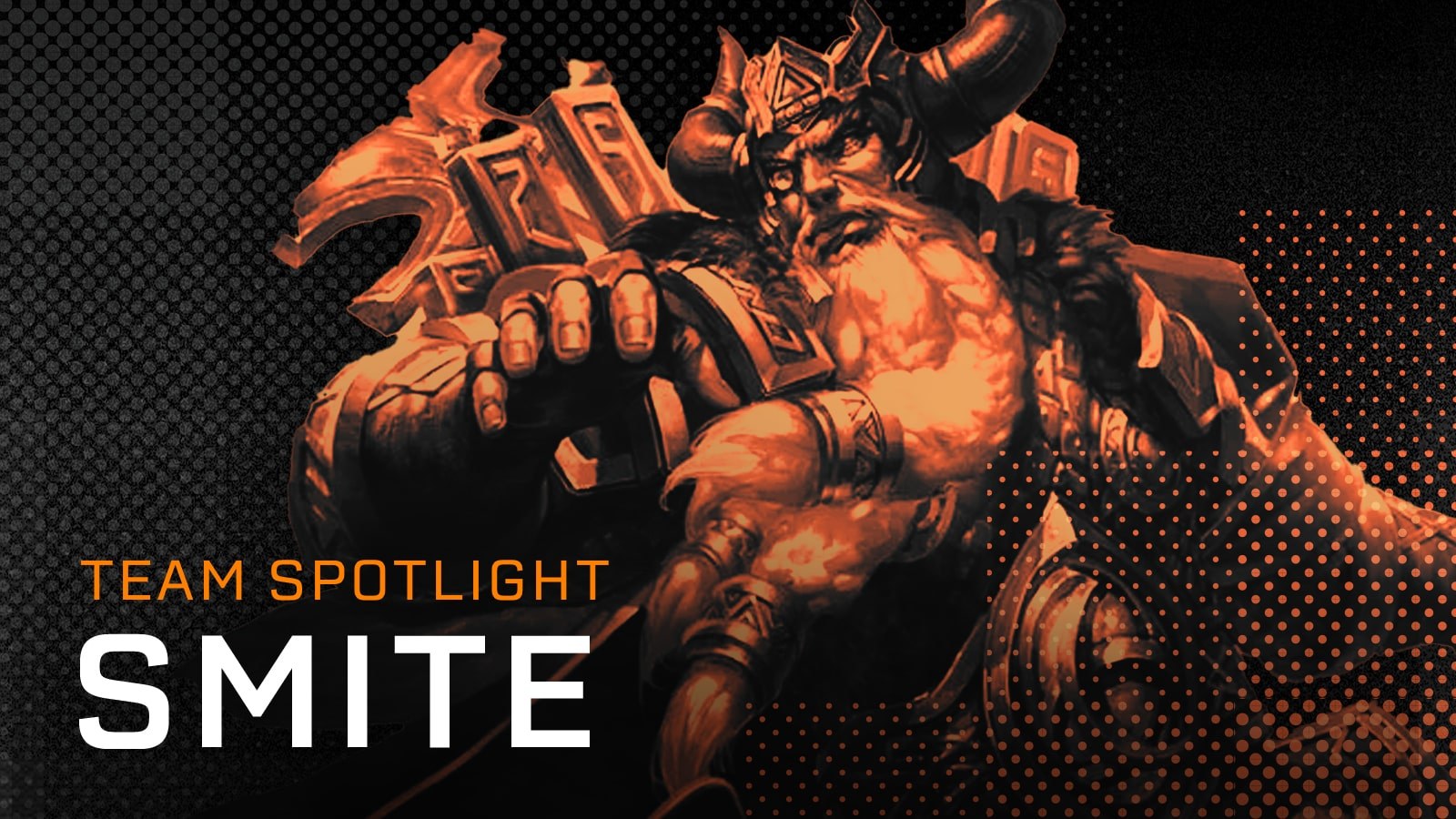 Full Sail Armada's varsity Smite team has featured an incredible roster of Armada athletes who have continued to showcase their talents within the game's vibrant world of battling gods and legends. As one of Armada's debut team rosters, Smite has grown side-by-side with the organization and seen an unprecedented lifespan that attests not only to the popularity of the game's competitive scene but to the enthusiasm of the players found in the greater Smite community and Full Sail University.
Kyle "PieFlavor28" Jackson is the current captain of the varsity Smite team and is impressed with the latest team roster. "The team has grown drastically since the first time we played together," he says. "We had to play our relegation matches for this season after only a week of practicing."
While the relegation matches did not go so well for the team, Kyle and the rest of the players were determined to not let a couple of early setbacks get them down. Diligent practice and improved team dynamics led to massive improvements in the team's gameplay.
"The team has really grown when it comes to building team comps that work with our individual playstyles," says Kyle.
And the results speak for themselves. Full Sail Armada's Smite team ranked second in their division after advancing to the finals.
However, it isn't just good gameplay that makes a team. A good team requires good leadership. "We have such good leaders throughout this team, so, really, we all work together to make decisions that are best for the team," says Kyle about varsity Smite's leadership dynamics. "Being captain has been amazing – I look forward to playoffs with this team."
Catch Armada's Smite team in action over on Twitch and check out the tryouts page for more information on joining this team or one of the many others within Armada.