Published Oct 14, 2022
Armada Kicks Off Fall Season With Varsity Banquet
Student athletes were invited to campus to celebrate the new competitive season with an evening including food, music, and new team jerseys.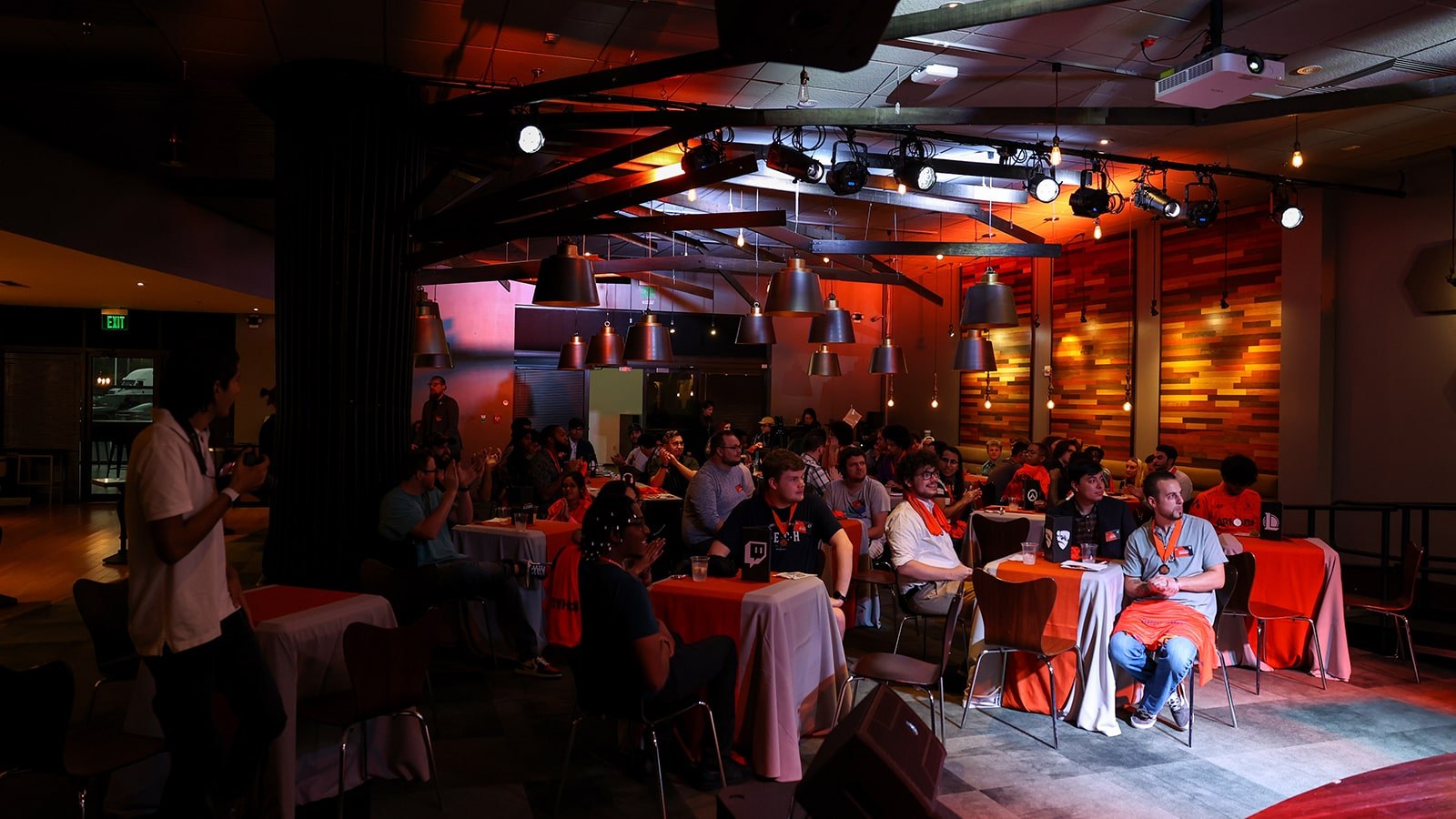 Full Sail University's collegiate esports team, Full Sail Armada, kicked off the Fall 2022 season with a celebratory banquet where varsity athletes received their brand-new team jerseys. Held on the Full Sail campus in the Treehouse, the evening brought together campus and online students as they celebrated the launch of a new competitive season for teams including Super Smash Bros, League of Legends, Smite, Apex Legends, and more.
Armada staff members Tracy Wiu and Bennett Newsome hosted the evening, inviting Armada community members to enjoy complimentary food and music while taking time to recognize the latest Armada rosters. Players were able to put faces to gamertags, getting the opportunity to network and connect with their fellow athletes, student leaders, and Armada staff.
Each team was invited to the stage to receive the brand new 2022-23 season jersey, a rite of passage for new players as well as veteran athletes now helping with coaching and other team duties. eUnited General Manager and Entertainment Business graduate Matt "Burns" Potthoff stopped by to present jerseys to Armada's Call of Duty and Halo varsity teams while online students joined to celebrate the jersey distribution via Zoom.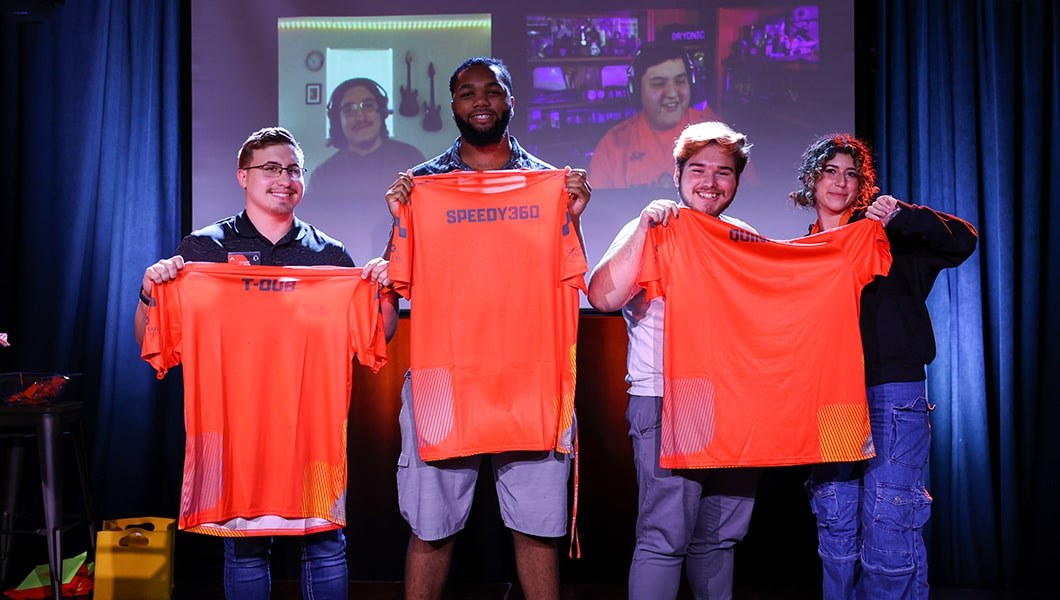 Members of Armada's Caster Team on stage receiving their jerseys, joined via Zoom by two online students.
Other rosters presented during the banquet included Rocket League, Valorant, Overwatch, Rainbow Six Siege, Armada's varsity Caster team, and the Full Sail Armada Stream Team. Stay up-to-date about Armada, current rosters, and match schedules by following us on social @fullsailarmada or checking out the Teams & Matches page.