Published Feb 12, 2021
Team Spotlight: Super Smash Bros. Ultimate
Full Sail Armada's 'Super Smash Bros. Ultimate' team has maintained high rankings and high spirits in the collegiate esports space since its inception.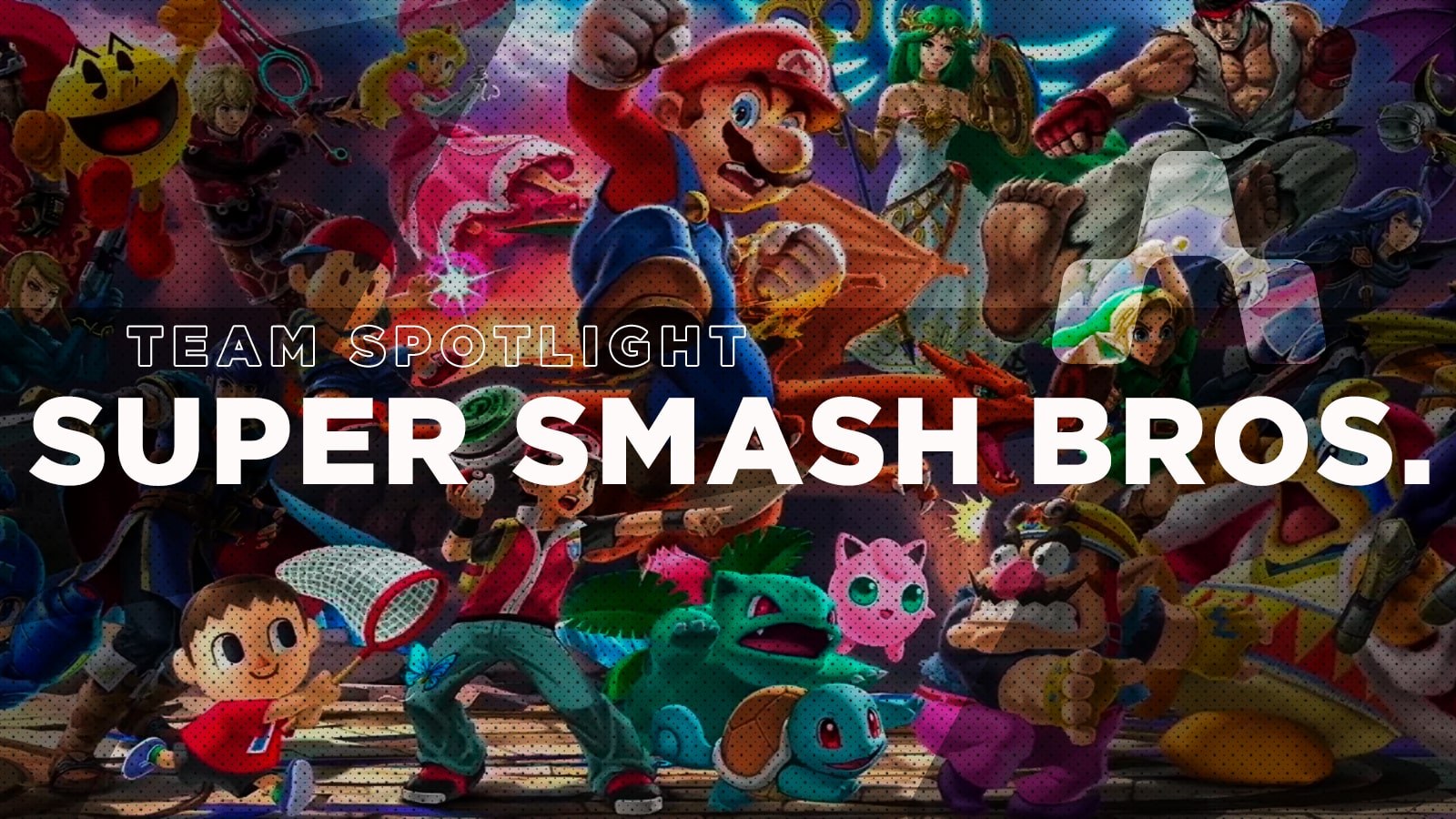 One of Full Sail Armada's inaugural teams, Super Smash Bros. Ultimate, has featured a variety of players and victories that have turned them into a staple of our collegiate esports community. With impressive showings over the years at tournaments, including championships with Unified Esports Association, EVO, NACE, and more, as well as a commitment to building community pride with on-campus events like Settle it in Smash, the team has consistently shown up for Armada and its fans.
It could be the cartoonish nostalgia-fueled nature of Nintendo's Smash franchise or just the type of player it attracts, but Armada's Smash team maintains a positive and confident competitive spirit season after season.
The positivity of the team dynamic is mirrored in current team captain Chandler "Happy" Jenkins' words, saying, "We have a good handle on the characters we play, and we have a good passion for the competitive scene. We're happy that we're good enough to produce results."
For current Smash player Giuseppe "Juicebox" Gaviria, the team's focus on balancing the roles of a collegiate athlete and a full-time student is what makes them so successful.
"We all want to become better and improve as a team, but also have fun," says Juicebox. "I think that being successful requires that balance. We play Smash and train, but we also have other games to play and work to do. If we put all our focus on Smash we could lose balance and burn out."
With each team member ranking in the top 10 for Esports Community League's recent Smash Bros. tournament — Juicebox and Happy ending in first and second place, respectively — the team continues to have a commanding presence at the collegiate table.
Interested in joining Armada's Smash team? Learn more about trying out for our teams here.