Published Mar 26, 2020
Athletes Shine at Full Sail Armada Takeover: Settle it in Smash
Full Sail Armada players take over during Hall of Fame 11 with student-led 'Smash' tournament.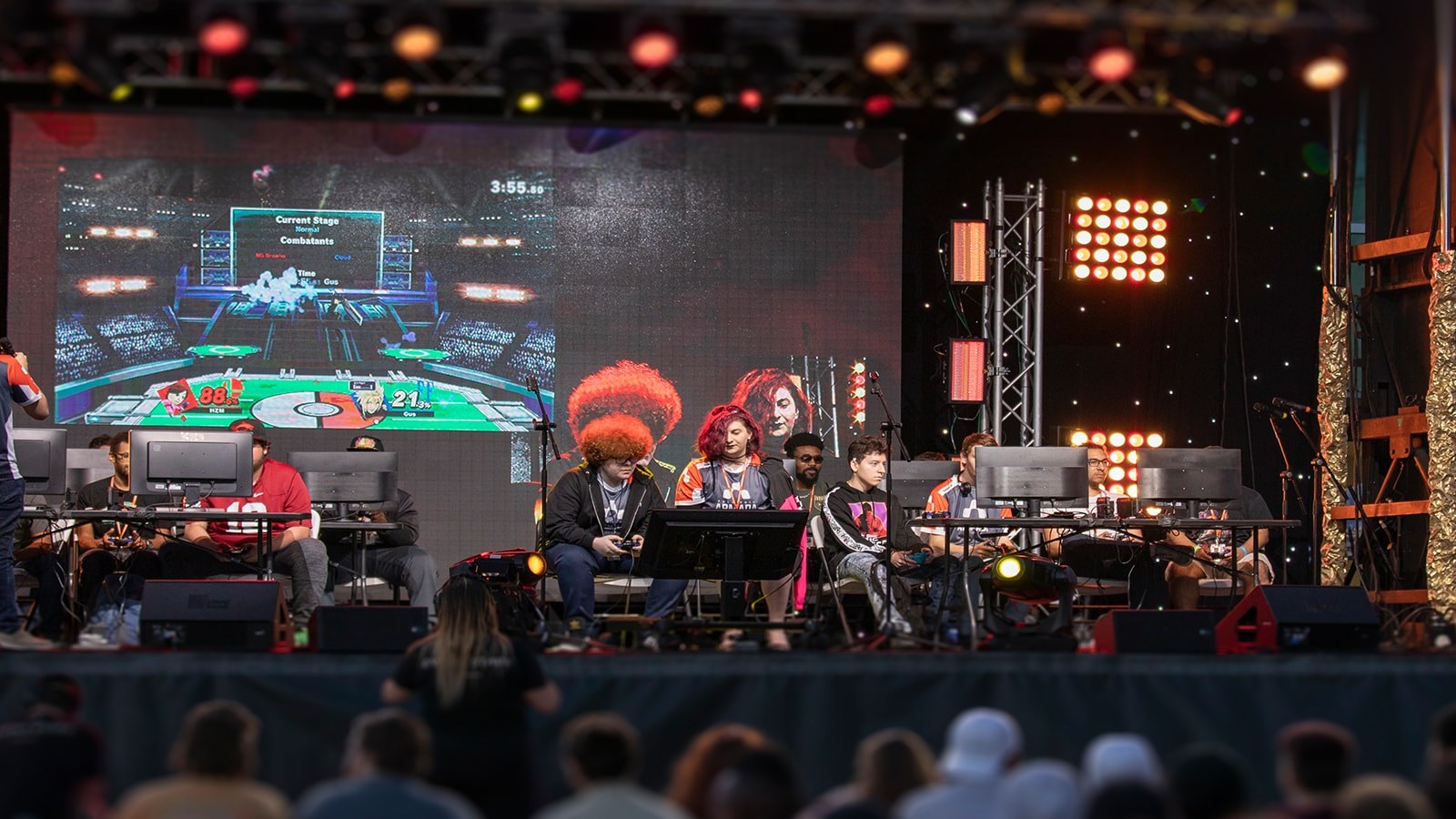 Hall of Fame Week at Full Sail presented Full Sail Armada with some prime opportunities to show off their shine. With the "Hall of Game: Worlds Collide" gaming event and a team tent among the student organizations taking part in the Creative Experience, it was hard to miss the Full Sail Armada logo on campus.
But it was at "Full Sail Armada Takeover: Settle it in Smash" that our athletes were really able to run the show in a tournament that featured Full Sail Armada players and members of the Full Sail community battling it out in Super Smash Bros. on the outdoor stage.
Organized by Full Sail Armada coaches and players, the event brought together gamers from across campus who came ready to play, bringing their own controllers, favorite fighters, and a competitive spirt. Emceed by Full Sail Armada athlete HeavyCura, the event featured a hyped crowd cheering on players along with a massive line of competitors ready to prove their skills on stage.
Check out the images below for some highlights from "Full Sail Armada Takeover: Settle it in Smash:"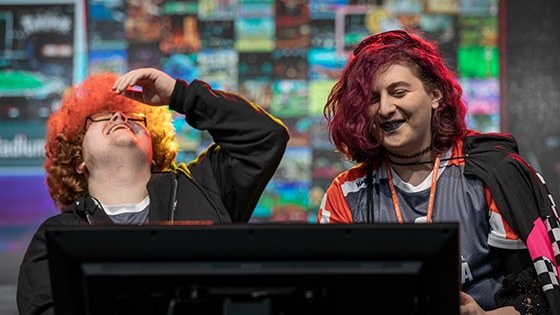 Full Sail Armada athletes Upmind and Harley face-off in Smash.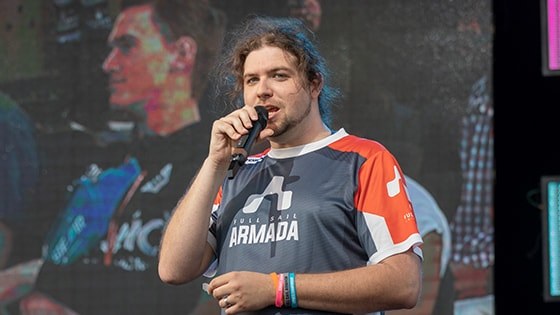 Athlete HeavyCura emceeing at the Full Sail Armada Takeover outdoor stage.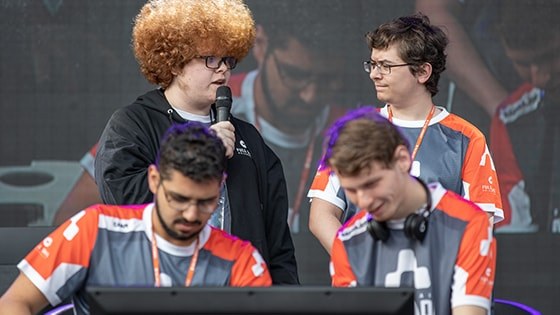 Caster Upmind interviewing a player on stage during the event.