Published Feb 9, 2022
Armada Spotlight: Phoenix
Get to know Full Sail Armada Esports Coordinator and Call of Duty captain, Nacip "Phoenix" Fayad.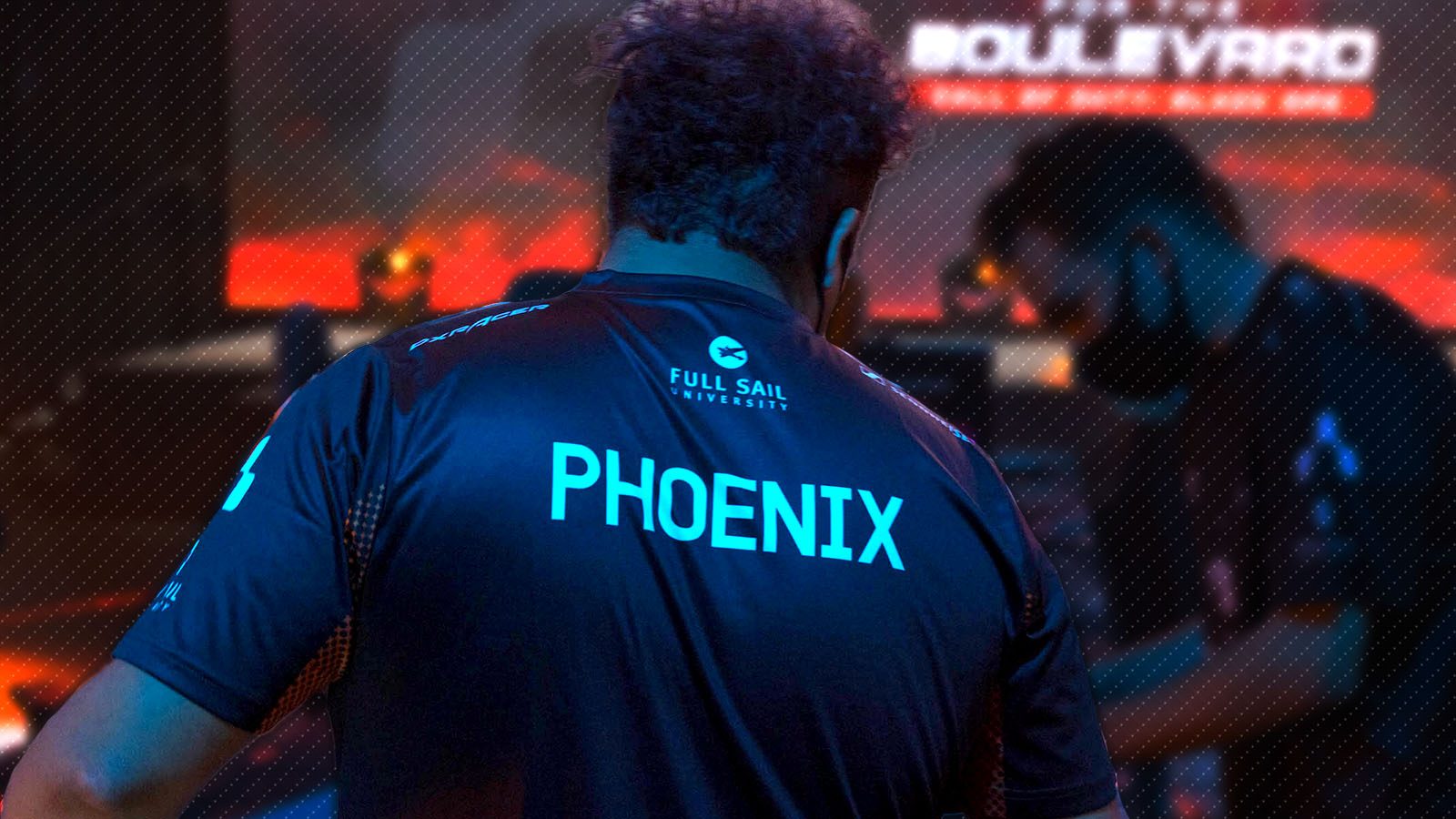 Attend any Full Sail Armada event and chances are that you will run into Nacip "Phoenix" Fayad, a longtime member of the Armada community and one of the organization's current Esports Coordinators.
Coming from a music background (he's been playing music since he was nine years old), Nacip, a Recording Arts graduate, has been able to combine his passions for music and gaming by working in esports event production with Armada. As of today, he's done audio production for XP League and, most recently, stage management for KLıC.gg's JumpOff: Madden 22 Finals.
In addition to his role as one of Armada's Esports Coordinators, Nacip is also the captain of the Call of Duty team, and he has adopted new strategies to better support his team now that he is no longer on the field. Using empathy and acting as a sounding board, he lets his players guide the flow of team meetings and allows them a greater level of individual autonomy to improve their skills. Leadership is still a role he is adjusting to, but he takes it in stride.
"I'm kind of new to the captain role," he says with a laugh. "It's an experience for me. Right now, I'm just trying to go with the moment and be the best leader that I can for the team."
Fortunately, Nacip has a capable squad of friends that support him in and out of the game. "Rico [grad Jordan "Esoterik" Hinojosa] is there. Burns helps us out a lot as well," he says. "Rico actually managed to put a certain [level of] time management on everybody to get organized."
He also lists GarrettDanger as one of his biggest supporters and closest friends. Together, they have cemented themselves as a dynamic duo among Armada staff and community members with their positivity and eagerness to grow the organization. This eagerness has led Nacip to utilize the skills he's gaining in the Entertainment Business master's program to start developing his own global esports production company that will bring Armada's high level of production to help new organizations grow.
"I want to give more options to people around the world," he says. "I want to create a whole community to help people get into esports."