Published Jul 11, 2022
Full Sail Armada Summer Tryouts
Armada's varsity teams see the dawn of a new season with tryouts for autumn's competitive play.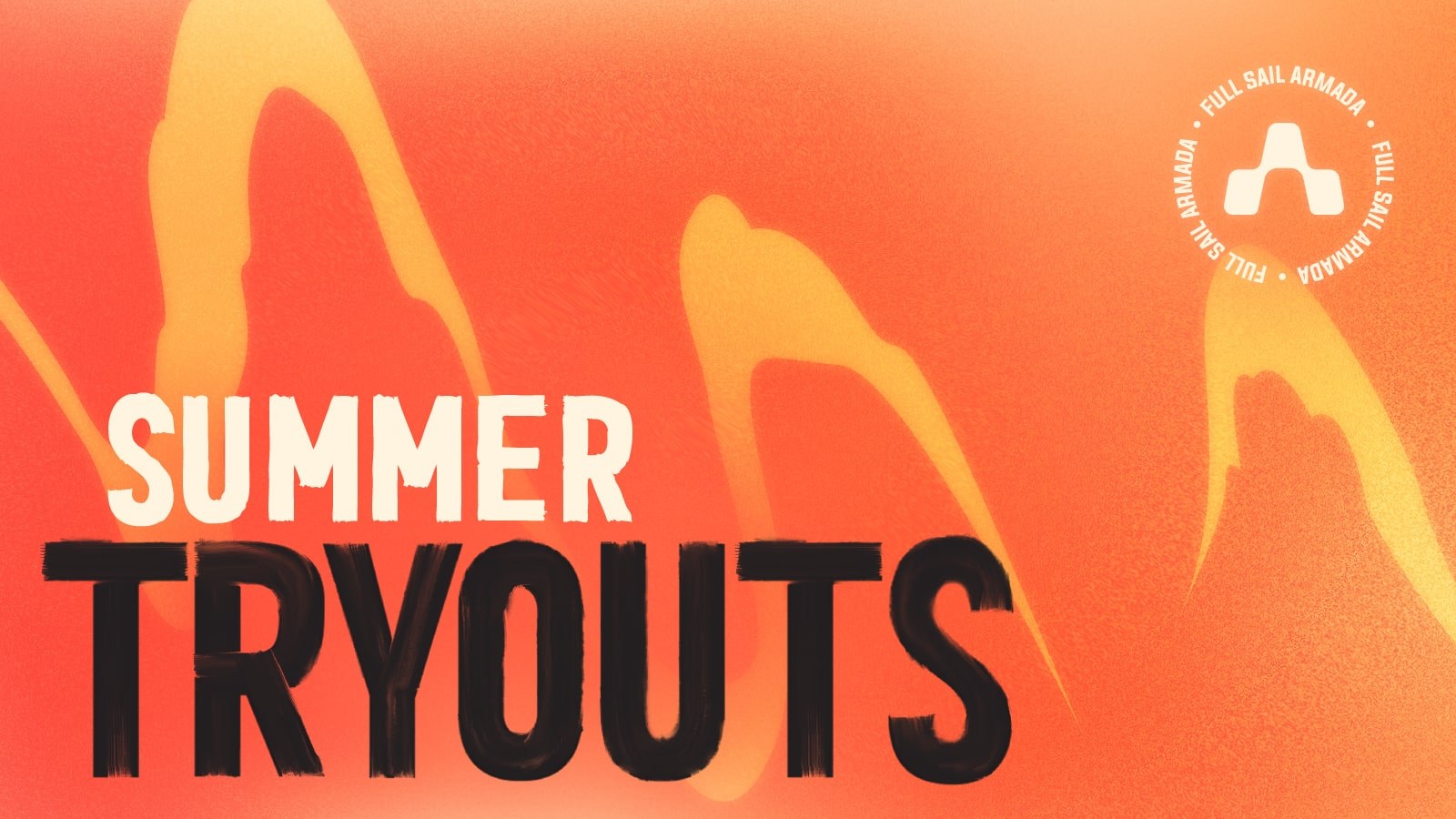 Full Sail Armada's latest round of tryouts kicked off in June, as teams are now gearing up for the fall collegiate season. Revamping and revitalizing the varsity program, this season's tryouts saw over 200 students take their shot at making it on the Armada roster. Even veteran players were called to re-tryout for Armada teams alongside new student athletes to ensure a level playing field and the best possible rosters for each competitive title.
"To create the greatest amount of opportunity and to create a level playing field for both campus and online students, the entirety of the tryout process was conducted online with the official Full Sail Armada Discord server acting as the primary hub for community communication," says Armada Team Manager Eric "HeavyCura" Alpizar.
Tryouts included the assistance of 18 Armada graduates who in their time with the organization fulfilled roles including Club President, Team Captain, and varsity Armada athlete. Returning to help out with the virtual tryouts allowed grads to stay involved in the Armada family even as they grow into their careers and lives after Full Sail.
"Since I was student officer, back in 2018–2020, it was always a desire and a request from our peers that graduated that they somehow can continue to be involved in the Armada family even as they went on to bigger and better things in their own lives," adds Eric. "It was truly heartwarming to reunite old teammates and introduce them to current students who all share a love for their favorite games and hobbies."
Entering their fifth year of competitive play, Armada's fall roster will feature 10 teams competing in Apex Legends, Call of Duty, Halo Infinite, Rainbow Six Siege, Smite, League of Legends, Valorant, Rocket League, Super Smash Bros. Ultimate, and returning favorite Overwatch.
Interested in joining Armada? Learn more about our teams and tryouts here.