Published Mar 8, 2022
Player Spotlight: BoomItzNana
Get to know former varsity Stream Team member and recent Computer Animation grad Inetta "BoomItzNana" Bennett.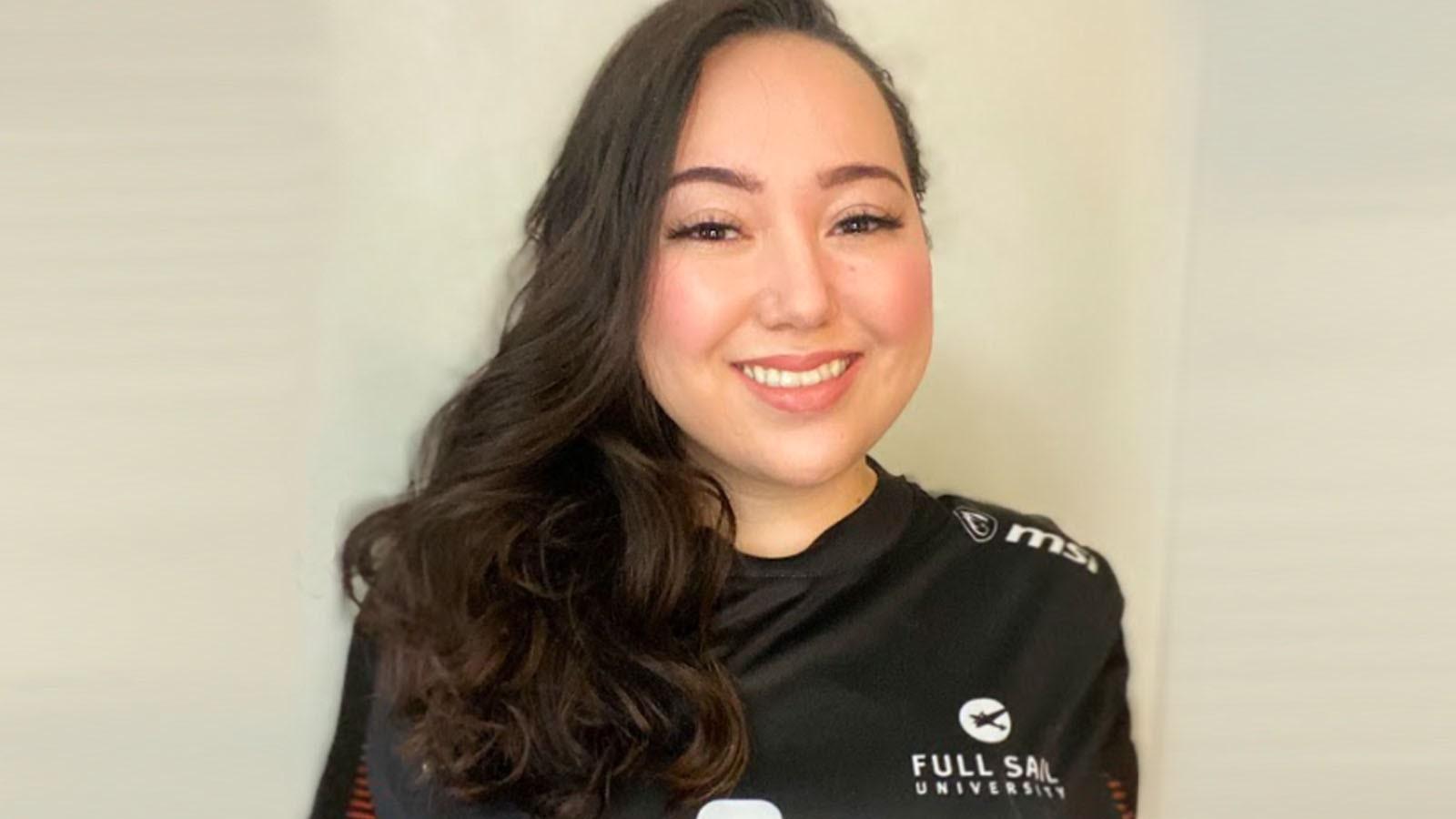 Recent Computer Animation graduate Inetta "BoomItzNana" Bennett built up a positive reputation in the Armada community thanks to her passion for gaming and love of connecting with others.
"Gaming has always been special to me because it has always been a great way for me to decompress mentally and has been a great place to meet people," she says. "It's always social hour for sure. I have lifelong friends I've met through past teams thanks to gaming."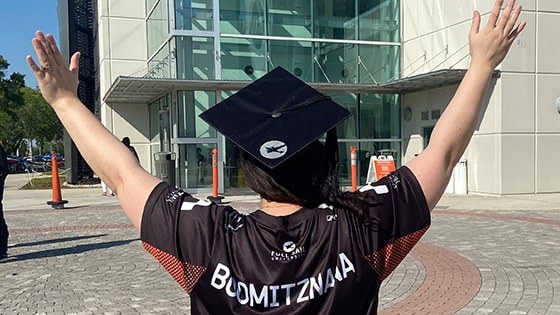 Inetta "BoomItzNana" Bennett outside of the Full Sail Live venue wearing her graduation cap and Full Sail Armada varsity jersey.
As a member of Full Sail Armada's varsity Stream Team, the avid battle royale FPS player helped to build the club's online presence on Twitch by streaming gameplay in titles like Apex Legends, Lost Ark, and Teamfight Tactics.
But that's not all you can find her doing on stream. BoomItzNana also heads to Twitch to broadcast her process of sketching and developing original artwork, 3D modeling, and more of the skills she learned in the Computer Animation degree program. Her involvement with the Stream Team has allowed her to bridge the gap in connection that online students can sometimes experience.
"Stream Team has been amazing. I feel that as an online student it was a little more difficult to socialize with fellow students sometimes, so Stream Team allowed for the socialization I so desired," says Nana. "It was a healthy break from schoolwork, life in general, and work. Everyone is always so supportive, and it's always nice to make new friends."
Keep up with what's in store next for the former Armada varsity Stream Team member by following BoomItzNana on Twitch. Interested in joining the Armada community? Head to our tryouts page to learn more!