Published Jun 25, 2021
Stream of Thought: PRIDE Brings Together Full Sail's LGBTQ+ Community
The special charity stream event provided a space for Full Sail's LGBTQ+ community to share their love for games and support their peers.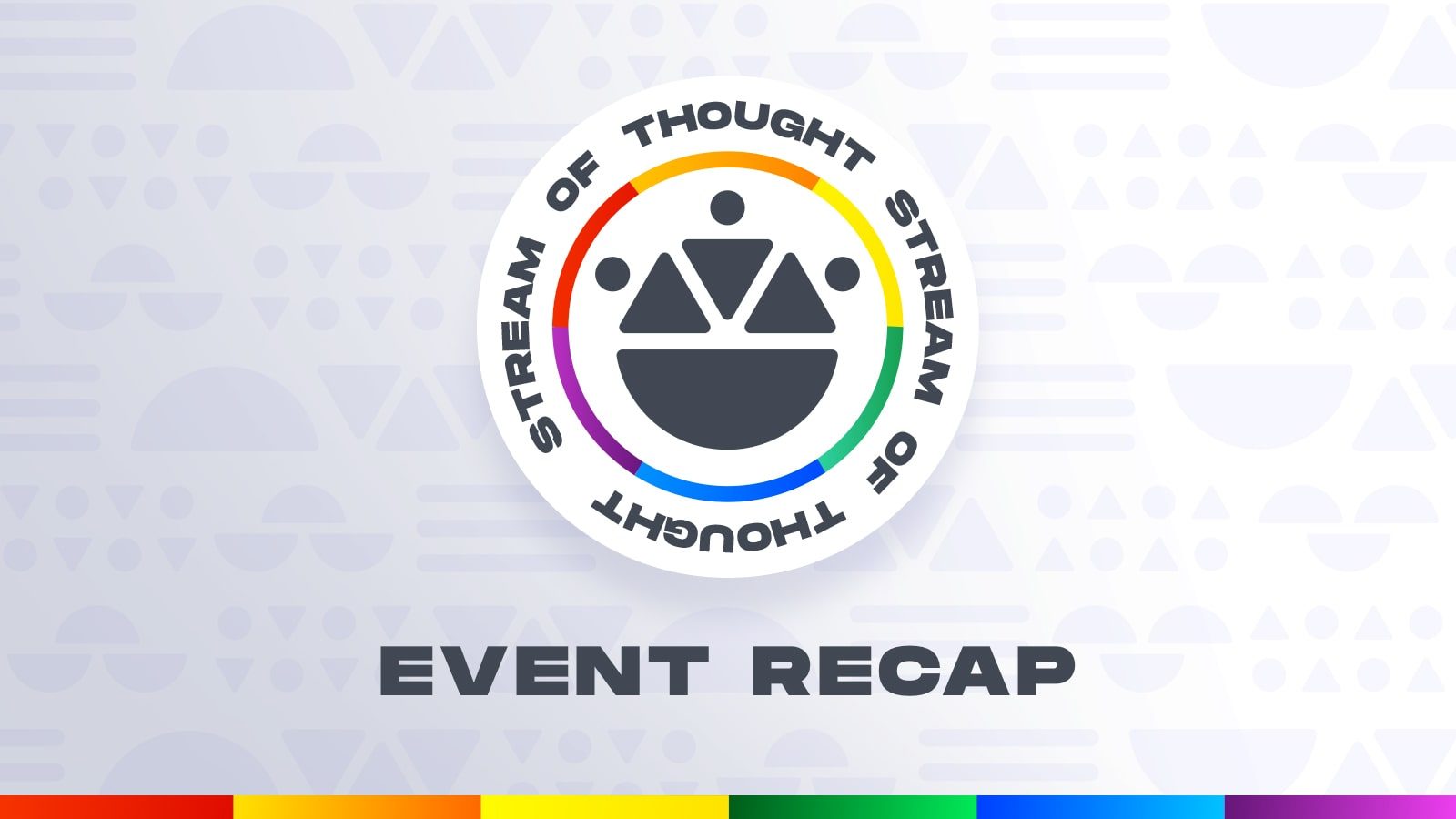 In honor of Pride month, Full Sail hosted Stream of Thought: PRIDE, an event that brought together the university's students, faculty, staff, and graduates in celebration of the LGBTQ+ community both on and off-campus.
Hosted by Full Sail Online Enrollment Team Leader Marcus Ealy and Media Communications instructor Emily Wray, the event featured a variety of streamers playing some of their favorite titles including Overwatch, Apex Legends, Ninja Gaiden, and more. Streamers and students like PeptoAbysmal, RetroSamurai, and Rosea Kitty joined the event to show love and support for their peers and fellow community members. Throughout the stream, viewers were able to enter for amazing prizes in support of LGBTQ+ and ally-owned businesses across the country such as the It Gets Better Project, Otherwild, GC2B, and many more.
With inclusion and allyship at the core of the Orlando community, the event also featured a view of Full Sail's Pride Art Exhibit, an art show in remembrance of those lost to the tragic events at Pulse nightclub. As a special tribute, artist Holly Jefferies unveiled her "Hands United for Pride" community art hand scroll made from hand tracings collected from the Full Sail community.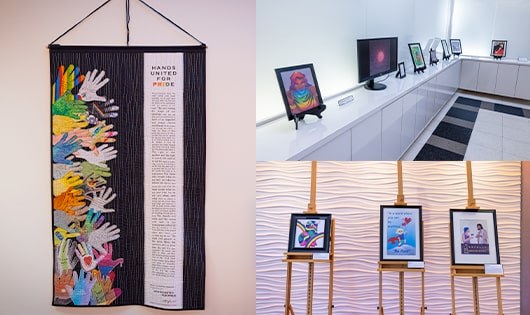 Works of art featured at Full Sail's Pride Art Exhibit on campus, including Holly Jefferies' "Hands United for Pride."
The event closed with a roundtable discussion featuring industry professionals from EA Games, Archetype Entertainment, and Full Sail Armada who explored and shared their own experiences finding comfort in coming out, identifying support in the workplace, and being allies.
If you're struggling, you don't have to do it alone. Head to our resources page to get connected to support professionals now.
Missed the stream? Check it out on the Full Sail Armada Twitch channel.