Published Feb 8, 2022
Team Spotlight: Halo Infinite
Halo Infinite sparked a surge of interest within the Armada community, leading to the formation of an official varsity team.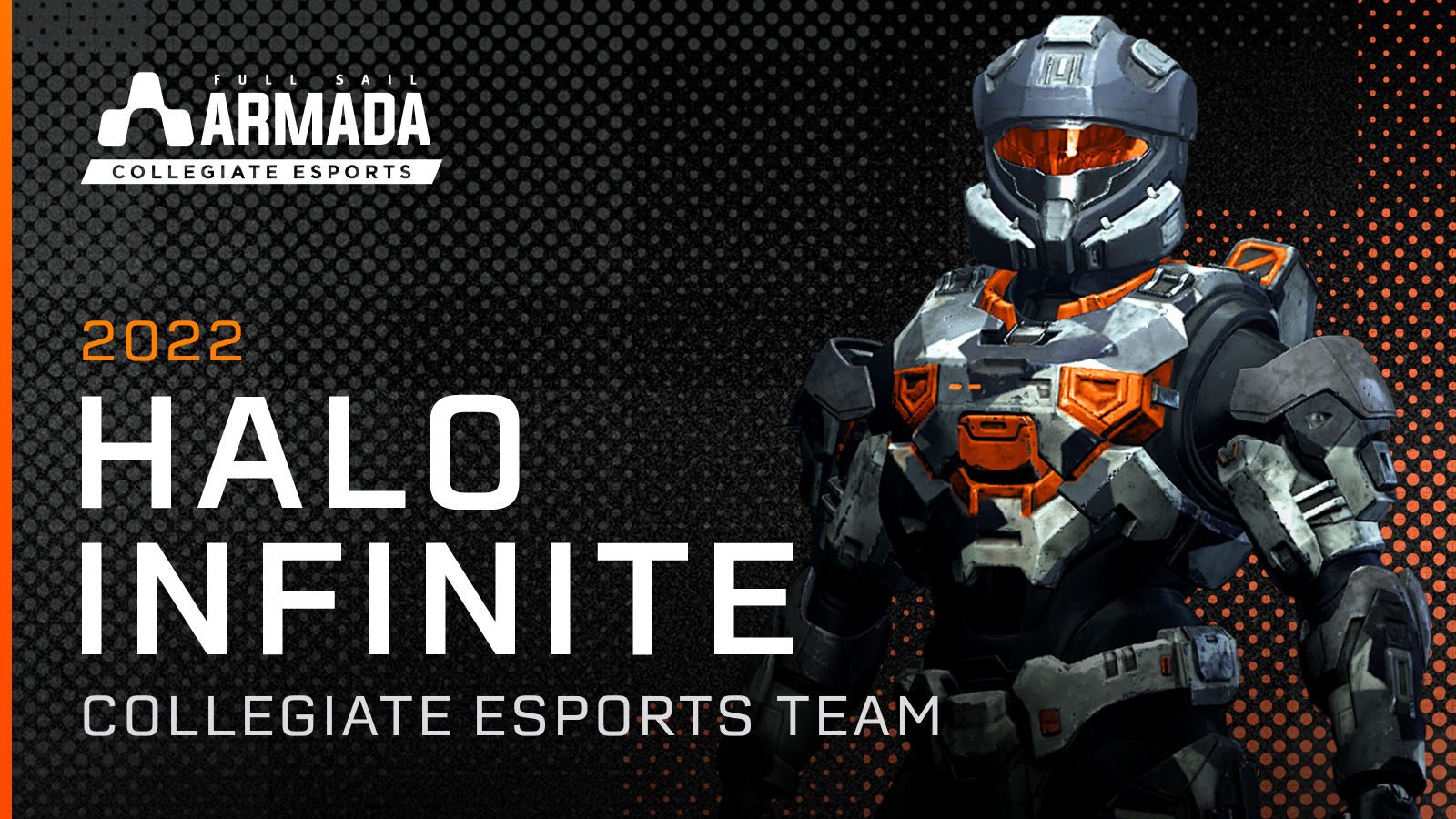 Full Sail Armada has assembled a fresh team of student athletes to finish the fight in 343 Industries' Halo Infinite. The game's release sent palpable shockwaves throughout the esports community, and Armada was quick to act on the desire from within its ranks to create a team.
"The community asked for it and we delivered," says Armada Team Manager Hoyt Dingus. "We couldn't be happier to be adding Full Sail Armada's first Halo team!"
With the first season of collegiate play launching for Halo Infinite, players will need to quickly establish a firm grasp of the game's mechanics, weapons, and map layouts in preparation for competitive events — things that Armada's Student Leadership Development Manager Jordan "Esoterik" Hinojosa and team coach Matt "Burns" Potthoff have little cause to be concerned about with the current team lineup.
"Burns is impressed by their gun skill and aggressiveness — a fearless and methodical approach that gives them the edge they need in order to win matches," says Jordan. "Seeing them scrim Top 10 teams and beating them… I predict the Halo team [will] have a winning season and make a playoff run towards a championship."
Jordan is so confident in this team's performance that he anticipates a ripple effect within Armada itself. "I feel the Halo team will force other Armada teams to compete at their level," he says. "Other teams will look [at] the Halo team…and be inspired and motivated."
Curious about joining our community or becoming a member of one of Armada's varsity teams? Get all you need to know about tryouts and become a community member on Discord.