Published Apr 29, 2022
Full Sail Armada Club Gathering Brings Students Back Together On Campus
The Armada community joined together to kick off the return of in-person club gatherings.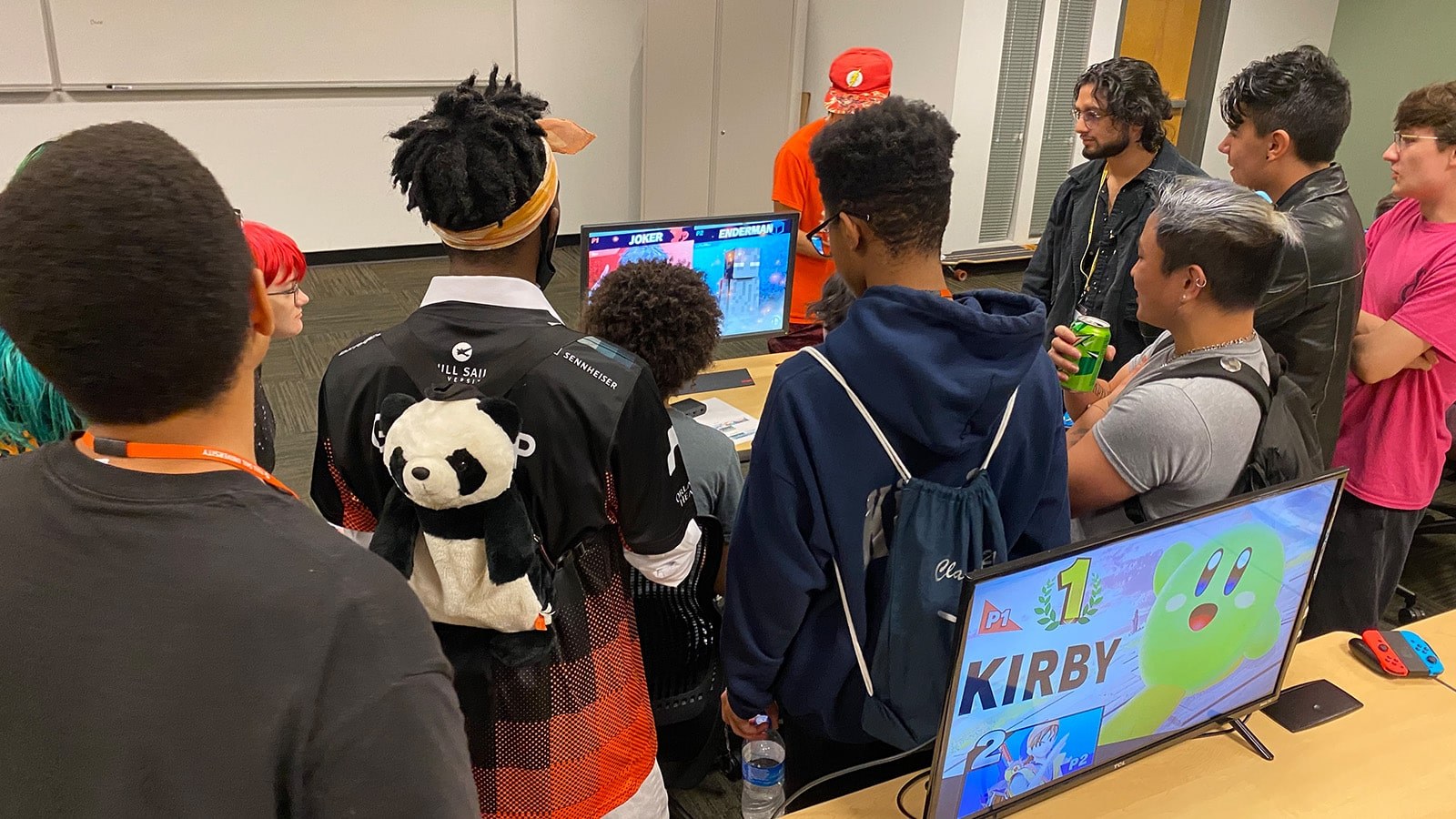 Full Sail Armada's enthusiastic esports community loves to game together and gathered on April 24, 2022, to kick off the first in-person club gathering in over a year. Hosted by Armada Club President Kevin "Kevurnio" Patel, the club gathering provided an opportunity for community members to engage with each other directly, gain exposure to new games, and reinforce the spirit of camaraderie that Armada prides itself on.
"The club gathering [was] phenomenal," says Kevin. "[The] turnout for the event was strong and consistently had more and more people joining…the atmosphere was great and inviting."
Attendees were able to bring their own consoles and gaming peripherals for open play and games like Mario Kart 8, Rocket League, The King of Fighters XV, and Persona 4 Arena Ultimax were on full display alongside a large Super Smash Bros. Ultimate tournament hosted by varsity Smash team athlete, ShatteredWing.
"The [Smash] tournament ran excellently, and things went super smooth, especially for my first time doing this," says ShatteredWing. "The Full Sail community was great and is full of committed and energetic students, I cannot wait to do this again!"
If you missed April's Armada Club Gathering then jump into the Full Sail Armada Discord channel to get updates about the next gathering, team tryouts, and much more!